The Queen Just Canceled A Trip To Ireland For This Reason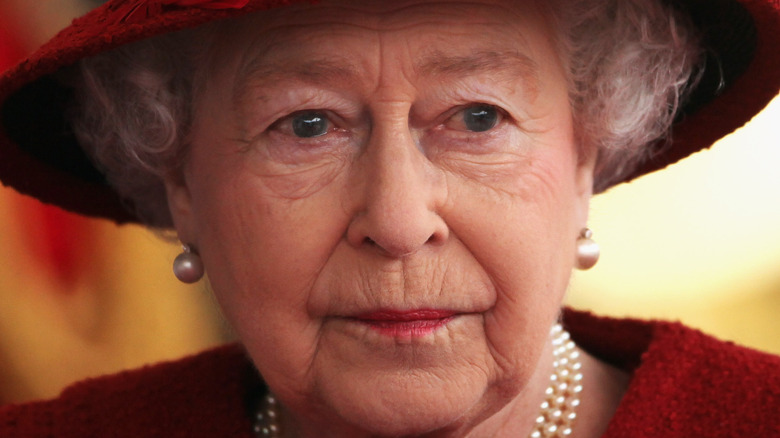 Dan Kitwood/Getty Images
Queen Elizabeth II has been forced to cancel a planned trip to Northern Ireland following medical advice, leaving some royal spectators concerned over the state of the British Monarch's wellbeing. As The Telegraph reported, Buckingham Palace has released a statement confirming that the Queen "reluctantly accepted medical advice" from doctors "to rest for the next few days."
In the full statement released on Wednesday, October 20, a Buckingham Palace spokesperson continued, "Her Majesty is in good spirits and is disappointed that she will no longer be able to visit Northern Ireland, where she had been due to undertake a series of engagements today and tomorrow." The statement concluded, "The Queen sends her warmest good wishes to the people of Northern Ireland, and looks forward to visiting in the future."
Although exact details of the Queen's current state of health were not disclosed, a source revealed to CNN that her reasoning for canceling the trip to Northern Ireland is "not Covid related."
The Queen hopes to be back in action soon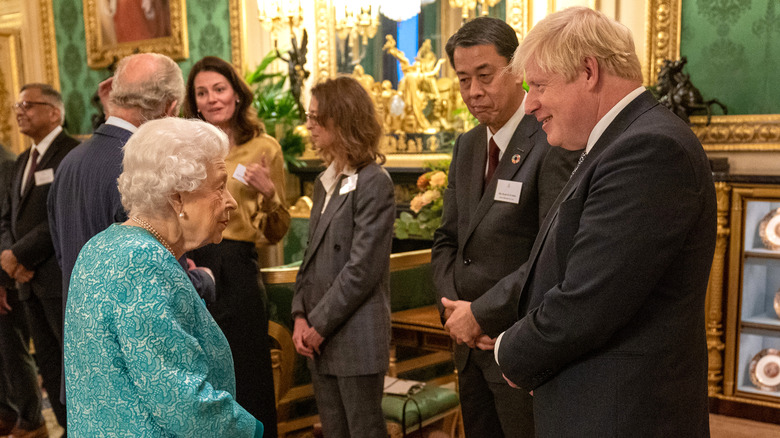 Pool/Getty Images
Along with the U.K. Prime Minister Boris Johnson, the Queen was scheduled to attend a church service in the city of Armagh on Thursday, October 21, to mark the centenary of partition and Northern Ireland's foundation. As CNN reported, Ireland's Church Leader's Group expressed their disappointment at her majesty's cancellation, adding that they were "sorry" to learn the Queen would not be attending while acknowledging "the significance of her commitment to the work of peace and reconciliation."
Elsewhere, the Secretary of State for Northern Ireland, Brandon Lewis, tweeted that he wishes her majesty "all the very best as she takes a few days' rest." He added, "I look forward to meeting her in Northern Ireland in the future."
The leader of the Democratic Unionist Party in Northern Ireland, Sir Jeffrey Donaldson, also shared his well-wishes on Twitter. "We thank Her Majesty for her good wishes to the people of Northern Ireland and trust that she will keep well and benefit from a period of rest," he wrote. "It is always a joy to have Her Majesty in Royal Hillsborough and we look forward to a further visit in the near future."
Per The Telegraph, Queen Elizabeth II is currently recuperating at Windsor Castle and plans to attend a climate change conference in Scotland later in October.