Where Is The Girl From The Exorcist Today?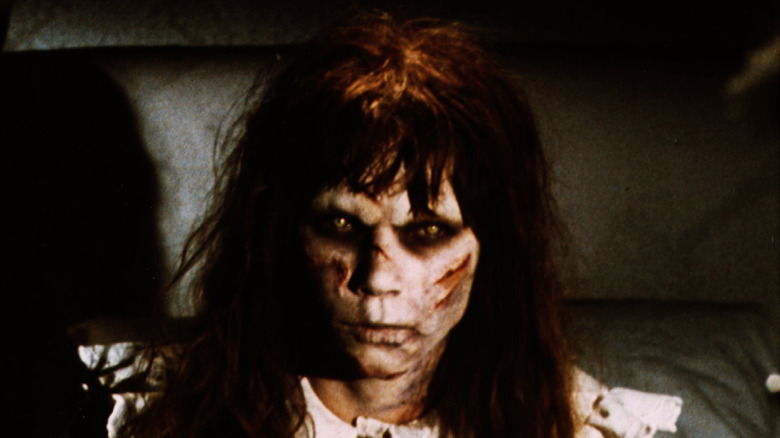 United Archives/Getty Images
In 1973, "The Exorcist" was released into theaters. The film would later go on to become one of the scariest and most beloved horror movies of all time. Of course, the breakout star of the movie was none other than childhood actress Linda Blair, the 13-year-old who portrayed the main character Regan MacNeil, who gets possessed by a demon, per Fandom. 
The film was so well done that it earned multiple Academy Award nominations, including a supporting actress nod for the then-teenage Blair (via HuffPost). It also solidified her spot as one of the most famous horror actresses ever. However, the young star's portrayal of a girl possessed brought criticism and scandal along with the praise and accolades.
Years after her film's release, Blair told Oprah's "Where Are They Now?" that things got so bad after the film's debut that she even started to receive death threats from people who believed that her epic performance in the movie glorified Satan. "It was so controversial, so of course I am at the very pinnacle of all of that, so it all became my fault," Blair said. "Headlines sell papers, whether positive or negative, and in this case, it was very difficult for a 15-year-old girl."
Although Blair is best known for her breakout role in "The Exorcist," things have certainly changed for her in her adult life.
Linda Blair from "The Exorcist" now works with animals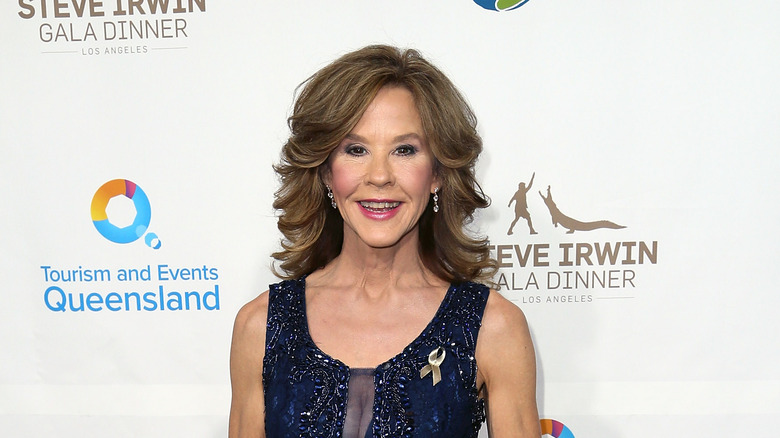 David Livingston/Getty Images
Biography reports that following her role as Regan in "The Exorcist," actress Linda Blair went on to star in TV movies that had themes of sexual abuse and drug addiction. She also went on to do more horror films such as "Hell Night" and "Savage Streets." According to Express, Blair is still a working actress. However, she has moved her focus from movies and TV to animal rights. She's become an avid animal rights activist and a PETA supporter. She also has her own foundation, which helps to rescue abused animals.
"In the 80s I became involved with animal welfare. I'm very proud of my non-profit organization, the Linda Blair Worldheart Foundation, which finds homes for rescue dogs," Blair said back in 2014, per Express. "Despite the fame and global attention I've had I've returned to my first love, caring for animals. It certainly wasn't the most direct route but I arrived here nevertheless! I have found my true passion in life."
Although her career has taken a big turn, Blair says that she still has fond memories of the role that made her a household name. "When the film first came out, no one ever expected it to have the longevity that it has had throughout the years and I'm very proud of it," she previously told Oprah's "Where Are They Now?" 
According to TV Guide, "The Exorcist" is currently available to rent or purchase on Hulu Plus, Google Play, Vudu, and Amazon Instant Video.