The Real Case That Inspired Law & Order: SVU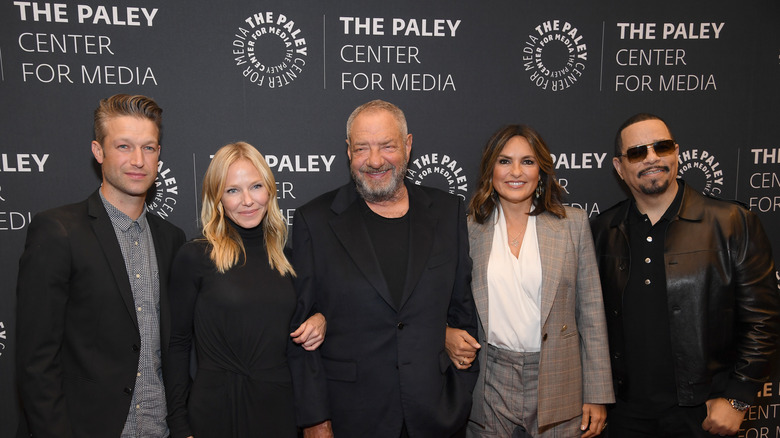 Dimitrios Kambouris/Getty Images
"In the criminal justice system, sexually based offenses are considered especially heinous. In New York City, the dedicated detectives who investigate these vicious felonies are members of an elite squad known as the Special Victims Unit. These are their stories," is how every episode of "Law & Order: SVU" begins (via Screen Rant).
What the episode will contain from there on out varies dramatically, but ultimately, fans know that each episode will find Detective Olivia Benson, alongside Detective Fin Tutuola, Detective Rollins, and former detective turned Assistant District Attorney Dominick Carisi, working to track down and stop sexual offenders, while also bringing their victims justice (via TV Insider, Insider).
Fans have been watching "Law & Order: SVU" — albeit with some cast changes — for a record 23 seasons, as the show first began airing way back in September 1999 (via Good Housekeeping). "Law & Order: SVU," like "Law & Order: Criminal Intent" and the relatively new "Law & Order: Organized Crime," was conceived as a spinoff of the popular show "Law & Order," and has since eclipsed its forebear in runtime and popularity (via Ranker).
While detectives and ADAs have come and gone, Detective Olivia Benson — who is now Captain Olivia Benson and portrayed by Mariska Hargitay – has been with the show since the very beginning (via Outsider).
"The show is about the worst things people do to each other in the darkest part of humanity, which means many stories are difficult," Hargitay said of creating the show.
Law & Order: SVU plots have been sourced from real stories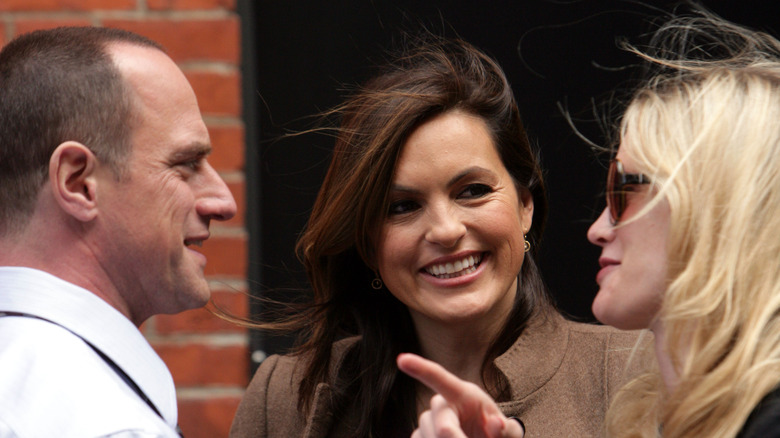 Northfoto/Shutterstock
"Law & Order: SVU" brings the audience face-to-face with some of the grizzliest possible crimes, famously ripped straight from the headlines (via Entertainment Weekly). Robert Durst, Chris Brown, Casey Anthony, Anna Nicole Smith, and many, many more have all gotten the "Law & Order: SVU" treatment.
So it makes sense that there was one case in particular that inspired the initial spinoff from "Law & Order" (via CheatSheet). In 1986, the "Preppy Murder" case shocked New York City, when Robert Chambers strangled Jennifer Levin in Central Park (via Town & Country). Chambers claimed that the sex was consensual and that the killing was accidental, yet he still left Levin's body in the park to be discovered by a cyclist that morning.
"Law & Order" would depict the case in an episode in its first season in 1990, nine years before the premiere of "Law & Order: SVU." During all that time, the show remained on "Law & Order" creator Dick Wolf's mind (via Yahoo!)
"Since then, I've wanted to get deeper into the psychology of crimes like that, the role of human sexuality," Wolf told The New York Times Magazine.
In the years since, the show has welcomed guest stars like Bradley Cooper, Cynthia Nixon, Robin Williams, Alec Baldwin, Amanda Seyfried, Carol Burnett, and many, many more — some portraying those who committed heinous crimes, while others played those who had heinous crimes portrayed against them (via Esquire).