Was There A Live Round In The Prop Gun Used By Alec Baldwin?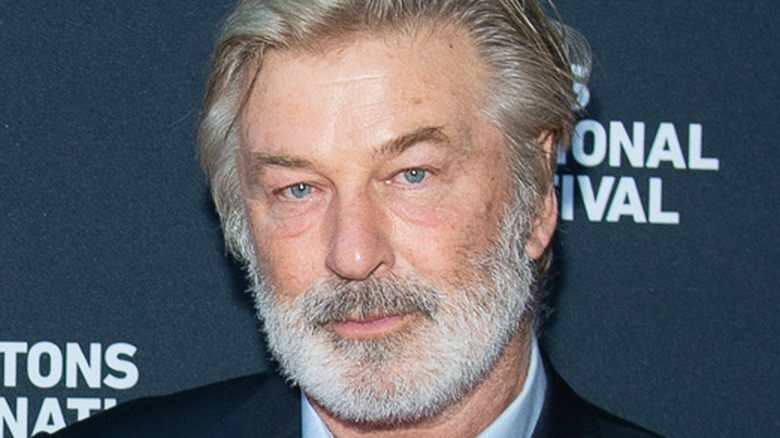 Mark Sagliocco/Getty Images
A shocking tragedy occurred on the set of Alec Baldwin's latest film, "Rust," when Baldwin discharged a prop gun that struck both the director, Joel Souza, and cinematographer Halyna Hutchins. Souza was treated at a hospital and released, but Hutchins died of her injuries. The incident has reportedly left the actor devastated, but he has still found the strength to speak with Hutchins' husband, Matthew. The grief-stricken husband told the Daily Mail, "I have spoken with Alec Baldwin and he is being very supportive."
Details are still emerging about the accident, but one shocking claim has recently come from the local branch of IATSE, the professional union for stage employees. In an email sent Friday to union members, the secretary-treasurer stated, "A live single round was accidentally fired on set by the principal actor, hitting both the Director of Photography, Local 600 member Halnya [sic] Hutchins, and Director Joel Souza." 
The term "live single round" indicates that the gun had ammunition, rather than the blanks typically used in prop guns. Per IndieWire, a spokesperson for the Santa Fe County Sheriff's office has said they are "trying to determine right now how and what type of projectile was used in the firearm."
Even with a blank round, a prop gun emits a potentially harmful explosive charge when fired, a fight expert explained to People. A number of precautions are routinely taken when filming scenes with firearms. "You should never be pointing it directly at another person, and if you're pointing it at the camera, then there should be no operators behind the camera," he said.
Alec Baldwin says he was given "a hot gun"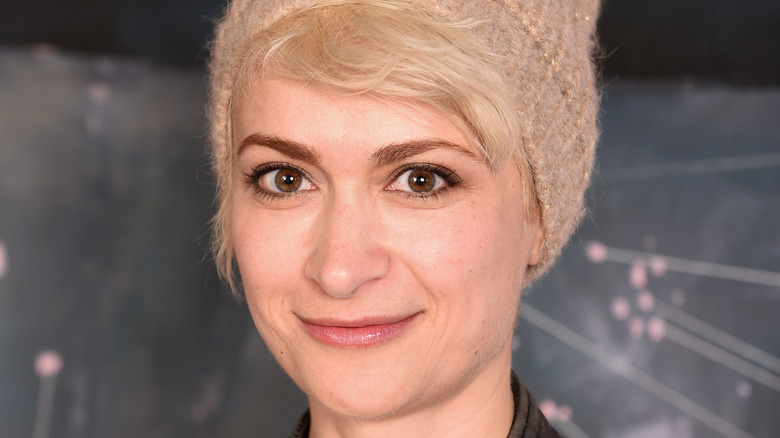 Fred Hayes/Getty Images
The union's accusation seems to be confirmed by Alec Baldwin himself. According to an eyewitness source who spoke exclusively to Showbiz411, the distraught actor kept asking why he had been given "a hot gun," at one point saying, "In all my years, I've never been handed a hot gun."
The source confirms that Baldwin discharged the gun only once. Within minutes, Joel Souza and Halyna Hutchins were rushed off the set. Hutchins was airlifted to the University of New Mexico Hospital, but died before the helicopter landed; Souza was treated at a separate facility.
Could the low production values of the film have played a part in this tragedy? According to the Showbiz411 witness, "Rust" had a Tier 1 budget, meaning that the production costs were capped at just $7.5 million (via IATSE). With a budget that low, the crew was smaller than it would have been for, say, a Marvel Cinematic Universe blockbuster. "They had safety meetings every day," says the source, "but it was a Tier 1 movie, so they probably didn't have more than one prop person."
The IATSE spokesperson added that no one affiliated with their union was employed by the production company: "Local 44 has confirmed that the Props, Set Decoration, Special Effects, and Construction Departments were staffed by New Mexico crew members. There were no Local 44 members on the call sheet."
Investigations are still ongoing as of this writing, so it may be days or weeks before law enforcement officials determine what was actually in the gun.