The Heartbreaking Death Of Jay And The Americans Frontman Jay Black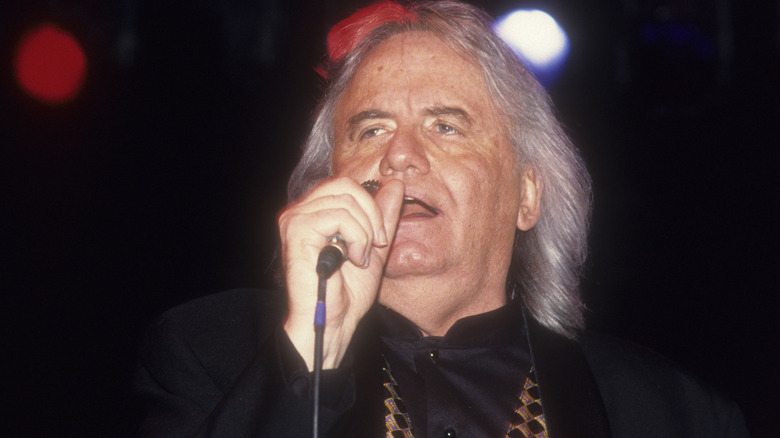 Al Pereira/Getty Images
Everyone knows the song "This Magic Moment." The man behind the beloved tune, Jay Black, has died, as confirmed by the New York Post. He was 82. The iconic frontman suffered from complications of pneumonia, according to his son, Jason Blatt, who also told The New York Times his father went into cardiac arrest, and had dementia. The outlet notes Black, whose real name was David Blatt, was behind other well-known hits like "Come a Little Bit Closer," "Some Enchanted Evening," and "Cara Mia."
As for why he changed his first name, well, it was to align with the band's name, because interestingly, Black was not the original Jay associated with the band — Jay Traynor was the original frontman, per NPR. As for his last name, as the singer explained in 2014, "I was on the Mike Douglas show. One day, Mike asked me what my last name was and I mumbled Blatt, but he heard Black. He said, 'Black?' I said yes, a little lie. But everyone loved the name. Mike Douglas died without knowing he named me."
Jay and the Americans shared the news of Black's death on Facebook, writing, "Today, we mourn the passing of David Blatt a/k/a Jay Black and we acknowledge the great successes we had with him both as a partner and as a lead singer. We shared both wonderful and very contentious times, and much like an ex-wife, we are so proud of the beautiful children we created. We'll always remember The Voice."
Celebrity friends and fans mourn Jay Black's death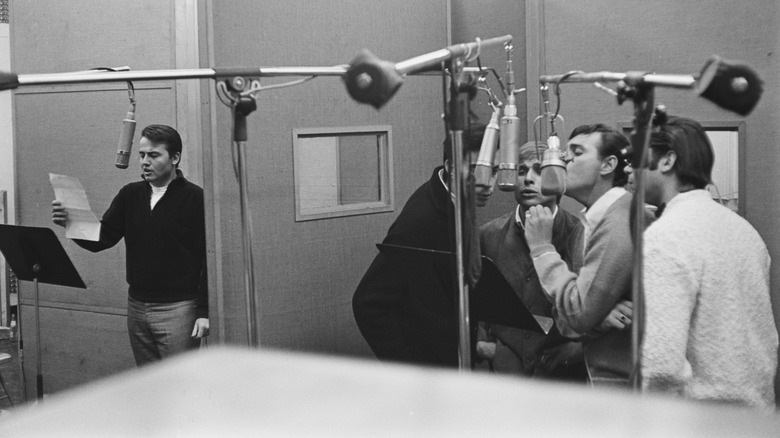 Michael Ochs Archives/Getty Images
On Twitter, fans were quick to share their thoughts about the death of the Jay and the Americans singer. Tony Orlando wrote, "Today we mourn the passing of the great Jay Black of Jay and the Americans. RIP Jay, You will be missed, and you will never be forgotten! You can now Rest In Peace, my friend!" Sportscaster Len Berman tweeted, "Funny, talented, great voice, good guy. RIP Jay Black."
Meanwhile, over on Facebook, more fans were sharing their fond thoughts about Black's impact on the music industry, with one person writing, "What a voice! He will be greatly missed. Condolences to his family & the group. Thanks for the wonderful music."
Many more fans referred to his nickname, "The Voice," which as NME notes, referred to his vocal range, and his impressive ability to sustain notes. "What an amazing voice he had!" one fans enthused, while someone else commented, "He had the most beautiful voice."