The Craft Producers Had To Talk This Actress Into Taking The Starring Role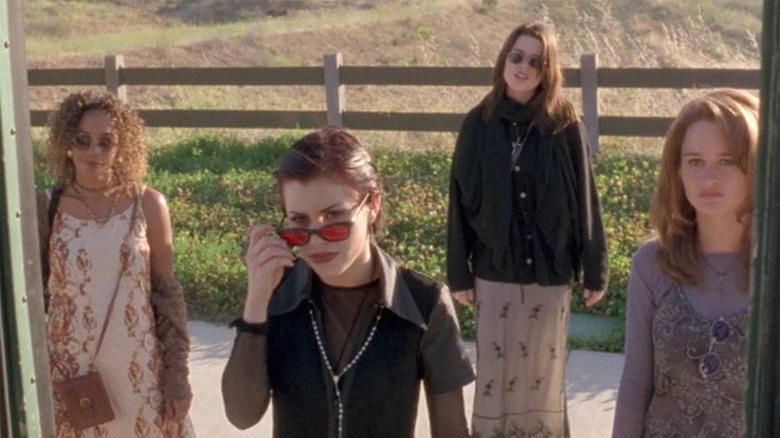 Columbia Pictures
For a whole generation of teenage girls, "The Craft" was a major spiritual awakening. The unassuming film, about a quartet of young witches, was released in 1996 to little fanfare, garnering a respectable $24,819,936 worldwide as per Box Office Mojo. However, in the years since its release, "The Craft" has become a cult classic, with a reboot even released in 2020. Unsurprisingly, "The Craft: Legacy" failed to capture the attention of fans or critics, limping to just 47% on reviews aggregator Rotten Tomatoes. 
Many reviewers' biggest issue was how "Legacy" failed to live up to its potential, with SciFi Now arguing the movie "doesn't hold up under the weight of the cult classic's presence," adding, "even the most dedicated of fans will struggle to find any tangible magic here." The makers of "Legacy" had massive shoes to fill, of course, and incredibly iconic ones at that, with the likes of British Vogue poring over the movie's fashion bonafides nearly 30 years after its release. Suffice it to say, the legacy of "The Craft" isn't in dispute. 
And yet, one of "The Craft" cast members wasn't sure about taking part in the movie, chiefly because it meant leading the charge. 
Robin Tunney was more interested in a smaller role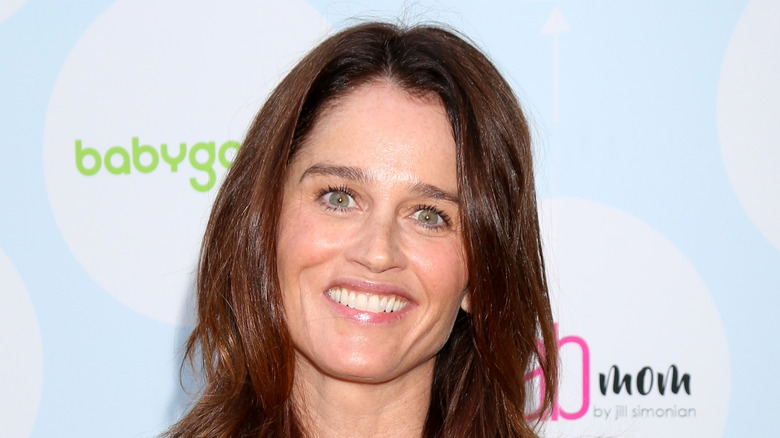 Kathy Hutchins/Shutterstock
As E! News reports, producers on "The Craft" were convinced Robin Tunney, who had appeared in another teen hit, "Empire Records," the year before (via IMDb), would be ideal for the lead role of Sarah. She is the new girl in town who stumbles upon a high school coven and discovers her own deeply buried spiritual powers in the process. 
However, although Tunney was interested in the project, she saw herself more as Bonnie, the shy, bullied character ultimately played by Neve Campbell, rather than Sarah. Director Andrew Fleming revealed, "We had to talk her into playing the lead, which was weird. ... It was like a reverse-Hollywood story where she wanted the smaller part." 
Naturally, it all worked out for the best. Looking back on the project now, although it was a punishing endeavor, Tunney considers it one of her most important roles. As the actress argued in an interview with The Guardian, "These days, there's this kind of factory in Hollywood, churning out young girls who look totally identical. You get the odd independent film with a young protagonist who looks awkward, but that becomes the point — that she's fat or can't get a boyfriend." 
In comparison, the central foursome in "The Craft," rounded out by Fairuza Balk and Rachel True, was "radical." Tunney explained, "It was a mainstream movie, but one of our leads was African American and no one was taller than 5ft 3in."