Why Fox News Host Neil Cavuto Is Making This Surprising Plea To Viewers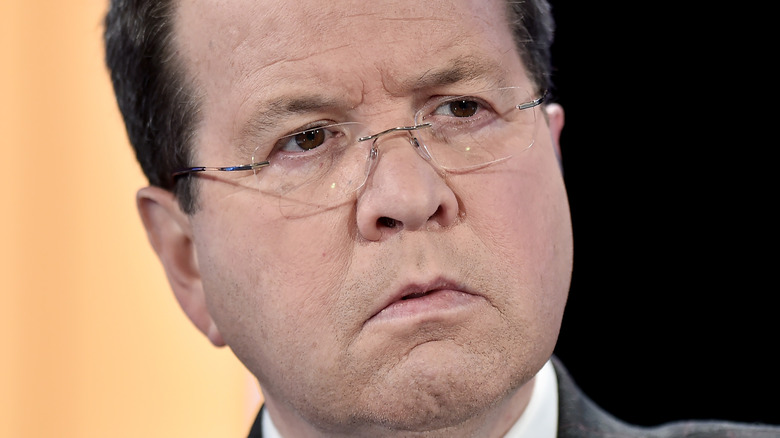 Steven Ferdman/Getty Images
Fox News host Neil Cavuto has made a surprising plea to viewers regarding the Covid-19 vaccine rollout. During an appearance on "MediaBuzz," Cavuto opened up to host Howard Kurtz about his experience with Covid-19 and urged people to "toss the political speaking points" aside and get their vaccine shots. 
Per Yahoo Entertainment, Cavuto tested positive for coronavirus in October 2021 and discussed how being vaccinated had made battling the disease much more bearable than it could have been, especially because he is considered medically vulnerable to the virus after facing cancer in the 1980s, being diagnosed with multiple sclerosis in 1997, and undergoing open heart surgery in 2016.
"Half the cases on the breakthrough front are among the immunocompromised, people like me who have had and have MS or prior heart situations or cancer," he said on the show, adding, "In the end, if you can get vaccinated and think of someone else and think of what that could mean to them and their survivability from this, we'd all be better off."
In a statement shared by Fox News, Cavuto revealed that doctors had informed him how "lucky" he was to have survived. "Had I not been vaccinated, and with all my medical issues, this would be a far more dire situation," the statement added. 
Neil Cavuto urged viewers to get vaccinated against Covid-19
Steven Ferdman/Getty Images
During his interview with Kurtz on Fox's "MediaBuzz," Cavuto also disclosed that he was "feeling better" having undergone monoclonal antibody treatment, and revealed that his wife had also contracted Covid-19.
The veteran Fox News host went on to say that, although he "appreciates" getting the Covid-19 vaccine is a personal choice, he strongly urges people to do so and hopes they reject the politicization of the vaccines, stating that the issue is "not about left or right."
"I feel very strongly ... that people get vaccinated ... I'd like to urge people of all sorts to please get vaccinated," he told Kurtz, adding that people who have received a dose of the vaccine are in a "much better position to survive" a Covid-19 diagnosis. "Take the political speaking points and toss them," he added. "I beg you, toss them."
Per Yahoo Entertainment, Cavuto's promotion of the Covid-19 vaccines has been echoed by some of his fellow Fox News colleagues, including Bill Hemmer, Dana Perino, Bret Baier, and Greg Gutfeld, each of whom have been quite vocal about getting their shots. 
However, comments made by popular Fox News host Tucker Carlson are at odds with Cavuto's recent vaccine plea. Per Insider, Carlson has made a string of controversial claims regarding the safety of Covid-19 vaccines, and has even told his millions of viewers to ignore "medical advice on television."