The Surprising Singer Chris Christie Has Seen Over 140 Times In Concert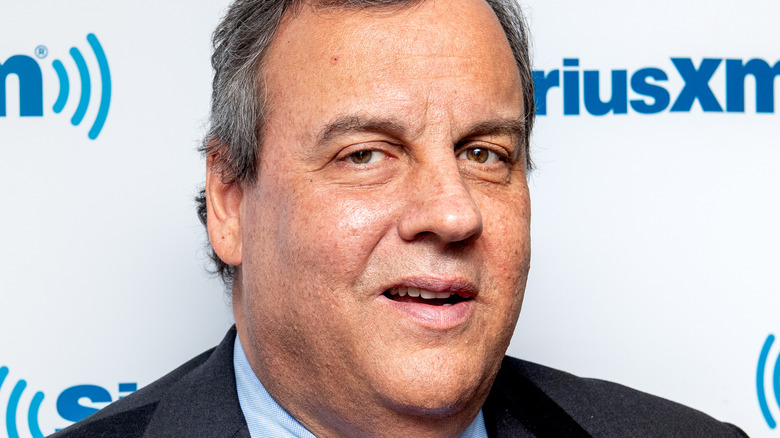 Roy Rochlin/Getty Images
Former New Jersey Governor Chris Christie was embattled and embittered by the time he left office in 2018. After all, it seemed he was embroiled in scandal after scandal, with his administration plagued by 2013 lane closures on the George Washington Bridge, which connects his state to Manhattan. Those closures were discovered to be politically motivated, according to The New York Times, and it seemed Christie's reputation never really recovered.
Christie even ran for the Republican nomination for president in 2016, but Donald Trump came out on top. The former governor then tried to become a part of the Trump administration by heading up his transition team but was summarily let go (via The Guardian). 
Through it all, Christie at least had his music and his New Jersey idol to bring a little joy to his life. Though they might be on opposite ends of the political spectrum in just about every way, there is one legendary musician whom Christie has seen in concert more than 140 times, helping him bridge that political gap.
Chris Christie is very serious about his musical idol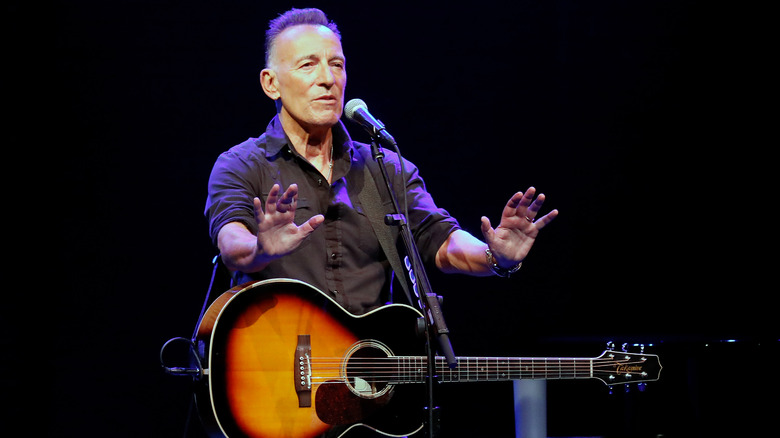 Taylor Hill/Getty Images
When Chris Christie's term as governor ended, there was only one place he wanted to be — in the audience watching Bruce Springsteen perform. In fact, the day after leaving office, Christie was in the Times Square area of Manhattan, ready to watch "Springsteen on Broadway" on Jan. 17, 2018. He even let the singer know he'd be there publicly by talking about it on "Good Day New York" earlier, according to the Asbury Park Press.
When Christie's term in office began, he also wanted to spend it with Springsteen and invited him to perform at his inauguration, but the "Born in the USA" singer turned him down. It turned out that Springsteen didn't really like Christie's policies and politics, and he even criticized the governor in a letter to the Asbury Park Press, citing his "policy of large tax cuts, on the one hand, and cuts in services to those in the most dire conditions, on the other."
Christie responded to that letter in an interview with ABC's Diane Sawyer, saying: "Bruce is liberal, doesn't mean I like him any less. But you know, Bruce believes that we should be raising taxes all the time on everyone to do all the things that he'd like to see government do. That's fine, it's his point of view and he's absolutely welcome to it."
Bruce Springsteen and Chris Christie came together for a good cause
Astrid Stawiarz/Getty Images
Chris Christie may have started his governorship with his musical idol refusing to perform for him and ended it as just another member of the audience during Bruce Springsteen's Broadway run. But, in 2012, the two men who never agreed on anything but music actually saw eye-to-eye after Superstorm Sandy ravaged both New York and New Jersey, causing untold damage to the coastline.
Christie was able to get Springsteen to join his Hurricane Sandy New Jersey Relief Fund advisory board, and the two men worked together to help their home state, with Springsteen performing at Madison Square Garden for a relief benefit concert in December (via The New York Times). According to the Asbury Park Press, at one point during their time working on the same side for the people of New Jersey, the governor and the rock star hugged, causing Christie to weep — as it seemed all his dreams finally came true.