The Real Reason David Lee Roth Named The Band Van Halen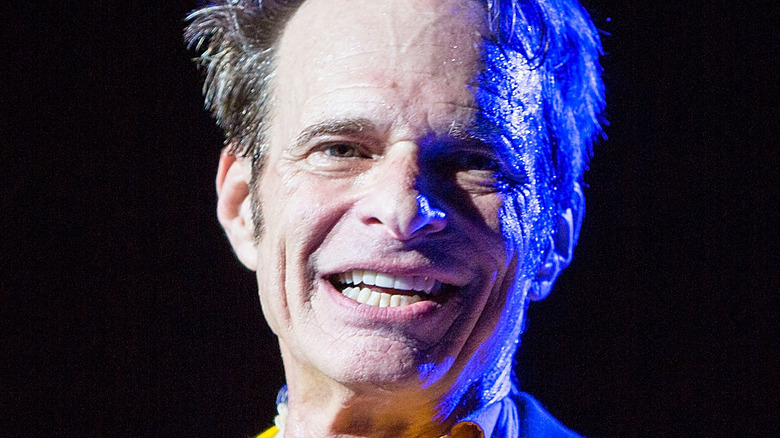 Daniel Knighton/Getty Images
Consisting of two brothers with the same surname as the band itself, it's not hard to see from where Van Halen got their name. But reaching the decision to use their family name wasn't as simple as you may have initially thought.
In 1964, brothers Eddie and Alex Van Halen made their debut into the music world as The Broken Combs (via Society of Rock). After gaining popularity from playing shows at backyard parties and in high school, they decided to rename the band a couple more times, eventually settling with Genesis (via Kiss FM). That was until bassist Mark Stone found the record "Nursery Cryme" by the British band Genesis (via Maxim) that they changed their name again to Mammoth.
David Lee Roth joined Mammoth in 1973, and a few months after becoming the band's singer, they were faced with changing their name yet again. This time they were served with a cease and desist by the San Fernando band Mammoth.
David Lee Roth believed that Eddie and Alex's surname was more than just a name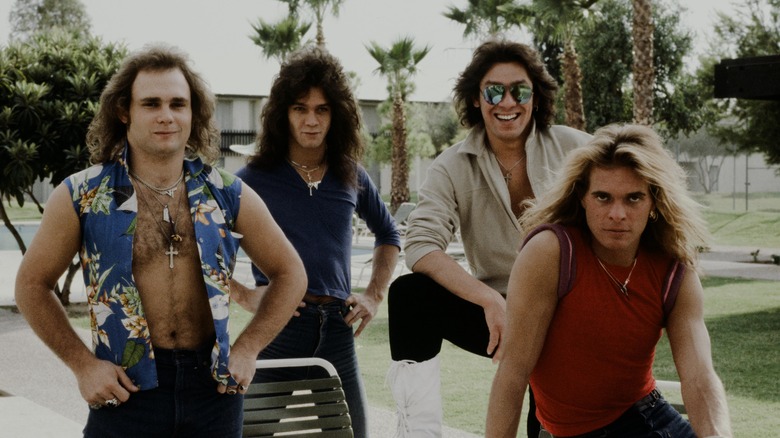 David Tan/shinko Music/Getty Images
For a time, Eddie and Alex Van Halen considered the name "Rat Salad," a song by the iconic British heavy metal band Black Sabbath. "We played just about every Black Sabbath song," Eddie told Guitar World in 2013. "I used to sing lead on every Black Sabbath song we did" (via Rock and Roll Garage).
But David Lee Roth wasn't too fond of the name. Instead, the singer suggested simply using the last name of the brothers –- a name that originated from The Netherlands, where they were born and raised during their formative years before moving to the United States in 1962 (via New Netherland Institute).
According to Society of Rock, Lee Roth believed Van Halen "was more than just a name," and would be a better fit to form "their identity" as a rock group. In 1978, soon after the name change, the band released their self-titled debut album (via Van Halen News Desk), which featured the songs "Runnin' With The Devil," "Ain't Talkin' 'bout 'Love," and a cover of "You Really Got Me" by The Kinks.