Jamie Lee Curtis Shares What It Was Like To Work With Lindsay Lohan On Freaky Friday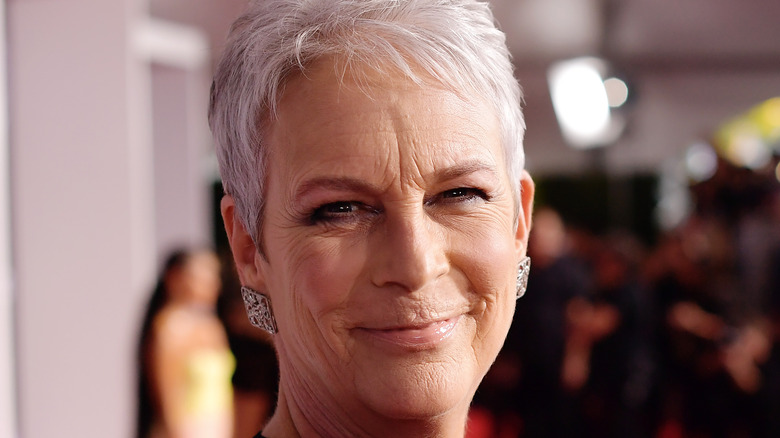 Matt Winkelmeyer/Getty Images
You'd be hard pressed to find a cooler actor to play your onscreen mom than Jamie Lee Curtis. The horror icon, who broke out in John Carpenter's seminal slasher "Halloween" (via IMDb), and daughter of fellow legends Tony Curtis and Janet Leigh, portrayed a buttoned-up psychiatrist whose inner rock chick is unleashed when she swaps bodies with her teenage kid in the beloved remake of "Freaky Friday" (via IMDb), all but stealing the show from hot young thing Lindsay Lohan in the process. 
In an interview with the New York Post, around the film's release, Curtis revealed she'd consulted heavily with her then-15-year-old daughter for the role. The actor admitted, "Very early on, when she watched me do a rehearsal, she took me aside quietly afterward and said, 'You know Mom, you're trying too hard.'" Curtis also learned to play guitar for real so she could convincingly shred on stage. Clearly, the project meant a lot to her. But how did Curtis find working with Lohan at the time? 
Jamie Lee Curtis had a blast with Lindsay Lohan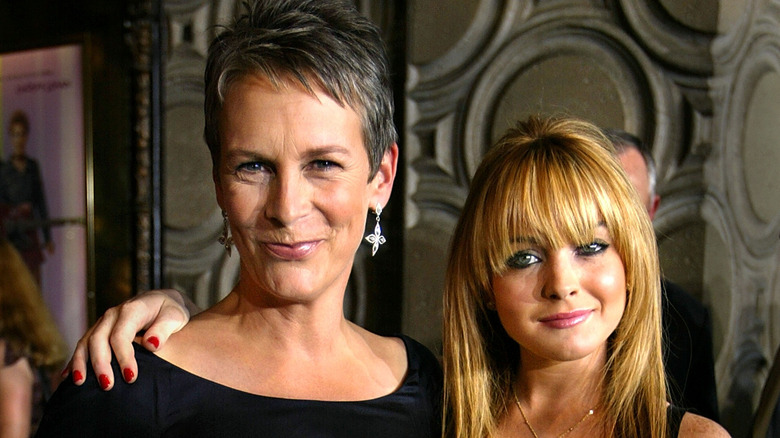 Carlo Allegri/Getty Images
Although Lindsay Lohan has had a turbulent time in the public eye since entering adulthood, her "Freaky Friday" co-star and onscreen mother Jamie Lee Curtis made it clear that working with her as a teenager was an absolute joy. In an interview with The Hollywood Reporter, the "Halloween" star noted, "I want to remind you, Lindsay was 15, a young 15-year-old, who was really talented. The combination of talent and teen is beautiful and challenging for anybody." Curtis added, "She was delightful." The actor acknowledged Lohan struggled with some of the body swap stuff, since she was supposed to be playing a much older woman, but regardless they had a "wonderful time together" on set. Lohan's former co-star confirmed she continues to be a "big champion for her because I think she's remarkable." 
The Golden Globe winner wasn't being hyperbolic either since, in 2021, a whopping 18 years after the film's initial release, Curtis told Yahoo! Entertainment that the duo has a secret code honed during their time working together. They were listening to Justin Timberlake's "Like I Love You," which was hugely popular at the time, in between takes and tried to learn the words to the featured rap to pass the time. So, nowadays, "That is my secret code with her. 'What was the song we were lip-synching to in the car?'" After seemingly giving the game away, however, Curtis acknowledged they'll have to come up with something else.