Are Penn Badgley And Chace Crawford Still Friends?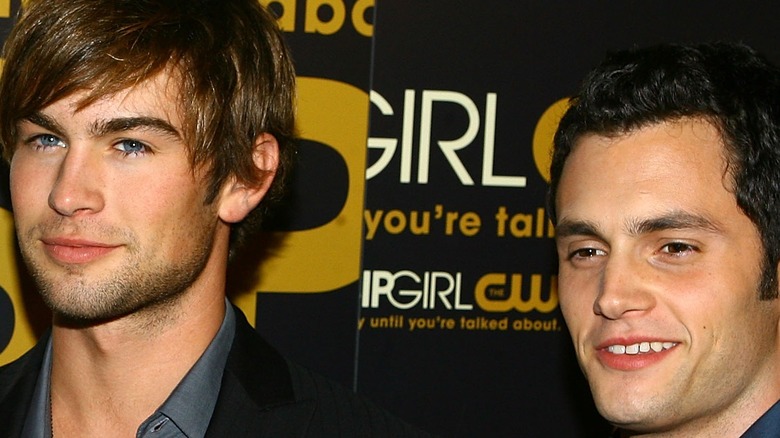 Scott Wintrow/Getty Images
Keeping track of the friendships on "Gossip Girl" was a dizzying feat for viewers. One week, Serena van der Woodsen and Blair Waldorf were best friends, and the next they were sworn enemies. It was enough to give anyone whiplash, never mind when you added the real relationships of the cast members into the mix. Rumors flew about the nature of Blake Lively and Leighton Meester's friendship, as the two actresses were allegedly at odds with one another throughout filming. Then, Lively dated co-star Penn Badgley, and Meester dated co-star Sebastian Stan, plus several other actors dated each other while the series was still on-air (via Elite Daily). That kind of sounds like a recipe for disaster, right?
Despite the complicated nature of their on-and-off-screen friendships and romances, the cast of "Gossip Girl" have stayed close since the original series ended in 2012. It doesn't seem like they'll get together and throw a huge party anytime soon, but they do appear friendly on social media. Stan and Chace Crawford seem to hangout a lot, as is evidenced by numerous snapshots of the pair on Crawford's Instagram page. But what about the other guys on the show?
Even though their friendship is largely kept private, Badgley and Crawford still appear to be good friends, almost 10 years after "Gossip Girl" ended. They even had an adorable reunion in June 2020 for Variety's Actors on Actors issue which further proved that these two have an unbreakable bond.
Penn Badgley and Chace Crawford are still on good terms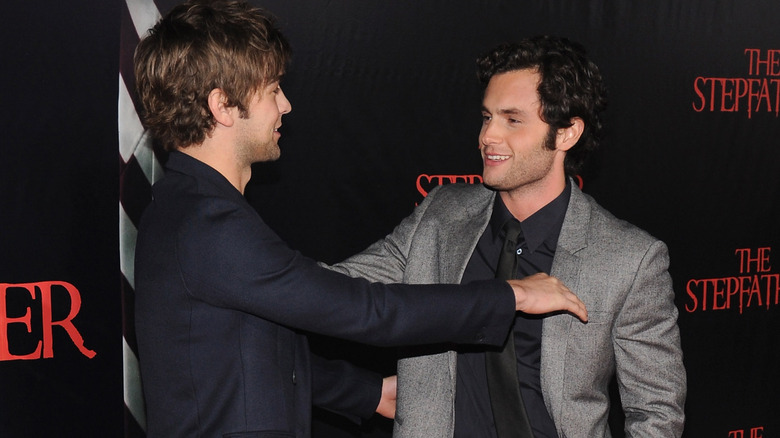 Bryan Bedder/Getty Images
Since the series finale of "Gossip Girl" in 2012, Penn Badgley and Chace Crawford have gone on to establish successful careers for themselves. Badgley famous (or infamously?) stars as Joe Goldberg on the hit Netflix show "You," and Crawford is a series regular on "The Boys" where he plays Kevin Moskowitz/The Deep (via PinkVilla). The two sat down for a pseudo-reunion in June 2020 for Variety's Actors on Actors series where they reminisced about their "Gossip Girl" days and discussed what they've been up to over the last nine years.
During the conversation, Crawford and Badgley bonded over the fact that they both play pretty sinister characters on their respective shows. Badgley mentioned that he struggles with the "moral conflict" of playing serial killer Goldberg, and Crawford echoed that sentiment. The man who brought Nate Archibald to life on-screen said, "It's interesting to me, because also, man, to be honest, we move on from 'Gossip Girl' to playing despicable white male privileged guys. I had the same qualms you did." 
It's clear from their conversation that the two like and respect one another, and they even teased plans to get together and possibly live-tweet episodes of "Gossip Girl" in the future, much to the delight of their dedicated fanbase.