Who Is Holiday Baking Championship Judge Nancy Fuller?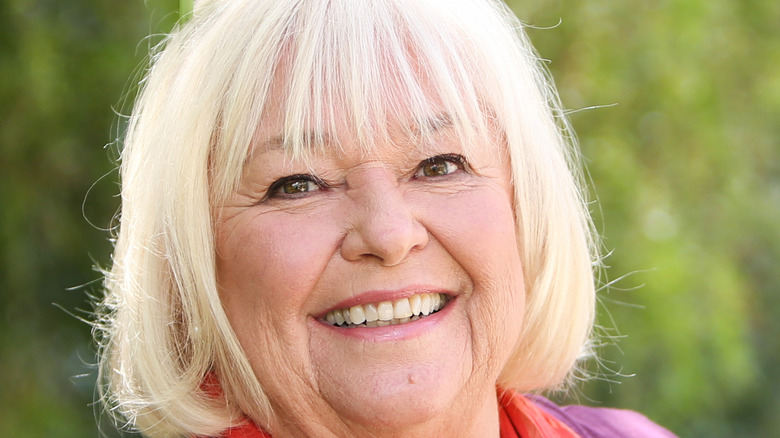 Paul Archuleta/Getty Images
Sure, hearing the 18th rendition of "It's Beginning to Look a Lot Like Christmas" is nice and all, but there is something especially magical about watching bakers create masterful cookies, cakes, and other desserts based upon the best parts of the holiday season. Soon to be in its eighth season, "Holiday Baking Championship" is hosted by former NFL quarterback Jesse Palmer and contestants' creations are judged by Duff Goldman, Nancy Fuller, and Lorraine Pascale, according to The Food Network. While Goldman and Pascale are perfectly charming, Fuller has charmed viewers with her sass, expertise, and passion for baking and the holiday season.
Aside from being an authority on baked goods as a judge on "Holiday Baking Championship" and its spinoff, "Spring Baking Championship," Fuller is also the star of the cooking show "Farmhouse Rules." Since 2013, Fuller has been allowing guests a peek inside of her life on a beautiful farm in the Hudson Valley farming community in New York, per The Food Network. When she's not crafting farm-fresh meals for her friends, husband, David Ginsberg, six children, and 13 grandchildren, Fuller is running a multimillion-dollar business, Ginsberg's Foods, alongside her husband with a unique sort of ease. "The kids — the videographers — were telling me 'Oh you're so natural, have you done television?' I just looked at them and I said, 'Honey, I'm 63 and fat — that's as natural as it gets.' So they did a demo. They took it to Food Network ... Food Network picked it up," Fuller told The Valley Table about the beginning of her career at The Food Network.
Fuller has crafted an authentic farm-to-table existence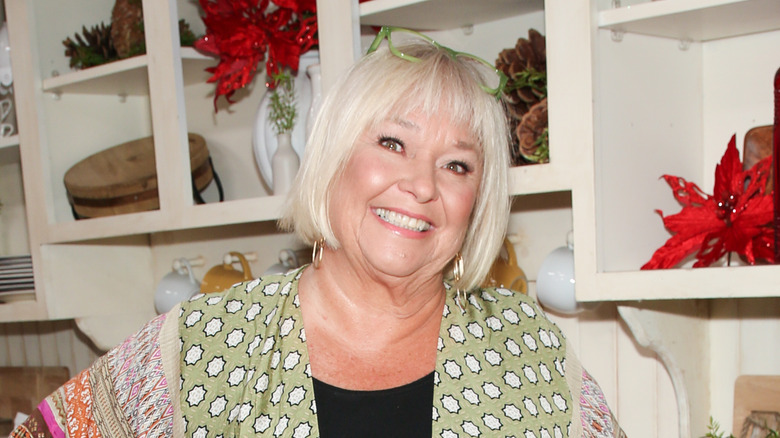 Paul Archuleta/Getty Images
"Holiday Baking Championship" judge Nancy Fuller has spent most of her life cultivating a rather authentic farm-to-table in the rural Hudson Valley in upstate New York. Fuller inherited her love of food, cooking, and family values from her grandmother, Grammy Carl. "Grammy Carl made the best chicken and the best coleslaw and the best gravy and the best cookies — she was probably the biggest influence in my life for cooking and values and nurturing. I loved those days when life was so simple ... I relished having a big family," Fuller told The Valley Table.
The success of her show, "Farmhouse Rules," spawned a popular cookbook, "Farmhouse Rules: Simple, Seasonal Meals for the Whole Family," in 2015 that encourages its readers to utilize fresh produce and, well, lots and lots of butter. Aside from cooking and making important deals and forging relationships with local farmers, Fuller also enjoys collecting and preserving rare antiques. "I'm definitely an old soul," Fuller told The Valley Table. "I hang on to stuff. Grammy Carl's cupboard. The lamps are old milk carriers, Mexican. The rack I've had forever — that was a shoe rack. My garlic masher is an old Mason tool. Just my stuff, my grandmother's stuff, my great grandmother's stuff — tools that have withstood the test of time. That, too, is what I'm about — having respect for those who came before us and gave us what we have and made us who we are today."