How Jamie Lee Curtis Honored Her Mother At The Halloween Kills Premiere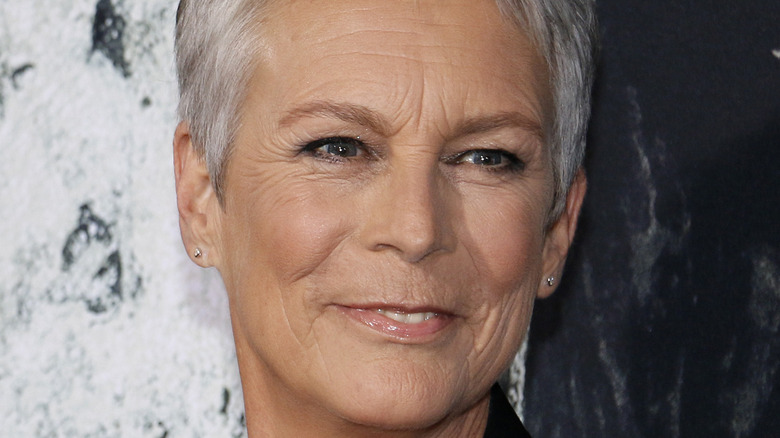 Tinseltown/Shutterstock
In entertainment, it's extremely common for the children of Hollywood's finest (and even the ones who aren't so fine) to join the family business. Dakota Johnson, Lily Collins, Kiefer Sutherland, and Colin Hanks, are just some of the actors who have followed in their parents' footsteps (via Glamour).
Also in this camp is Jamie Lee Curtis, daughter of Tony Curtis and Janet Leigh. While the marriage didn't last long between Tony Curtis (best known for "Some Like It Hot" and "Spartacus") and "Psycho" star Janet Leigh, the two did share two children, Kelly and Jamie (via Honey).
"By the time I came along ... my parents' bond had deteriorated precipitously as their stardom grew. And like any other save-the-marriage baby, I failed," Curtis once said (via Express).
While Curtis didn't come into the world in the easiest of circumstances, she's willing to admit that she's had a huge leg up in her chosen career.
"I'm sure the fact that I was Janet Leigh and Tony Curtis' daughter, and that my mother had been in 'Psycho' — if you're going to choose between this one and this one, choose the one whose mother was in 'Psycho,' because it will get some press for you. I'm never going to pretend that I just got that on my own, like I'm just a little girl from nowhere getting it. Clearly, I had a leg up," Curtis told The New Yorker of her casting in "Halloween," the film that made her a star.
Preserving Janet Leigh's memory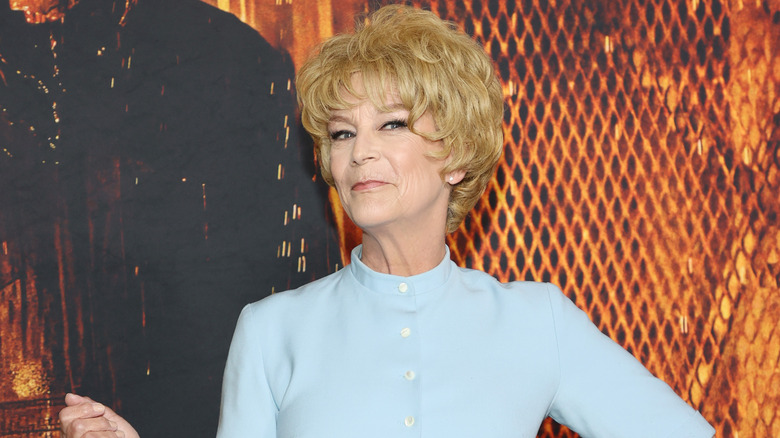 Amy Sussman/Getty Images
Forty years after "Halloween" premiered, its central villain Michael Myers is back — and so is Jamie Lee Curtis' character, Laurie Strode – in the new film, "Halloween Kills."
By starring in "Halloween," Curtis joined the ranks of the "Scream Queens" — women who star in slasher films — just like her mother before her. Although Leigh passed away in 2004, Curtis has continued to keep her mother's memory alive (via LA Times).
"It's just an amazing movie, it's just a classic," Curtis said of her mother's work in the much-acclaimed film "Psycho." "Not only just the execution of the movie in the art form, but also the way that [Hitchcock] released it. There were very specific limits set on how you could see it."
Curtis also channeled her mother at the "Halloween Kills" premiere/costume party, dressing as Leigh in her famous "Psycho" attire — complete with blond wig, classic powder blue dress, and bloody shower curtain in tow (via Variety).
While Leigh might not be around anymore, her daughter is ensuring that her legacy remains alive — and given her own iconic roles, it seems likely the same will be done for Curtis in the years to come.