What Is Jean Smart's Connection To The Salem Witch Trials?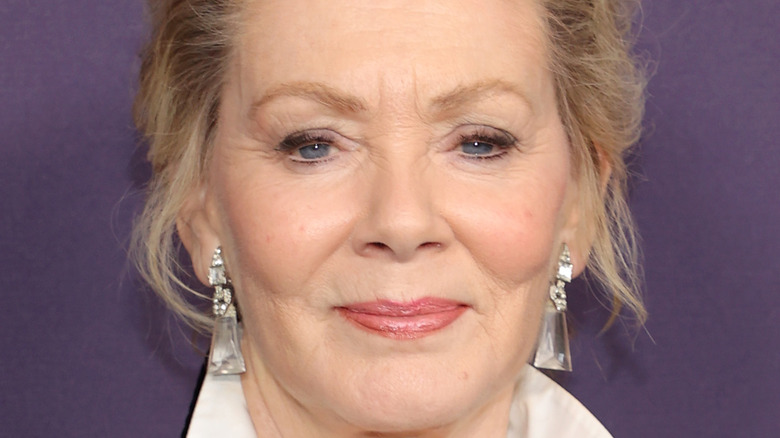 Emma Mcintyre/Getty Images
What do actress Jean Smart and the Salem Witch Trials have in common? More than you would think! 
Your natural assumption might be that Smart starred in a film about the historical event, but the connection is actually much deeper than that. The "Mare of Easttown" star discovered a familial tie to the Witch Trials when she appeared on the show "Who Do You Think You Are?" in 2018. Smart had been personally invited by fellow actress Lisa Kudrow who's a producer on the genealogy series. If you're unfamiliar with the format, each episode shows a different celebrity tracing their lineage with the help of dedicated researchers and historians (via NBC).
According to Smart, her appearance on the show was the result of a purely serendipitous moment. The actress was on the set of her film "Senior Moment" when a visitor, who happened to be on the phone with Kudrow, walked by. As Smart recalled, "I asked the woman to tell Lisa that her show on TLC is great" (via TV Insider). Instead of simply saying thank you, Kudrow asked to speak with Smart so she could invite the "Hacks" star to appear on the genealogy series.
Smart expressed some hesitation, as she believed her family's story would be too boring to showcase. Little did she know, she had direct ties to one of the most controversial events in history: The Salem Witch Trials.
Jean Smart's ancestor was accused of witchcraft during The Salem Witch Trials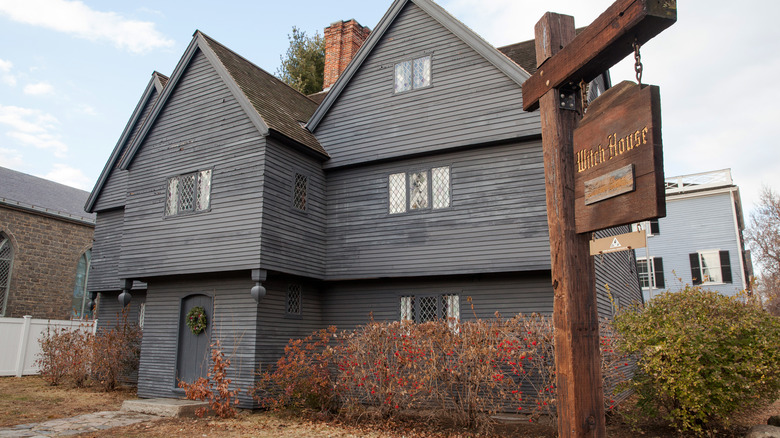 Ale Volpi/Shutterstock
When Jean Smart appeared on the series "Who Do You Think You Are?" the Seattle native wasn't expecting anything significant to appear in her family's history (via IMDb). Researchers surprised Smart when they revealed that her eighth-great-grandmother was Dorcas Hoar, a woman who was accused of witchcraft in 1692 (via Mental Floss). Hoar was arrested for her crimes amidst the hysteria of The Salem Witch Trials, and Abigail Williams alleged that Hoar had been a witch before anyone else began the practice (via Salem Witch Museum).
Hoar was convicted of witchcraft and sentenced to hang for her crimes, but the night before her execution, she confessed to witchcraft, and in doing so, ultimately saved her own life (via Salem Witch Museum). Hoar was kept in jail for approximately 11 months before she was eventually set free after the initial wave of hysteria had died down.
Prior to her conviction for witchcraft, Hoar had been in trouble with the law in 1678 for operating a burglary ring (via Mental Floss). Smart summarized her ancestor perfectly when she stated, "She was an unconventional gal" (via TV Insider).
So, how did Smart feel about this historic revelation? "I've always been fascinated by that period of history," Smart said. "I desperately wanted to be in a production of Arthur Miller's 'The Crucible' [about the Salem witch trials]" (via TV Insider). Though Dorcas Hoar isn't a character in "The Crucible," we bet Smart would do an amazing job portraying Rebecca Nurse! Who do we have to call to make this happen?