Michelle Young Responds To Rumors That She Was Seeing Someone Right Before Filming The Bachelorette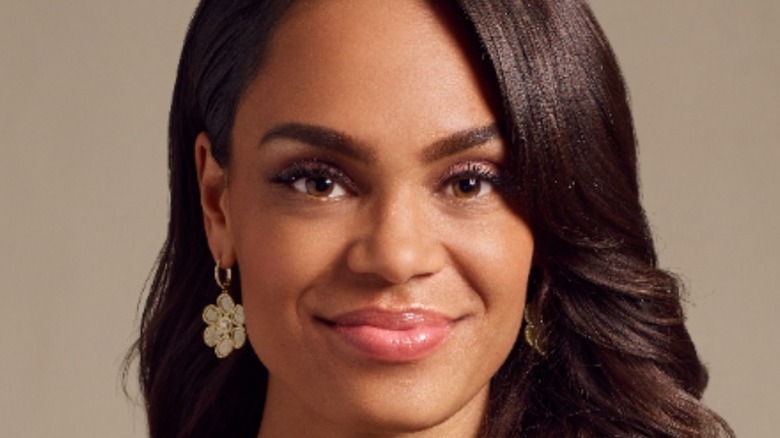 ABC/Sami Drasin
Michelle Young is looking for love during Season 18 of "The Bachelorette," and she knows what she wants in a man. The Minnesota native previously revealed that she's looking for her perfect match. 
"I'm looking for someone who's gonna change the world with me. I'm ready," Young said in a promo for the ABC reality dating series (via Us Weekly). Meanwhile, Bachelor Nation reports that Young doesn't believe in love at first sight. Instead, she appreciates a man for his mind. "When I'm looking for my ideal guy, it's all intellectual. I have to fall in love with their mind in order to be in love with them," she recently said during an appearance on "Live with Kelly and Ryan."
However, the fifth-grade teacher says she knows that some people won't be totally genuine. "There's going to be one or two people who are not there for the right reasons. For me, I just wanted to be able to identify them," Young previously told E! Online about her expectations for the season. 
But the reality star joked that she had the advantage of using her teaching skills to spot any red flags in her group of contestants. "I can see lies coming from across the classroom," she said. "It helped me out a little bit."
During a recent episode, those skills may have been put to the test when rumors that Young was dating before filming "The Bachelorette" began to circulate among her contestants.
Michelle Young debunks dating rumors on 'The Bachelorette'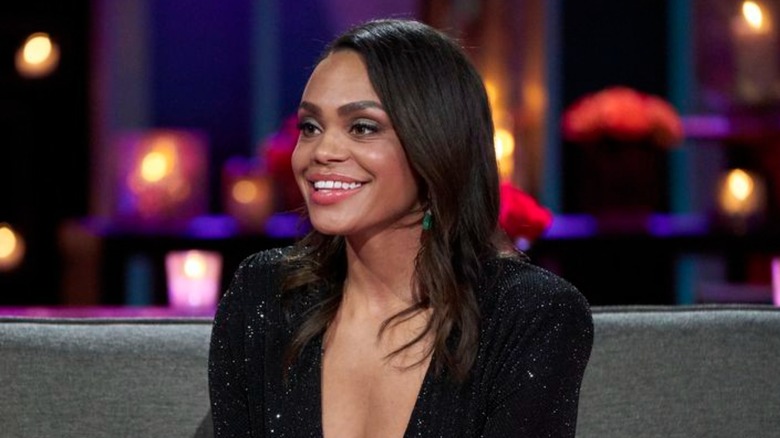 ABC/Craig Sjodin
Michelle Young was forced to deal with some drama during the most recent episode of "The Bachelorette" (via E!). During the episode, one of Young's contestants, Jamie Skaar, surprised the leading lady when he told her that there had been some chatter about Young's relationship with another contestant, Joe Coleman, before filming the show.
Jamie also shared with Young that a friend of his from Minnesota told him that she'd been dating a "tall, light-skinned baller" before leaving to film the show. Young was stunned by the speculation, telling cameras that she felt "blindsided" and was unsure about which of the men believed in her. Of course, Young put the rumors to rest. 
"What I want you guys to know is that first night, when all of y'all walked in, was the first night that I was meeting every single one of you for the first time," she told the group. "Joe and I exchanged a few messages quite a few years back. We kind of joke about it now, but Joe ghosted me after two messages, and that was that." 
She added: "Also, there's a rumor about me being spotted with a light-skinned basketball dude before the show. And being a woman of color in Minnesota, anytime I'm with a man of color, we're a couple. That's what everyone sees it as."
Young went on to cancel the cocktail party due to the drama, and fans are now dying to see what happens next.