Jenna Bush Hager Got Emotional Thanking Hoda Kotb For This Inspiring Reason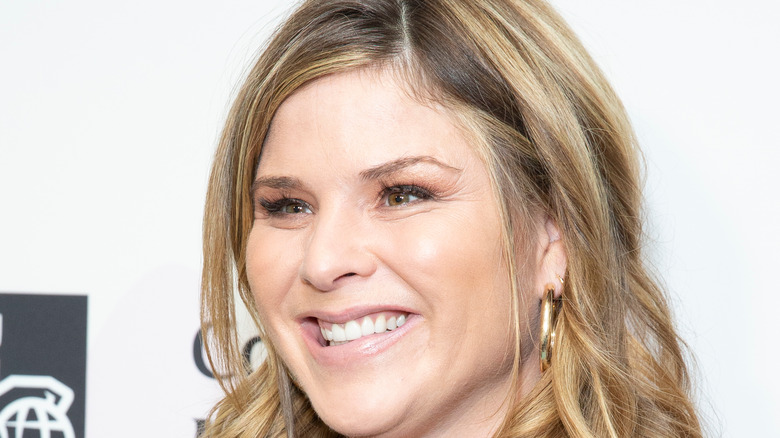 lev radin/Shutterstock
This week, both Jenna Bush Hager and Hoda Kotb were tearing up on "Today" as they discussed how they made it to where they are and the people who helped them achieve their dreams.
Hager is known best for being the daughter of former President George W. Bush and former first lady Laura Bush and is also the fraternal twin of Barbara Bush. Since graduating from the University of Texas at Austin with an English degree in 2004, she has taught, written books, served as an editor for Southern Living, and contributed to "NBC Nightly News." She is also a correspondent for "Today," which she started co-hosting with Kotb back in 2019, as stated by Celebrity Net Worth.
How did she become a part of one of the oldest and most established morning talk shows, though? The co-hosts dove into the topic on "Today with Hoda & Jenna" as they brought up a recent post that went viral on LinkedIn.
Jenna Bush Hager shares that Hoda Kotb helped her get to where she is today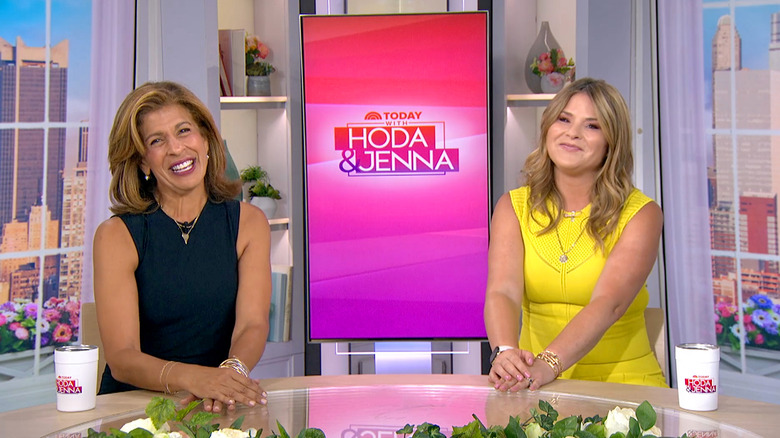 Alliance For Women In Media Foundation/Getty Images
On the show, Hoda Kotb told Jenna Bush Hager that Stan Sandroni from Greenville, Mississippi took a chance on her and helped her get her start in her career (via Today). Before that, though, the broadcast journalist was turned down, time after time, just like Sophia Cheong. A week ago, Cheong, a full stack engineer at HOMEE, Inc., said that she endured more than 350 rejections and 40 interviews before getting a job. The news, which she shared to LinkedIn, now has thousands of comments and reactions, and the story made it to "Today with Hoda & Jenna."
"You just need one person to say you can do it," Kotb said on the topic.
Hager then shared the person who made the difference in her career, saying it was Kotb herself. "I know that sounds cheesy, and I almost didn't say it," she told her co-anchor. "But I was here for years, doing a lot of different things, and I worked really hard, and I had producers say, 'Well, you're a correspondent. That's where you are.' And that was good. That was what I wanted to be."
Hager got emotional as she shared her story. "I wanted to tell stories," she explained to Kotb. "You asked me to fill in with you, and I'll never forget it, so my one is you."