How Penn Badgley And Victoria Pedretti Really Feel About Filming The Intimate Scenes In You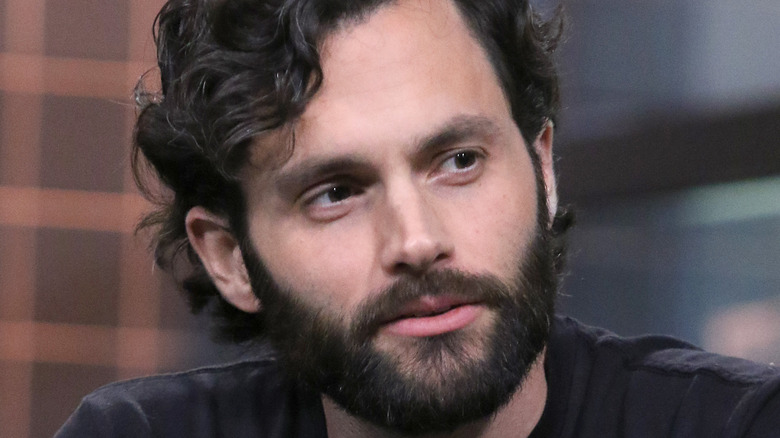 Jim Spellman/Getty Images
Unless you've been living under a rock, or like, a bunker made of bulletproof glass in a basement, you've most definitely heard about Netflix's third installment of the popular thriller series, "You," which stars "Gossip Girl" alum Penn Badgley and "The Haunting of Hill House" actress Victoria Pedretti (via IMDb). The series, which is based on author Caroline Kepnes' best-selling novel of the same name, as well as the sequel, "Hidden Bodies," has captivated viewers from the get-go, thanks to Badgley's character, Joe Goldberg — a charming and eerily relatable young man who happens to also be a sociopathic serial killer who will do anything for the person he loves.
Fans of the show will know that the chemistry between Badgley and Pedretti is pretty undeniable, which is great, considering Pedretti plays his on-screen love interest, Love Quinn. However, just because two actors have great chemistry on-screen doesn't necessarily mean that the scenes they film — especially the intimate ones — are easy to do. Throw in a worldwide pandemic, and you've got a whole other slew of things to worry about while filming, as showrunner Sera Gamble explained to Entertainment Weekly.
"It's a really fun show to work on, but it was easily the hardest thing I've ever done in my career," Gamble admitted, adding, "This is not a show where you can be like, 'Nobody's going to kiss. It'll be fine.' So it took months to figure out how to do it safely."
The pandemic made filming scenes difficult for Penn Badgley and Victoria Pedretti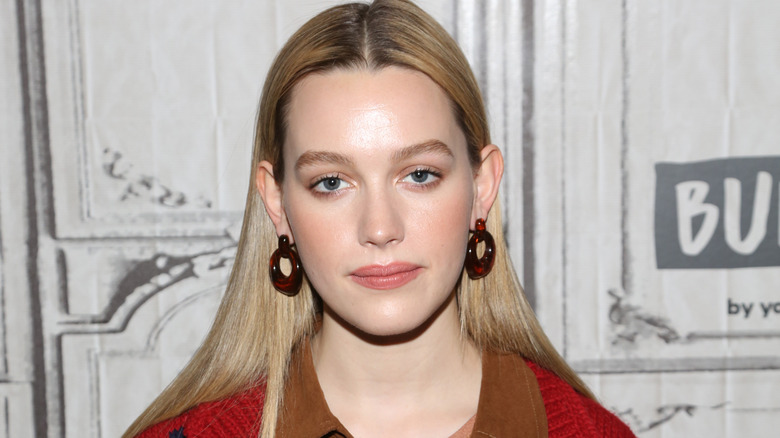 Manny Carabel/Getty Images
In an interview with Entertainment Weekly, "You" stars Penn Badgley and Victoria Pedretti opened up about how they really felt about shooting their intimate scenes, and what they said about getting down on-screen is actually quite surprising. "I felt very lucky that they start off their relationships at odds with each other, navigating the awkwardness of being new parents, because it felt strange to be physically intimate very early on, even though we're supposed to be a married couple," Pedretti told the outlet.
Pedretti also revealed that regardless of the fact that she and Badgley played a couple for the majority of Season 2, that connection didn't exactly come back right away thanks to the ongoing pandemic and the uncertainty surrounding it. "It's weird. We have a rapport," she continued. "We played a couple before, but it didn't just immediately come back after being in a global pandemic." Badgley also agreed with his co-star, saying that the implications of the pandemic "were really felt."
Although both actors revealed that some scenes were tough to film and felt foreign, Badgley had nothing but nice things to say about his and Pedretti's on-screen chemistry. "I've always really enjoyed working with her and been grateful for her as a co-lead because it just really demands a lot from her, from the Love character, and she delivers," he told Elle in October 2021. "She grounds stuff so beautifully."