If You're Looking For Cruelty-Free Makeup Wipes, Try These Brands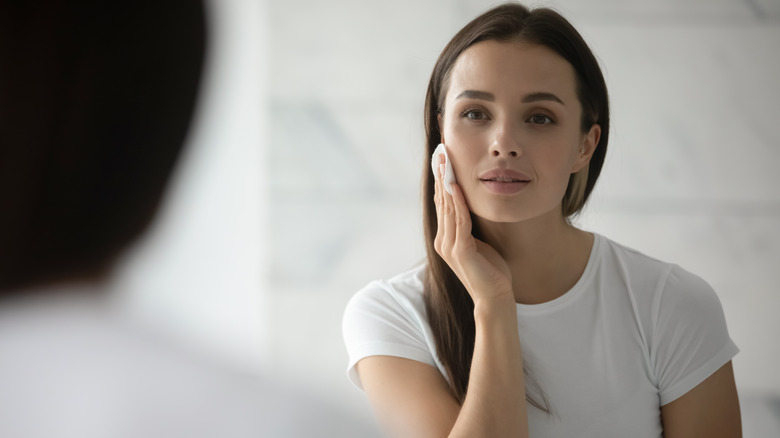 fizkes/Shutterstock
We may receive a commission on purchases made from links.
Makeup wipes are a staple item nowadays, as they make nighttime routines so much more convenient. Whether you've done a full face for a night out or applied a more natural look for work, being able to easily remove every trace of makeup with a few quick swipes is a dream come true. Some makeup wipes are better than others, though, both in terms of their effectiveness and their ingredients. There are several gentle, cruelty-free makeup wipes that come highly recommended, and we can definitely get on board with each of these brands.
If you weren't aware, some makeup wipes and products are still tested on animals, despite the Humane Society's continued efforts to ban the practice altogether. Making the change to cruelty-free makeup is relatively easy, but it's important to do your research to ensure the products are genuinely abiding by these guidelines. 
To help make the process smoother, we've researched a few cruelty-free makeup wipe brands for you to try that are true to their word. You'll still be able to remove your makeup on the go, but you won't have to worry about whether animals were harmed in the creation of the product.
Josie Maran, SheaMoisture, and Dickinson's cruelty-free makeup wipes are great options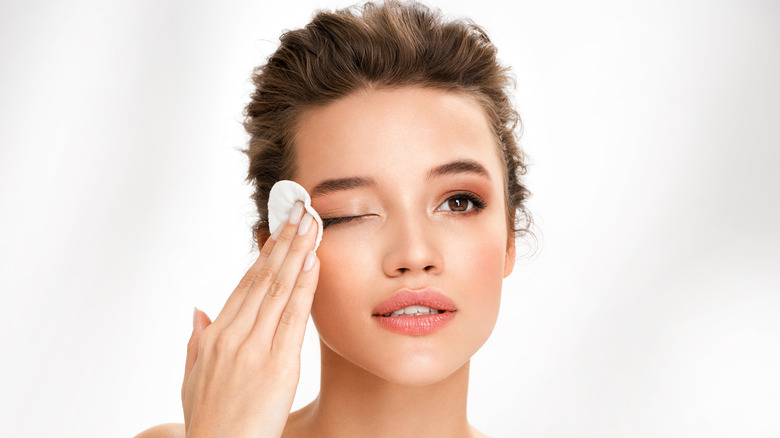 RomarioIen/Shutterstock
If you're looking for a cruelty-free makeup wipe, a few options exist for you to choose from. Three of the most popular are produced by the brands Josie Maran, SheaMoisture, and Dickinson's (per HuffPost). You can use each of these wipes with in the knowledge that animals were not harmed in the production process, plus they're gentler on your skin because they're free from harsh chemicals.
Josie Maran's Bear Naked Wipes are cruelty-free, fragrance-free, and biodegradable. They're also free from parabens, a preservative that has been linked to breast cancer (via WebMD). Similarly, the SheaMoisture African Black Soap Clarifying Wipes are free from parabens, phthalates, sulfates, and mineral oil, and they aren't tested on animals. If you're prone to blemishes, or you have naturally oily skin, the SheaMoisture wipes are perfect for you.
Rounding out the initial trio of options are Dickinson's Refreshingly Clean Daily Cleansing Cloths with witch hazel. These wipes are completely free from harsh chemicals, they're cruelty-free, and they're gentle enough to use every night before bed. Dickinson's boasts a 99% natural formula, meaning this product is good for you and it's good for the environment too.
Yes to Coconuts, e.l.f., and Pacifica makeup wipes are all cruelty-free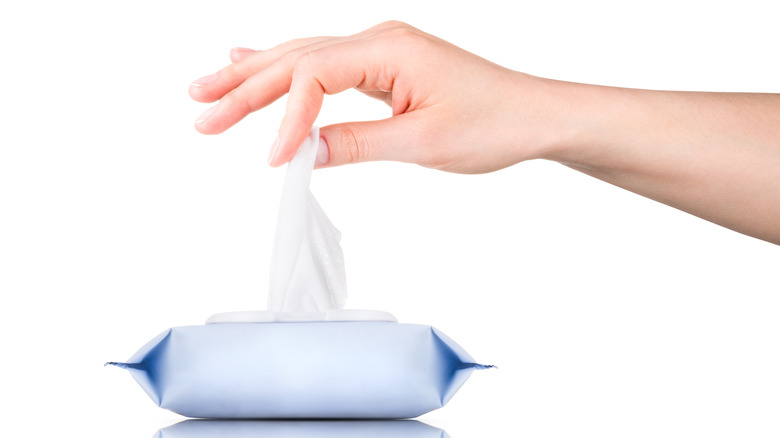 Boule/Shutterstock
If you want a few more options to choose from in terms of cruelty-free makeup wipes, Yes to Coconuts, e.l.f., and Pacifica offer equally fantastic products. Yes to Coconuts Ultra Hydrating Facial Wipes are super affordable, paraben-free, and they have a 96% natural formula. They're great for removing makeup or simply wiping off your face after a workout. They also come with a resealable closure so you can throw them right into your bag before you leave the house (via Cruelty-Free Kitty).
One of the most popular cruelty-free brands, e.l.f., creates its own line of makeup wipes packed with hydration. The e.l.f. Makeup Remover Cleansing Cloths retail for just $4, and they're infused with aloe vera and vitamin E. Additionally, they're free from sulfates, phthalates, and parabens, so they're automatically one of our favorite brands because they provide added hydration while removing dirt, oil, and makeup.
Pacifica's Coconut Water Cleansing Wipes are very similar to e.l.f, as Pacifica also uses aloe vera in their product. These wipes are made with papaya extract, coconut water, and calendula as well, making them perfect for all skin types. They're cruelty-free, paraben-free, and sulfate-free, plus they smell like coconuts. What could possibly be better than that?