What Is Amber Rose's Real Name?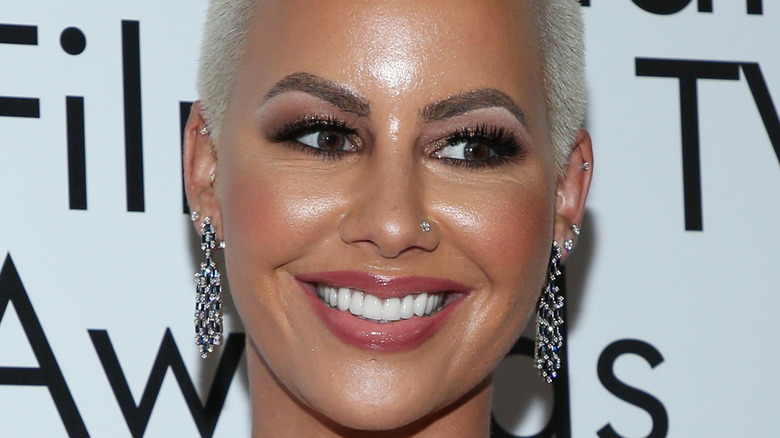 Phillip Faraone/Getty Images
Amber Rose is a chameleon of sorts. Not in the sense that she can blend in with the crowd — in fact, that might not even be possible — but because the model is always a standout, no matter how she changes up her look. Amber's made a fashion statement for years with her platinum shaved head, and this year, she majorly switched things up when she got a very eye-catching face tattoo. Therefore, it's likely she's turning heads even on her bad days. As for her relatively new ink, Amber opted to get her children's names scrolled across her forehead.
Amber is used to making headlines, and she doesn't seem to mind. She lives a bold, public life with her style, her causes (such as her famous "Amber Rose Slut Walk") and by romancing famous rappers like Wiz Khalifa. (We're also looking at you, Ye.)
But for someone who is famous for being herself, it turns out that "Amber Rose" isn't actually the model's real name. Get the details below.
Amber Rose adopted her mother's last name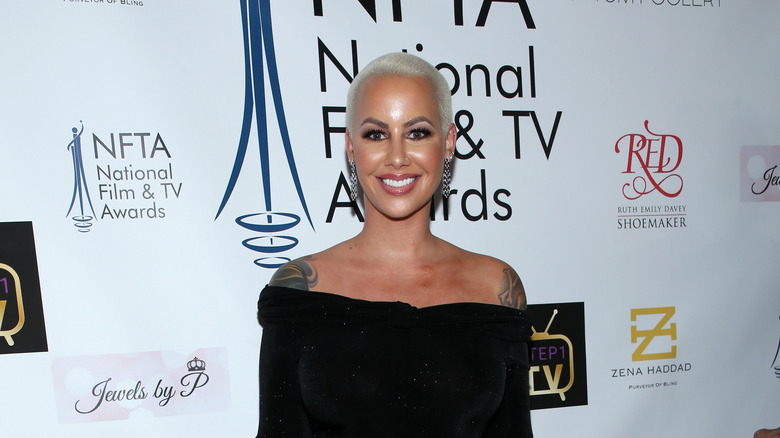 Phillip Faraone/Getty Images
While Amber Rose is pretty open about her life — and we appreciate her candor! — even some of her biggest fans are unaware of her legal name.
To be sure, Amber's first name is legit. But it's her last name that actually differs from the one she was born with. While it's certainly pretty on its own, "Rose" isn't just a random last name Amber chose — it's her mother's surname. Amber's legal last name, Levonchuck, is the one given to her from her father's side. 
While Amber has never officially stated why she adopted her mother's last name over her father's, it could have been due to the model's rocky relationship (and childhood) with her dad. According to Capital Xtra, she, her mother, and younger brother were broke after her parents divorced and her father, Michael Levonchuck, left.
Whatever the reason Amber has decided to use a different last name, we have to admit her choice suits her pretty well. After all, the rap video star-turned fashion designer gives off a very feminine vibe, but with a "take no BS" thorny edge.