Knotless Braids Vs. Box Braids: Which Style Is Right For You?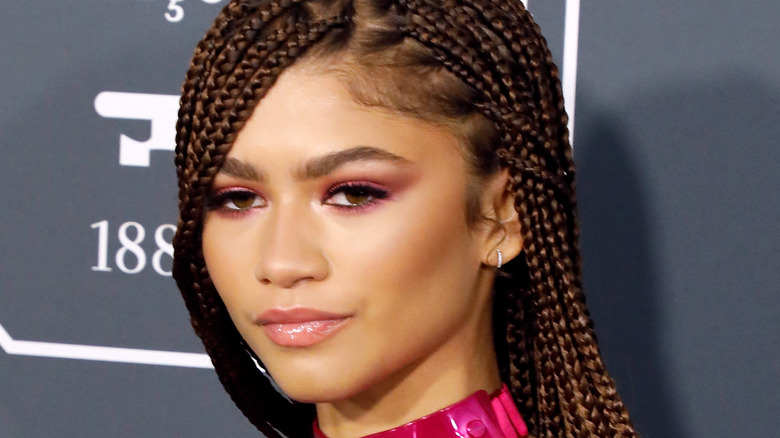 Taylor Hill/Getty Images
It seems like there's a new protective style coming every season. Box braids have been a staple in the Black hair community, but another look may just be taking over.
Enter: Knotless braids. Knotless braids are another protective style, but unlike box braids, this particular hairdo doesn't use a "knot" to tie the Kanekalon hair to your scalp (via Byrdie). Sounds pretty neat, right? With no more knots, your hair will be under less stress and pressure from the braids, the outlet added. "The benefit of the knotless technique (when done properly) is it prevents traction alopecia, which is a common form of hair loss for women who have braids that are installed too tight with the large knots," Dr. Kari Williams, a licensed cosmetologist, said to Byrdie. "This technique can take longer to install, but it's worth the health of the hair and scalp."
Stylist added that knotless braids are better for your scalp's health as the feed-in braid technique, compared to "knotting," doesn't pull on your hair, which saves your edges in the long run! Some knotless-braid wearers have also claimed that knotless braids don't give them bumps and scalp irritation like box braids do, despite using the same synthetic hair, the outlet added. 
Knotless braids have some cons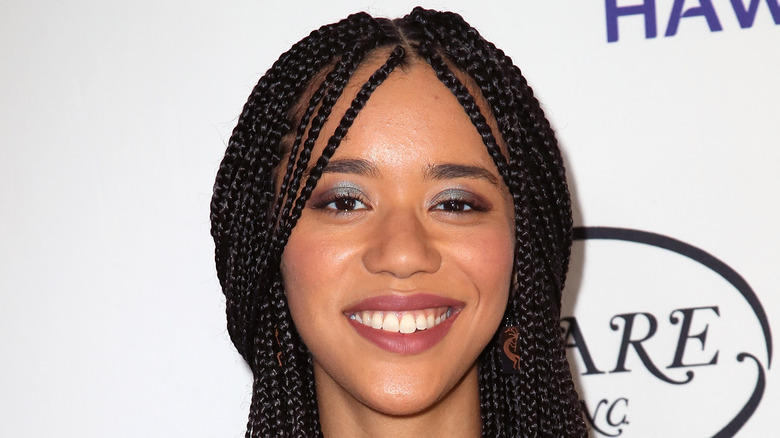 David Livingston/Getty Images
Though knotless may be a better option for many natural girls, just like box braids, these braids have some cons.
Unfortunately, while knotless braids are easier on the scalp, they don't last long without proper maintenance. Knotless braids last up to 10 weeks (via Ipsy). One knotless braid wearer even explained that her braids grew our in just a few weeks (via Stylist). "...[T]he braids will start to feel heavier especially on the braids around the perimeter of your hair," Eunice Asiedu, a lifetime braid wearer told the outlet. "I would advise you to only keep them for around two to three weeks."
Knotless braids, having a limited duration, wouldn't be a problem if the style didn't cost so much money. Ipsy says these braids start at $150. In comparison, box braids can last 10 weeks, just like knotless braids but cost at least a hundred dollars less, depending on the size of the braids. Smaller box braids can cost upwards of $300 (via Un-Ruly).
Getting knotless braids is a bit more risky, because it means more money, frequent maintenance, etc. But, let's not forget that there are benefits, too. You just have to decide whether the pros outweigh the cons.