Sarah Ferguson Just Launched This Surprisingly Steamy Project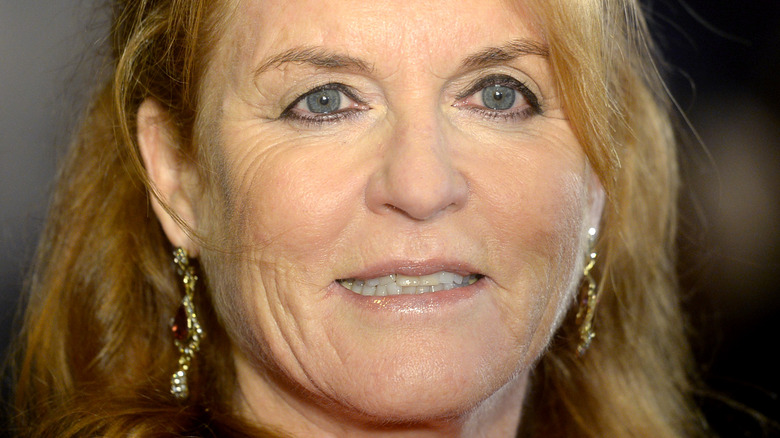 Dave J Hogan/Getty Images
As the ex-wife of Prince Andrew, Sarah Ferguson is no longer considered a working royal, meaning she doesn't perform official business on the queen's behalf, per The Sun. But that doesn't mean she's stopped working. On the contrary, the Duchess of York has made quite a name for herself in her post-palace life. She became an enthusiastic spokesperson for Weight Watchers after losing weight through the program, and at one point had her own talk show (via Biography). She continues to travel extensively and promote various charities. The royal affectionately known as Fergie is also the author of a variety of books: inspirational guides, children's books, and even a historical novel, "Her Heart for a Compass."
"Her Heart for a Compass" features a heroine based on the duchess' own great-great-aunt, Lady Margaret Montagu Scott. Ferguson portrays her as a redheaded noblewoman with a determined, independent streak — much like Fergie herself. She once said in an interview, "When I looked into the DNA of my own ancestry I found this lady that didn't have a voice. No one knew what she'd achieved, so I made it fiction, but it is my family" (per Bustle).
This has now inspired a new venture. On October 29, 2021, she announced on Twitter that she is launching her own book club in partnership with British publisher Mills & Boon.
Sarah Ferguson wants to spotlight strong historical women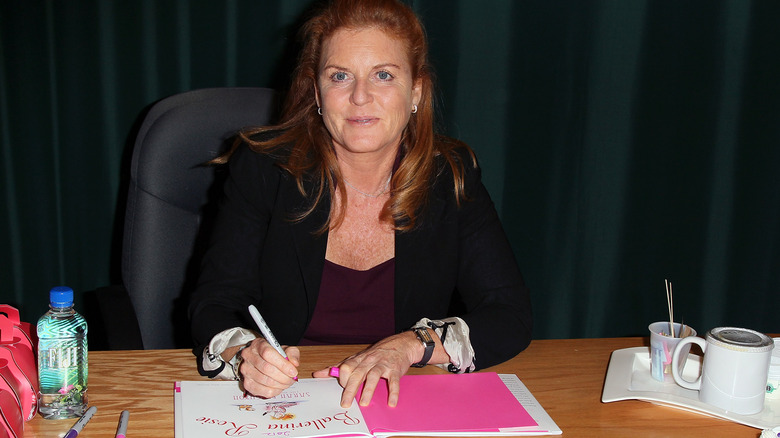 David Livingston/Getty Images
"Each month, we will be reading and discussing a new historical romance and escaping into its rich history, characters, and romance," Sarah Ferguson wrote on Twitter. In an accompanying video, she explained, "I am so proud, because when Mills & Boon and the entire team said to me, 'Would you ever consider doing this?' I went, 'Yes! When?'" The publisher suggested pursuing the project in a few weeks, to which she replied, "No, no, no, no — I need to film immediately because I'm so very excited."
The 100-year-old Mills & Boon has achieved a rep over the years as "the gods of romantic publishing," as Tatler put it. So expect the book club to feature novels that combine interesting tidbits about Victorian and Edwardian life with the mildly risqué love scenes that are eternally popular with the genre's audience. Even Fergie will be getting into the act; she's already working on a sequel to "Compass," in which she has promised (per Town & Country), "I have got a real bodice ripping coming for you." (By contrast, "Compass" is lacking in steamy action – The Telegraph review reported that only contains "three-ish snogs.")
The duchess announced, "Now I want to celebrate other authors who are telling women's stories. I hope that the book club readers will be entertained, enlightened, and empowered by the novels that we are going to read together" (via Daily Mail).