What Meghan Markle Gave Workers To Show Support For Paid Family Leave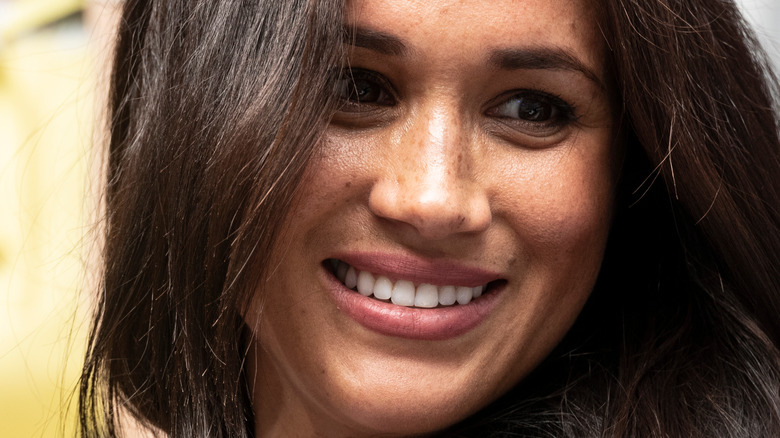 lev radin/Shutterstock
Meghan Markle is making headlines for a donation to Paid Leave for the United States (PL+US) workers who are putting in long hours to get paid family leave in the United States. Markle's nonprofit, Archewell, donated $25 Starbucks gift cards to every employee to help keep them going. The organization thanked Markle for her generosity and commitment to their cause. 
Paid Leave for the United States describes itself on its website as "the national campaign to win paid family and medical leave by 2022." Founder Katie Bethell; along with employees, employers, consumers, and investors; has gained paid family leave for "nearly 8 million" employees at companies in the U.S. including Walmart, Starbucks, and CVS. Shocking statistics on the organization's website highlight the pressures moms face in the workplace. The organization reports that one in four moms in the U.S. return to work less than two weeks after giving birth. Additionally, the site reports that the U.S. is the "only industrialized country with no national paid family leave policy." 
Theirs is a cause that Markle has advocated for in the past, and Neil Sroka, the director of communications for PL+US tweeted their appreciation. "The Duchess of Sussex (aka #MeghanMarkle) bought everyone at @PaidLeaveUS a few cups of coffee while we're working overtime to #SavePaidLeave," he tweeted. Users had mixed reactions to the tweet with some praising Markle for the donation and others suggesting it was a publicity stunt. 
Meghan Markle and paid family leave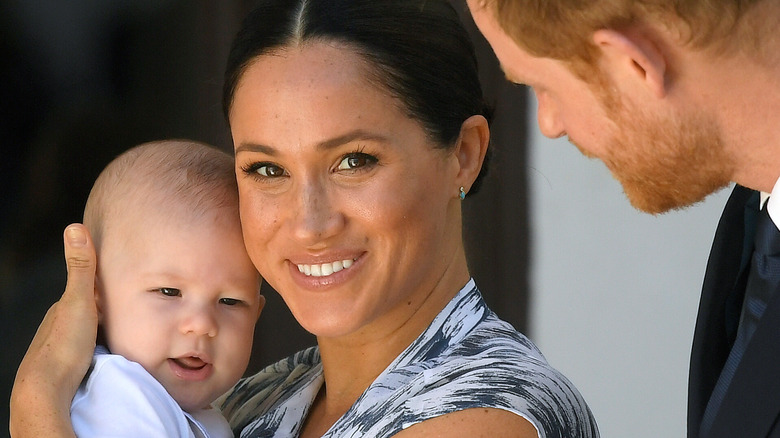 Pool/Getty Images
While the donation may seem small coming from such a well-connected organization, Meghan Markle has done more than treat a few staffers to coffee. Earlier in the month, she sent a 1,030 word letter to the Speaker of the House of Representatives, Nancy Pelosi, and the Majority Leader in the Senate, Chuck Schumer, asking them to join in on the fight for paid family leave in the U.S., per Daily Mail. There is currently a piece of legislation moving through Congress that would guarantee 12 weeks of paid family leave to most employees. 
"I'm not an elected official, and I'm not a politician. I am, like many, an engaged citizen and a parent," Markle wrote. "And because you and your congressional colleagues have a role in shaping family outcomes for generations to come, that's why I'm writing to you at this deeply important time — as a mom — to advocate for paid leave." Markle went on to explain that the issue isn't a political one. "This isn't about right or left, it's about right or wrong," she wrote. "This is about putting families above politics. And for a refreshing change, it's something we all seem to agree on. At a point when everything feels so divisive, let this be a shared goal that unites us." 
Markle's public support of the organization could go a long way towards helping PL+US achieve its goals. And, in the meantime, they'll at least be well caffeinated.