The Real Reason Marilyn Monroe Changed Her Name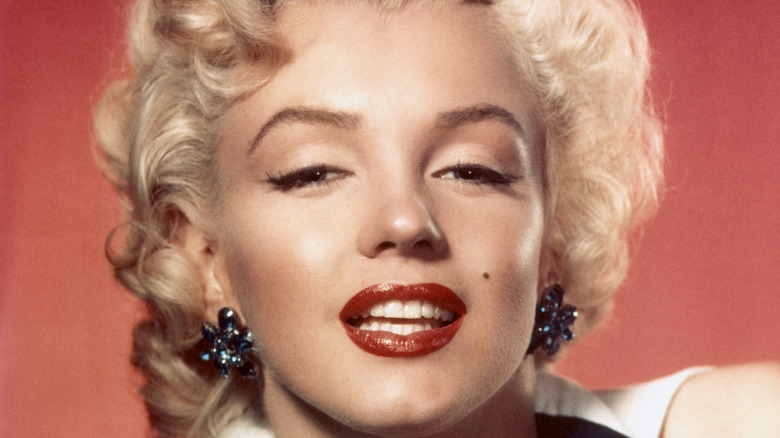 Michael Ochs Archives/Getty Images
Marilyn Monroe is one of the most famous Hollywood stars of all time. Nicknamed the "Blonde Bombshell," Monroe graced the silver screen for nearly 10 years. She appeared in hit films like "Niagara," "Gentlemen Prefer Blondes," "How to Marry a Millionaire," and "Some Like It Hot," to name a select few (via IMDb). Monroe was more than an actress though — she was a cultural icon, an instant phenomenon, and a troubled human being (via Vanity Fair). She passed away in 1962, the result of a sedative overdose, but her memory has been irrevocably linked to Tinseltown ever since (via History).
Most people remember Monroe as the starlet who appeared in her films as blonde, curvaceous, and confident. But the Los Angeles native was much more than her on-screen persona. By all accounts of those who knew her best, she was an incredibly hardworking actress, an intellectual person who loved to read, and someone who was renowned for her wonderful sense of humor (via Los Angeles Times).
Oftentimes we become clouded by how Hollywood stars are presented to the public and forget about they are in their private lives. Monroe is a prime example of this, especially when you consider how much she changed to adopt her public identity. She dyed her hair, changed her name, and ultimately transformed herself into the beloved actress everyone remembers to this day.
But who was she before this?
Marilyn Monroe changed her name because her birth name made her feel unwanted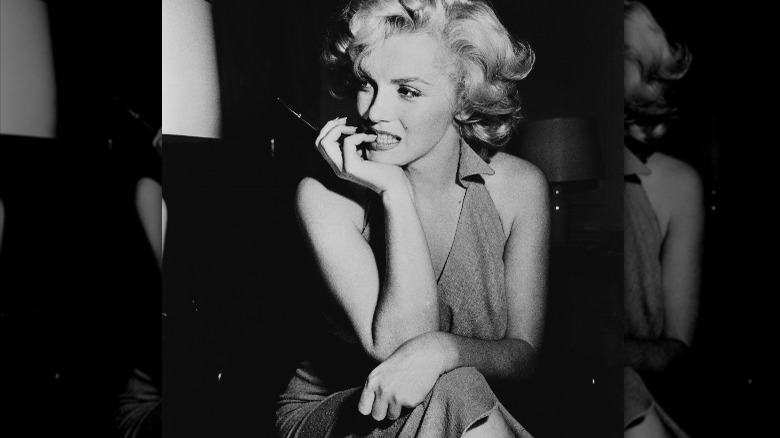 Keystone Features/Getty Images
Before she was Marilyn Monroe, the Los Angeles native was born Norma Jeane Mortenson and was later baptized Norma Jeane Baker. According to TheThings, Monroe decided to change her name early in her career, because she felt her birth name was "unwanted" and made her feel like "a little servant girl." Before bursting onto the Hollywood scene she was also a natural brunette who dyed her hair to achieve the signature platinum blonde look she became known for (via Good Housekeeping). The story behind Norma Jeane Baker's transformation into Marilyn Monroe is a fascinating one, especially when you consider how her stage name was selected.
According to Time, the actress suggested using the last name "Monroe" when she was still a 20-year-old model, as it was a surname on her mother's side of the family. Studio executive Ben Lydon is the one who came up with the first name "Marilyn," after former-Broadway star Marilyn Miller. Though the decision was made early on in her career, it would take another decade before Monroe legally changed her name to reflect her adopted moniker. Norma Jeane Baker legally became Marilyn Monroe in 1956, and the rest, as they say, is history (via The Atlantic).