The Real Reason Hilary Duff Didn't Receive The Colourpop Lizzie McGuire Collection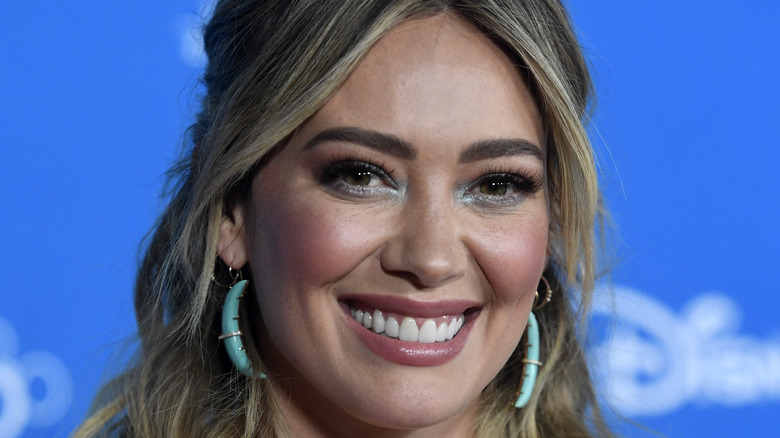 Frazer Harrison/Getty Images
For women of a certain age, Lizzie McGuire was the coolest kid we had ever seen. Hilary Duff's most famous character might have favored numerous hair bobbles, fluorescent eye-shadow, and colorful sleeves that didn't match the rest of her outfit, but if you were a viewer watching her on the titular show, from 2001 to 2004 (as well as in the accompanying spin-off movie, per IMDb), it was tough to imagine anybody looking fiercer than Lizzie. She managed to make even the wildest early-2000s beauty trends work for her. 
As Allure reported, in March 2021, makeup company Colourpop answered all our tween girl prayers with the release of their dedicated "Lizzie McGuire" collection. Their official collaboration with the hit television show comprised eight key products; a super colorful (naturally) eyeshadow palette, a couple lip gloss duos, a lip scrub, two glitter pastes, and two accompanying powder blushes all of which you could easily imagine Lizzie herself wearing. Happily, the collection was affordable too, making it ideal for teens. 
One person who obviously wouldn't have to worry about pricing, though, was Duff herself, right? Surely she got the collection comped? 
Was Hilary Duff cut out on purpose?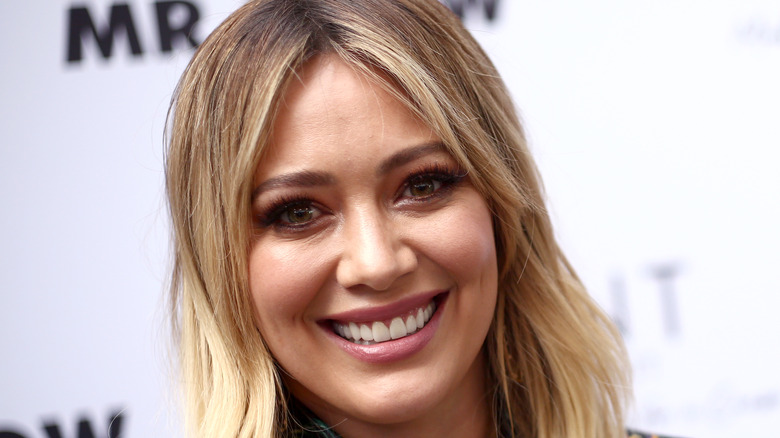 Tommaso Boddi/Getty Images
Sending the "Lizzie McGuire" makeup collection to the woman who played Lizzie McGuire seems like a no-brainer but, just a couple months after Colourpop released their collaboration with the Disney classic, actor Hilary Duff revealed on Instagram Stories she had yet to receive any of the products. Insider reported Duff confirmed fellow television star Sophie Turner had tagged her in a photo of the Colourpop So Juicy plumping lip glosses, from their "Lizzie McGuire" line, leading Duff to admit in a video in which she tagged both Turner and Colourpop (and alongside which she included a gif of Lizzie herself), that she hadn't gotten to try them yet. "I'm just kind of scratching my head, literally," Duff admitted. "Why didn't they send me any? Curious."
The issue might be the breakdown of the planned "Lizzie McGuire" reboot, which was announced by Disney+ in 2019. Although Duff was slated to reprise her role as the titular character, there were issues from the very beginning, with original creator Terri Minksy notably exiting just a few months into shooting due to reported creative differences. By December 2020, the reboot was officially dead in the water. Fans were understandably miffed Duff had apparently been left out by Colourpop. One commenter wrote on Reddit, "It would be pretty stupid of the studio to ask Colourpop to exclude Hilary, as she's literally the face of the Lizzie McGuire brand."