Love Island (UK) Season 8 - Here's What We Can Tell Fans So Far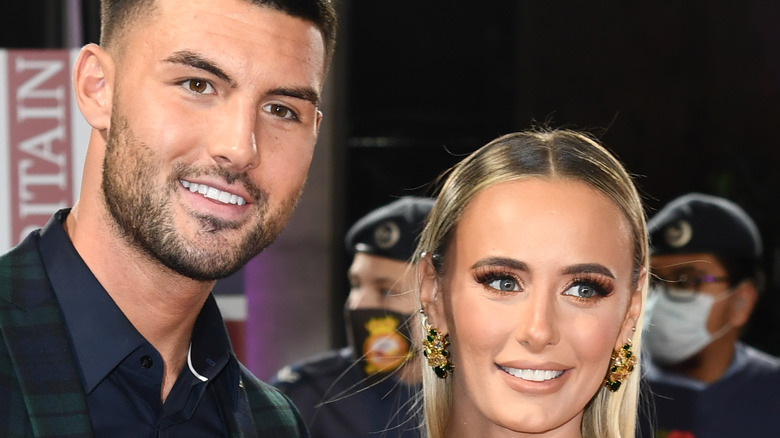 Gareth Cattermole/Getty Images
Season 7 of "Love Island" was a whirlwind, to say the least. Millie Court and Liam Reardon won the series, with Chloe Burrows and Toby Aromolaran in second place, according to UPI. But it wouldn't be "Love Island" without a little drama. Remember when Lillie dropped a bomb — revealing that Liam flirted with her in Casa Amor — and simply walked off? Or when Matthew savagely dumped Kaz with just two words (per Daily Record)?
The series thrives on drama, romance, and hopefully, happy endings. After all, fans love that Millie and Liam recently went apartment hunting, hinting that they may have found their dream home, via The Sun. And Chloe-and-Toby fans will be happy to know that the couple is still going strong, per ScreenRant.
With the success of the series seemingly booming, fans are already wondering when Season 8 will premiere. Will it have even more drama? Will the showrunners decide to shoot in the same location? We're here to dish on everything we know so far.
Release date for Love Island (UK) Season 8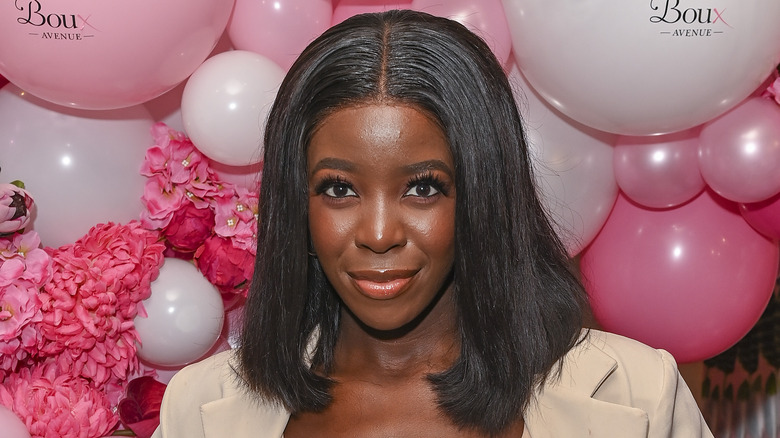 Kate Green/Getty Images
It usually takes some time before news about a brand new season trickles in, but that's not the case for "Love Island." The ITV network already released a casting call for the next season. "ITV2 are looking for vibrant singles from across the UK who want to head to the sun, in search of love!" the casting call reads. "The chosen cast will spend time in a luxury villa, getting to know one another, but to remain in paradise they must win the hearts of the public and their fellow Islanders who ultimately decide their fate on Love Island."
However, the casting call states that these auditions are for 2022. That means that season 8 of "Love Island" in the UK won't debut for quite some time. Still, the news is promising. If casting is already well underway, we can expect even more details to slowly be revealed as the show starts running.
Who will be in the cast of Love Island (UK) Season 8?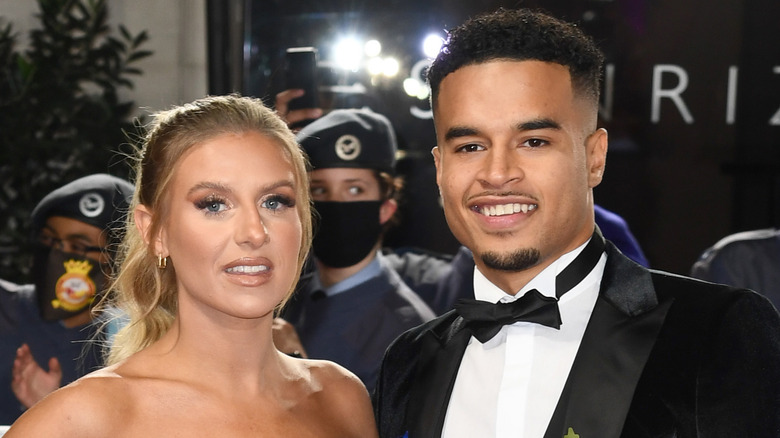 Gareth Cattermole/Getty Images
The casting directors for Love Island Season 8 in the U.K. are probably still in the thick of auditions. As a result, no one knows yet who will be cast on the series. The showrunners likely have a few choice contestants in mind, but it's not likely that anything is set in stone just yet.
The reason for this is that the casting directors sometimes get the perfect auditionee at the last minute. Laura Anderson, for example, decided to apply for the U.S. version of the series on a whim just five days before auditions closed. She won over the casting directors with a 60-second documentary about her life in Dubai. "I just used my best assets, I had to really think about what makes me different because I knew they must want individuals," she told Radio Times.
Other contestants get scouted. Faye Winter, who appeared on "Love Island" Season 7 in the U.K., told Grazia that she got a message in her DMs. "So I actually was approached," she explained. "But I think I'm 'mystic Meg' because I was thinking to myself, during lockdown, that I'm going to be on 'Love Island.' I thought, 'I'm going to find the man, and the only way I'm going to find a man is through something like Love Island.'"
New details about season 8 of Love Island (UK)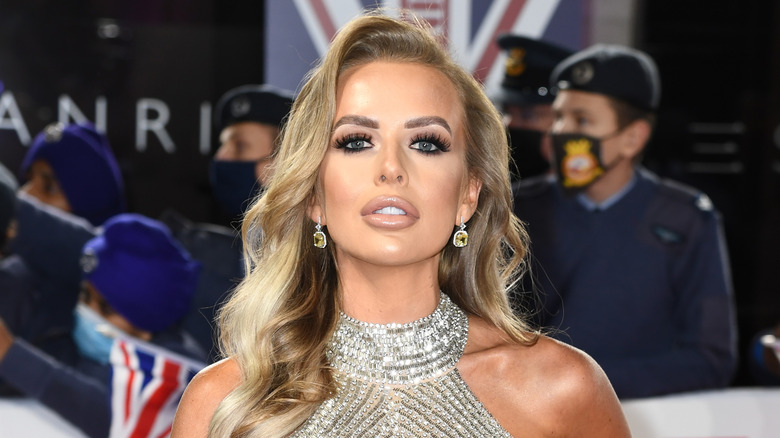 Gareth Cattermole/Getty Images
Traditionally, "Love Island" is filmed on the Balearic Island of Majorca, per iNews. It's located in Sant Llorenç des Cardassar, a very rural part of the island. Fans last saw the villa in 2019, then experienced a long lapse in the show after COVID-19 and the tragic death of host Caroline Flack, via CNN.
The setting came back in 2021 for season 7. As such, many fans predict that Season 8 will be filmed in the same location. Filming in one location makes sense, as many countries are still enforcing COVID-19 restrictions.
In addition, fans should expect many other aspects of the show to remain the same. They will likely still get to vote for their favorite contestants, giving them a little say in who will be left with the big cash prize. Rules on set will still be strict, including an alcohol limit for all contestants, monitored food intake, and a smoking ban, according to Closer. To find out more than that, however, we'll have to wait until the showrunners decide to reveal more information firsthand.