What Susan Boyle Did Before She Became A Viral Sensation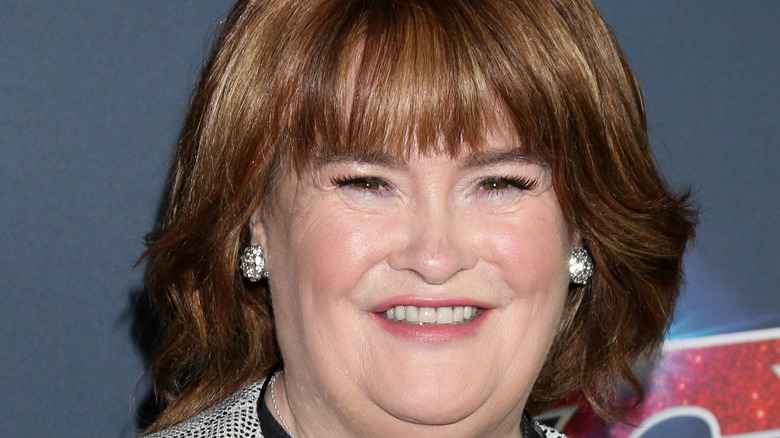 Kathy Hutchins/Shutterstock
Susan Boyle became a household name after singing "I Dreamed a Dream" on the "Britain's Got Talent" stage in 2009. Remember her first audition? She was a firecracker from the start. 
But Boyle's path to stardom was filled with curves and roundabouts that almost kept the performer from sharing her talents with the world. The star who announced she was diagnosed with autism in 2013 proved to anyone who ever doubted her that she was what she's always known herself to be: a singer (via the Daily Mail). 
"Singing is always something I have done. It has been in my blood since I was 12 and took part in school productions and shows," she told The Guardian. 
Boyle's path to success is much like fellow superstars Kate Winslet, Oprah, and Meryl Streep, who were told they'd never make it in the field of their choice, per Woman's World. Obviously, their doubters were completely wrong as each celebrity has gone on to lead talk shows, land lead roles, and become industry icons. 
Let's take a look at what Susan Boyle did before she became a viral sensation. 
Susan Boyle was unemployed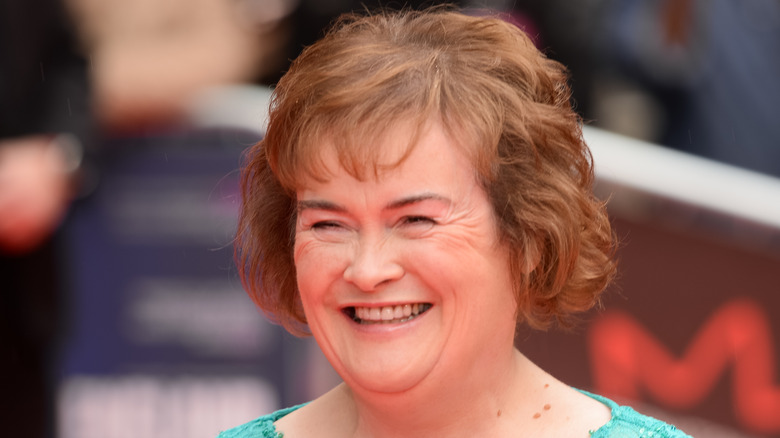 Roberto Ricciuti/Getty Images
Before Susan Boyle shocked viewers worldwide, she was volunteering at a church in Scotland as she was an unemployed charity worker at the time, according to Metro.
The Scottish native was also trying her best to break into singing but was not having any success. While she knew that she wanted to be a singer, even attending Edinburgh Acting School and auditioning for Britain's popular "My Kind Of People" as an amateur singer, Boyle was continuously hitting roadblocks (via The Guardian). According to Good Housekeeping, the cat lover took a break from singing to care for her mother, who passed away in 2007, but opted to follow her passion soon after.
Luckily Boyle decided to take a chance on herself once more and audition for "Britain's Got Talent" after being inspired by past contestant Paul Potts, according to the outlet. This was a decision that would ultimately change her life.
After she became a viral sensation on the show singing "I Dreamed a Dream" from Les Miserables, Boyle went on to sell more than 25 million records and receive two Grammy nominations, according to her website. Not to mention that her backstory and ability to overcome diversity have made her a person people admire.
These days Boyle is living her dream and inspiring others to go after theirs.