Kate Middleton Just Rocked A Royal Blue Dress With A Surprising Recycled Twist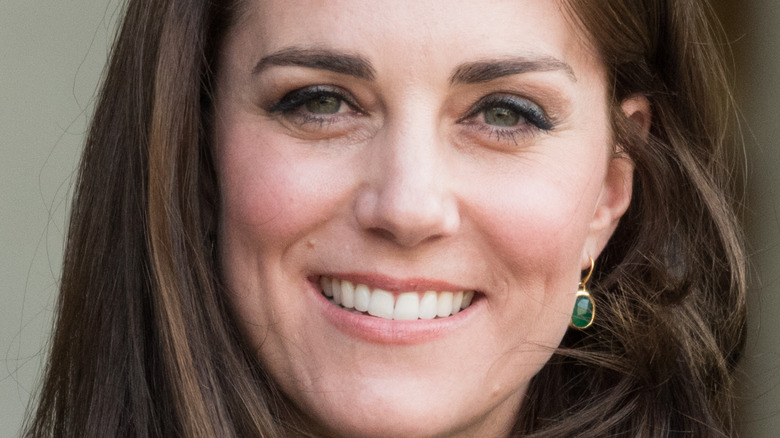 Frederic Legrand - COMEO/Shutterstock
The 2021 COP26 summit is well underway in Glasgow, Scotland, with world leaders convening to find ways to combat climate change and its impending devastations to our planet. According to The New York Times, strong promises from world leaders such as ending deforestation completely by 2030 have been made, and Jeff Bezos has sworn his commitment to the planet after frequent criticism for Amazon and Blue Origin's contributions to climate change. Other promises include nations working together to curb methane emissions and U.S. President Joe Biden offering $3 billion to help the world fight the climate crisis.
COP26 has unified the world in a powerful way. Some of its attendees include Joe Biden, U.K. Prime Minister Boris Johnson, Prince Charles, Scotland's Nicola Sturgeon, Canada's Justin Trudeau, India's Narendra Modi, climate activist Greta Thunberg, and many, many more (via National World). Among the attendees, too, are Prince William and Kate Middleton, who are fierce climate activists in their own right.
All eyes are on the British royal family at the summit. William established the Earthshot Prize, which may change history forever, and Charles delivered strong words on the climate at the summit. People want to see the royal family commit to the greater good for the world, and this is the first step. Still, what captured people's attention most may have been Middleton's outfit, not Charles' message or William's Earthshot Prize.
This is how Kate Middleton is leading by example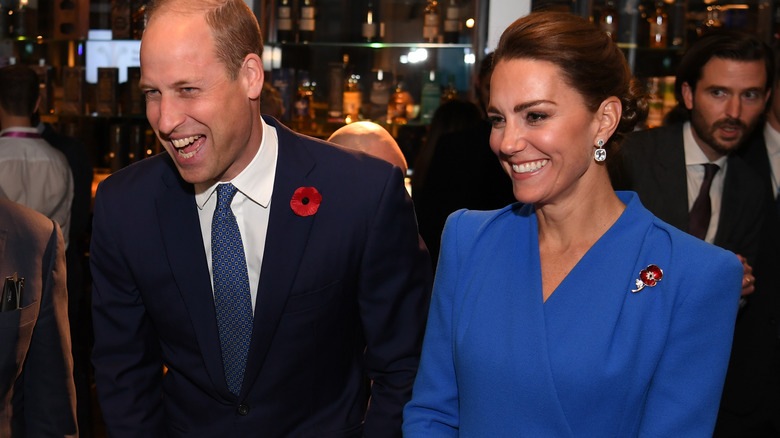 Pool/Getty Images
Over the last few years especially, Kate Middleton has completely stepped up her royal game. She's become a force to be reckoned with who takes her duties seriously, hence her participation alongside Prince William at the COP26 summit. Like Queen Elizabeth, Middleton likes to make statements with her fashion choices, too, which she delivered once more at the summit.
According to People, Middleton stunned the world on Monday evening when she stepped out on the town in a gorgeous cobalt blue dress. She and William both wore full blue looks, representing their royal status, to a reception where the power couple hosted the winners and finalists of William's first Earthshot Prize and members of the Sustainable Markets Initiative.
Middleton's royal blue dress comes from the London boutique Eponine, and her earrings are from Kiki McDonagh. The best part of her outfit? Eponine uses recycled materials and locally sourced wool to create its garments (via Vogue). Her heels and earrings are also ones she's owned for several years, choosing to reuse rather than purchase new ones for the summit as some celebrities might. According to Vogue, these blue earrings have graced her wardrobe since 2017 and her heels since 2016.
So, do you appreciate that Middleton's attempting to lead by example?