Why Meghan Markle's Involvement In This Political Issue Has Twitter Divided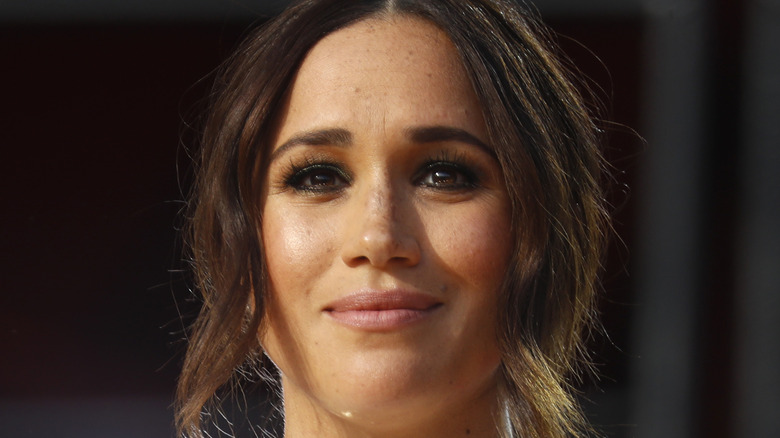 John Lamparski/Getty Images
Meghan Markle's involvement in the fight for paid family leave has left Twitter divided. Per The Daily Beast, the Duchess of Sussex reportedly spoke with Senator Kirsten Gillibrand over the phone to discuss how she could become more involved with the issue. According to a Buzzfeed reporter, a spokesperson for Markle later confirmed that the conversation with Gillibrand about paid family leave had indeed taken place. 
Paid family leave is a major part of President Joe Biden's social safety net bill. However, the matter has been debated at length in Congress, leaving some advocates of paid family leave, including Gillibrand, concerned about the outcome of the bill.
The Duchess' phone call with Gillibrand took place shortly after the publication of an open letter shared by Markle, which she penned in support of the policy and called for paid family leave to be a "national right."
"I'm writing to you at this deeply important time — as a mom — to advocate for paid leave," the Duchess wrote, adding, "The working mom or parent is facing the conflict of being present or being paid. The sacrifice of either comes at a great cost."
Social media had a lot to say about Meghan Markle's involvement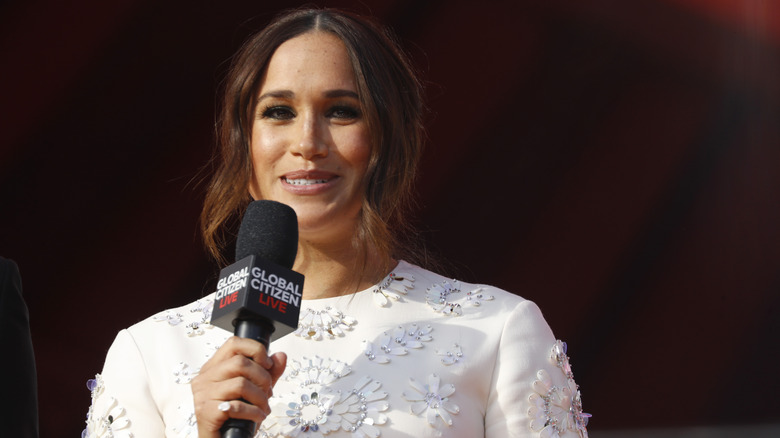 John Lamparski/Getty Images
In the open letter published on October 20, Markle also pointed out that "many other countries have robust programs that give months of time for both parents (birth or adoptive) to be home with their child." She added, "The United States, in stark contrast, does not federally guarantee any person a single day of paid leave."
However, Markle's involvement in the issue has split opinions on social media. 
Referring to the Duchess' recent phone call with Gillibrand, during which she urged the Senator to keep fighting in support of the policy, one Twitter user referred to the interaction as a "pointless" exercise. "Telling people who have already voted in favour of the bill to 'keep fighting' isn't going to make a blind bit of difference unless they get everyone in their party on board or they have a bigger majority," they added. 
Meanwhile, others questioned Markle's intentions behind voicing her support for paid family leave. "She is jumping on a bandwagon that has already left the station. Which means she it doing it for publicity," one detractor commented. 
However, many were quick to praise her efforts to support this particular cause. "So proud that Meghan is continuing to use her platform to help pass much needed legislation that will help working families," one Twitter user commented, while another supporter said it is "a beautiful thing" to see Markle "advocate for her staff and others to get paid leave."