The Famous Musician You Didn't Know William Shatner Was Related To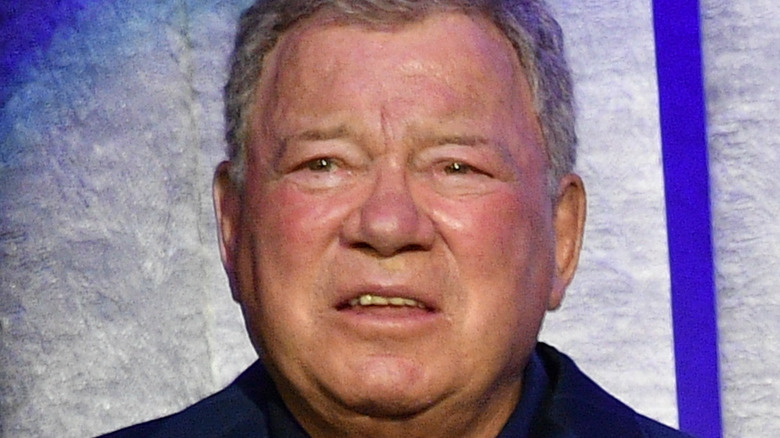 Allen Berezovsky/Getty Images
William Shatner has been thrilling television audiences in a big way since 1966, when his years in Hollywood finally paid off and the Canadian-born actor was cast as the lead role in a new science-fiction program, called simply "Star Trek." Over the ensuing decades, Shatner took Captain Kirk and the "Star Trek" franchise and made a career out of it, appearing in several feature films based on the original series (via Biography).
Even when Shatner managed to create a new primetime character known as TJ Hooker on the cop show of the same name, the Captain Kirk identity followed him everywhere — including actual space, when a 90-year-old Shatner took a trip in October 2021 on Jeff Bezos' Blue Origin in what has become known as the billionaire space race (via NPR). 
With Shatner being world-famous for more than half of his life, it feels like we know everything about the actor. But many people don't know that he is related to this famed late musician.
William Shatner had a musical cousin he barely knew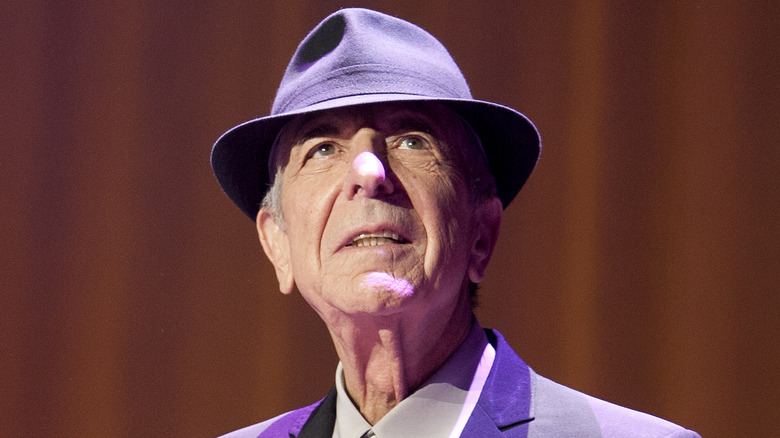 Mike Lawrie/Getty Images
Apparently, William Shatner's family produced not one but two famous artists. Shatner, of course, is the actor, and his distant cousin, Leonard Cohen, was the legendary musician — as well as a writer and a poet — thanks to sharing a set of great-great-great-grandparents on Shatner's mother's side. According to the Eighties Kids, the two even attended Montreal's University of McGill at the same time, although it's unclear whether the two young men ever even crossed paths during their college years.
Known the world over for his 1980s composition "Hallelujah" and the Canadian hit "I'm Your Man," Cohen sadly passed away on Nov. 7, 2016, at the age of 82 after suffering injuries from a fall, according to Biography. His signature song, the haunting "Hallelujah," was featured in the cold open of "Saturday Night Live" six days after he died. Kate McKinnon played it on the piano and sang the lyrics as her Hillary Clinton character the weekend after Clinton shockingly lost the presidential election to Donald Trump (via IndieWire). 
Sadly, distant cousins Cohen and Shatner never became friends before the musician passed (via Eighties Kids).