How Jennifer Aniston Really Found Out About Those David Schwimmer Dating Rumors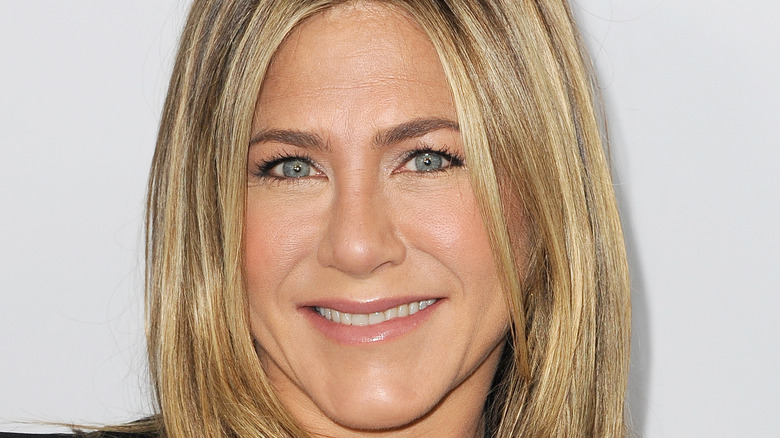 Tinseltown/Shutterstock
Ross and Rachel. Rachel and Ross. Those two "Friends" names went together interchangeably for the better part of a decade and beyond as one of the most popular sitcom pairs of all time — with one of the most iconic lines that would come up any time they needed to explain where their relationship went wrong. "We were on a break," Ross would exclaim to a frustrated Rachel. 
In real life, actors Jennifer Aniston and David Schwimmer admitted something fans never knew in May 2021 on HBO Max's "Friends Reunion" — that they had feelings for each other in real life, too.
"The first season I had a major crush on Jen," Schwimmer said (via E! Online). And Aniston replied: "It was reciprocated." Schwimmer went on to further explain things. "At some point, we were both crushing hard on each other, but it was like two ships passing because one of us was always in a relationship, and we never crossed that boundary," he said. "We respected that."
Rumors started flying that Jennifer Aniston and David Schwimmer made it official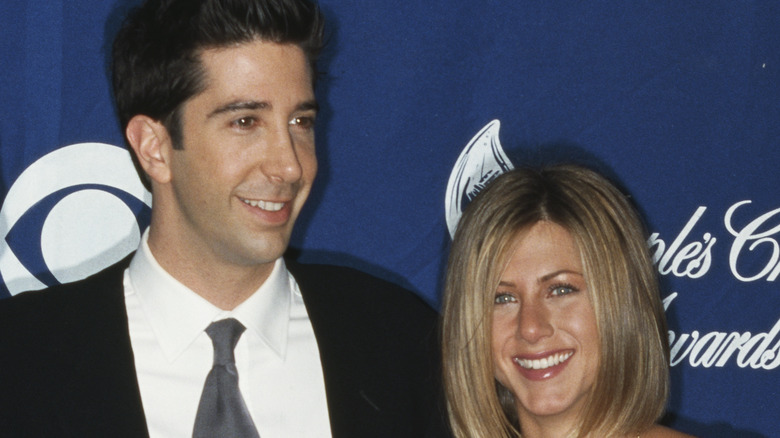 Michael Ochs Archives/Getty Images
Not long after the "Friends Reunion" premiered, many people thought that Jennifer Aniston and David Schwimmer finally did cross that boundary from friends and colleagues into romantic partners after more than a quarter-century. Online rumors sprang up in 2021 that the two finally gave in to the feelings they had all those years ago in the 1990s.
This definitely came as a shock to Jennifer Aniston. In an interview with Marie Claire Australia, Aniston, who now stars on the Apple TV+ series "The Morning Show," admitted how she learned about the rumors. 
"That's really funny," she said. "I was just saying, 'I hadn't heard a word of this.' Honestly. I was getting a couple of texts from people saying, 'I thought you were on a break, LOL.' And I kept saying, 'What are you talking about?' And then I went online to see what was happening and I was like, 'That is the funniest rumor that I never heard that got shot down in the quickest amount of time.'"
Perhaps the little confession on the "Friends Reunion" got old Ross and Rachel fans from yesteryear thinking it was finally time, and they tried to will a romance into existence where there was none. But it was nice to dream that Rachel and Ross finally got their happy ending on screen — and off screen, too.