The Truth About Boyz II Men's Wanya Morris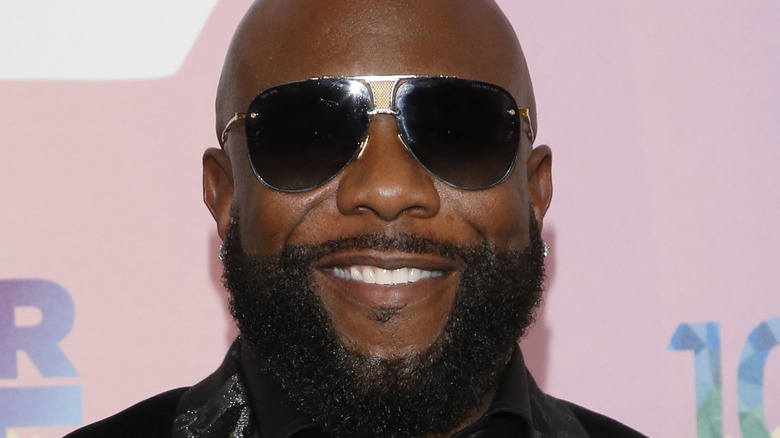 Gabe Ginsberg/Getty Images
In the late 1980s, Wanya Morris joined three others to form the popular R&B group Boyz II Men. At that point, Morris was a Northern Philadelphia resident attending the famous Philadelphia High School for Creative and Performing Arts. With a little help from his high school friends Nathan Morris and Shawn Stockman (as well as several other members, including Michael McCary, who have come and gone since the late 1980s), Morris quickly became an international superstar — not only as a member of the incredibly successful group but also as a "Dancing With the Stars" contestant and solo artist, per Philadelphia Magazine.
Boyz II Men has remained a fairly busy musical act over the past few years, performing a residency at the Mirage in Las Vegas, touring with New Kids on the Block, and appearing in television shows like "Black-ish" and "The Bachelorette" (via Philadelphia Magazine). Now, Morris lives with his wife, Amber Reyes-Morris, and his six children that he shares with ex-wife Traci Nash, according to The Sun. Four of his sons (who are all named Wanya, after their father) formed a group called WanMore and competed on Nickelodeon's singing competition series "America's Most Musical Family" in 2019, per Heavy.
Career basics aside, Morris has also managed to remain in the headlines due to various scandals he's been involved in throughout the years.
Wanya Morris was accused of having a relationship with Brandy when she was a minor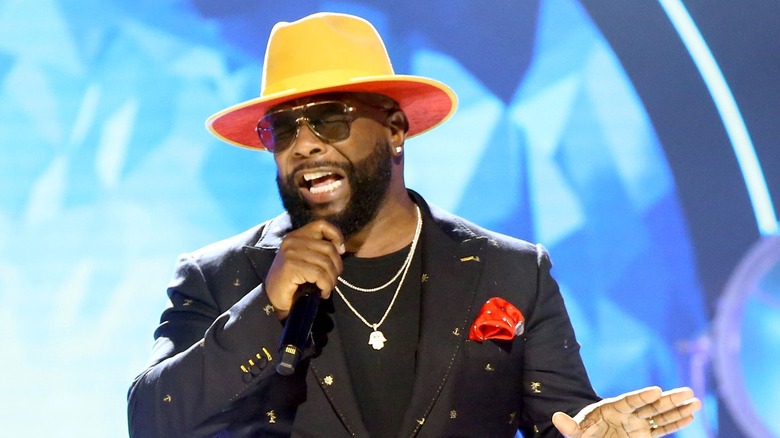 Terry Wyatt/Getty Images
Back in the early 1990s, singer Brandy Norwood became Wanya Morris' protege. According to Madame Noire, Morris explained on Instagram Live that he even helped Brandy make the appropriate connections to land her roles on the sitcoms "Thea" and "Moesha." At the time of their meeting, Brandy was a minor. As the pair began to spend more time together, Brandy realized that she was in love with her mentor. 
"One day I got the courage to tell Wanya how I felt," Brandy said during a 2012 VH1 Behind The Music special, per Showbiz CheatSheet. "I just told him that I loved him and thanked him for making me feel the way I feel because I had never felt that way before. He was just like, 'Wow.' The relationship took a transition, and we became a couple. I was on a high. It was love. It was real love."
Many believed that Morris and Brandy had begun their romance when Brandy was still underage, but they've both come forward in the past few years to debunk this myth, stating that they waited until Brandy was 18 years old. "Once she turned of age, we had been hanging around each other so much that there came to be some sort of connection," Morris said during an Instagram Live (via Showbiz CheatSheet). "An intimate connection. We actually fell in love." The two have since gone their separate ways.