How Pippa Middleton Stays Healthy As A Busy Mom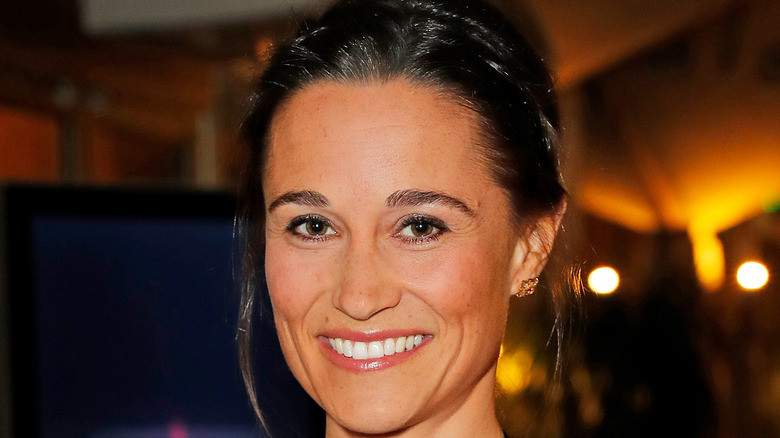 David M. Benett/Getty Images
Pippa Middleton is primarily known for being the Duchess of Cambridge's younger sister, but over the years she has become a style icon and popular public figure in her own right. From her Waitrose fitness blog to the catalogs of her impeccable fashion sense, people often look to Middleton for lifestyle inspiration (via Town and Country). Considering the fact that Middleton always looks gorgeous — from her perfectly set hair to her toned physique — we're all for taking pointers on how to emulate these practices ourselves.
The 38-year-old socialite often discusses the importance of living a healthy lifestyle, which is something she has maintained throughout her two pregnancies and the transition into her new mom schedule as well. Middleton has always been open about her diet and exercise routine, and she recently shed some additional light on her favorite tips and tricks for staying slim as a busy mom-on-the-go.
From eating the same breakfast foods every day to exercising on a consistent basis, Middleton stays healthy by implementing these key routines.
Pippa Middleton stays healthy as a busy mom by maintaining these practices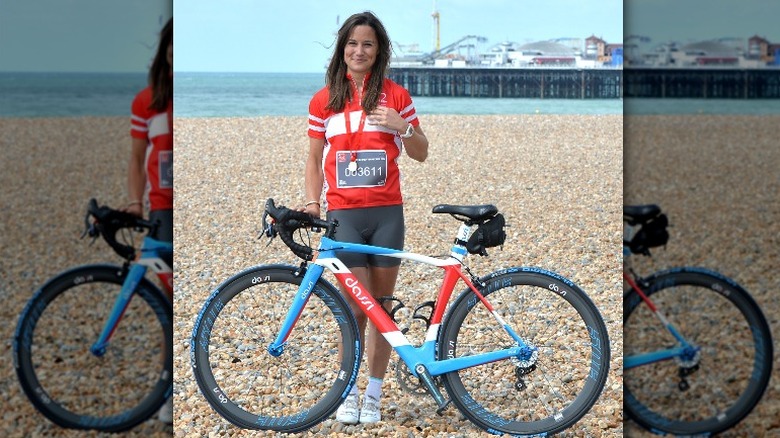 Anthony Harvey/Getty Images
Pippa Middleton is frequently asked about her diet and exercise routine during interviews. In September, Middleton explained to Express that eating the same few things for breakfast every day helps her stay on track with her healthy habits. She said she "can't start the day properly" until she's had breakfast, which typically consists of either eggs or porridge.
Middleton prefers to eat her eggs boiled with a side of rye toast and avocado, and she likes to eat her porridge with raw fruit, nuts, and seeds sprinkled on top. She has also spoken of her fondness for Bircher muesli, which can be prepared in bulk and portioned out for breakfasts throughout the week. In the past, Middleton has said, "I try to eat whole-grain, energy-fueled carbohydrates and three meals a day," and believes this is the best way to approach a clean-eating lifestyle (via Marie Claire UK).
In addition to incorporating healthy food into her diet, Middleton keeps a strict exercise routine, even with the added busyness of being a new mom. Speaking with Hoka One One (via Cosmopolitan), she said that she enjoys running outdoors, ultra-distance road cycling, and pilates, the latter of which she continued safely into her pregnancies. Even though Middleton would prefer to run through the countryside, she told the publication at the time that, "My running has been more after babies and toddlers than crossing finish lines, which I'm fine with — for now!"
She seems to be making the most of her fitness journey!