The Former President That Almost Competed On DWTS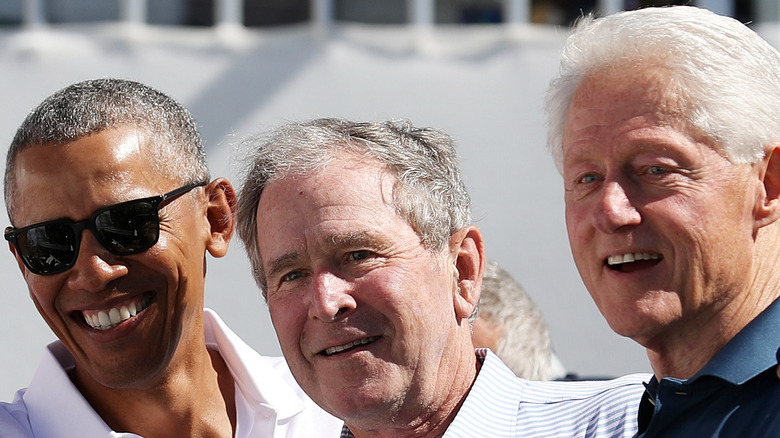 Rob Carr/Getty Images
"Dancing With the Stars" has been on the air for a whopping 30 seasons so far, first premiering on ABC in the summer of 2005, per IMDb. Seeing as the long-running dance competition show has been consistently churning out new seasons at least twice a year for the past decade and a half, it shouldn't come as a surprise that a ton of celebrities have been asked to appear on the show. From reality stars and A-list celebs to famous fitness instructors and Olympians, pretty much anyone in the public eye has a shot to be asked to compete on the show.
"You know it worked with Shawn Johnson [East], it worked with Misty May[-Treanor], it worked with Evan Lysacek and that is our show — that's America," casting director Deena Katz told ABC News in 2016. "I've talked to a lot of Olympians but, unfortunately for them, I can't really lock someone in so it's kind of like putting that call out and then they're all just waiting. And yet, they're a little busy right now, too. So it's this thing of, 'Okay, I've talked to you, you guys are great, now let's wait and see what happens.'"
This former president was asked to compete on Dancing With the Stars in 2011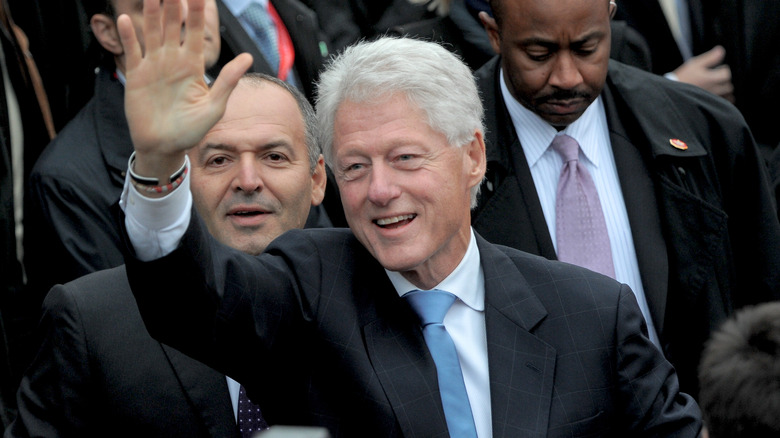 Oleg Batrak/Shutterstock
Celebs and athletes aren't the only ones who've been asked to compete on "Dancing With the Stars." In fact, there have been a handful of politicians who've competed on "DWTS," like Donald Trump's former White House Press Secretary Sean Spicer and former Texas governor Rick Perry, as well as Fox News hosts Tucker Carlson and Geraldo Rivera (via Talent Recap). Additionally, one former President was asked to compete on the show in 2011, and he ultimately turned down the offer. "You know, I ask Bill Clinton every time," casting director Deena Katz revealed to ABC News.
While appearing on an episode of Rachael Ray's talk show in 2011, Clinton spilled all the details about being asked to compete on the show. "[I] told them I didn't have the time to train for it. You know you actually go out there and you train, you really work at it," he told the Food Network star (via ABC News). "So I had to pass. But I think it's a hoot."
"I have a 92-year-old mother-in-law who watches it religiously," the former President continued, referring to wife Hillary's mom, Dorothy Rodham. "She thinks I would be really cool if I made it, but I had to pass. Just last night, Hillary said to me 'You know, when I'm not secretary of state anymore, we should go take dancing lessons. So we'll start with the tango."