The Heartbreaking Death Of Ree Drummond's Brother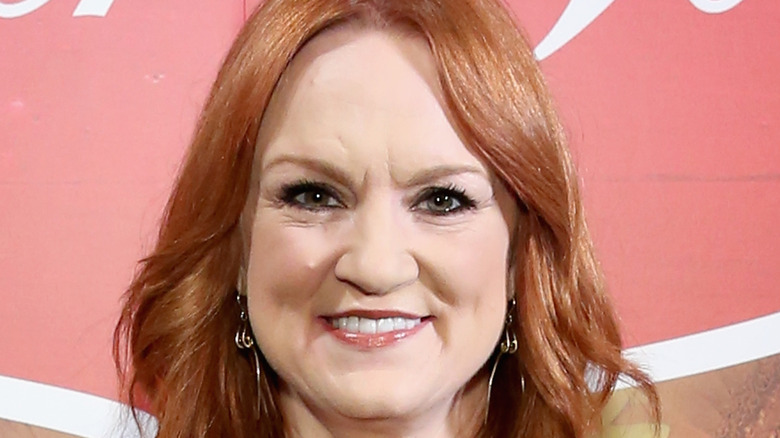 Monica Schipper/Getty Images
We may receive a commission on purchases made from links.
Author and blogger Ree Drummond is mourning the death of her older brother Michael Smith who died at the age of 54, according to People. A cause of death has not been released.
Known as "The Pioneer Woman," Drummond confirmed the news of her brother's passing in a Facebook post. "It isn't possible to sum up the life of someone as perfectly wonderful as my brother Michael, so right now I won't try. He was seventeen months older than me, my first friend and buddy, and I'm so grateful for over 50 years of photos and memories. Please pray for my parents, whose devotion to Mike was boundless, and who will feel this loss most acutely. Michael Smith, you were everything."
The Food Network star known for her cookbooks and blog posts introduced fans to Smith in a 2013 episode of her show, according to ET. In that episode, Smith gained the moniker "Cowboy Mike" as he helped his brother-in-law, Ladd, tend the cattle while Drummond cooks her older brother's beloved breakfast meal: eggbert sunrisers and orange mini muffins (per Food Network).
Smith, who had" developmental disabilities," was often by Drummond's side. At her 2011 "The Pioneer Woman: Black Heels to Tractor Wheels" book signing, "Mikey" proved his sister isn't the only one with stories to tell as he opened the signing by spilling a little tea on Drummond. According to Tulsa World, the self declared "ladies man" said, "I got stories on my sister. When I was a little kid, she would come in my room when I was asleep and put lipstick on me and that was not funny."
Ree Drummond's brother was a community icon
Longtime friend Dan Dalton told News Channel 8 that Smith, an ambulance aficionado, was the "icon of Bartlesville" thanks to his ability to befriend everyone he met and his dedication to the local sports teams. "God has been very good to my favorite buddy. I know he is making lots of new friends in heaven," he shared on Facebook.
Bartlesville Professional Firefighters Local 200 also shared memories of Smith and a photo of the time he cooked for the station. "He called us twice a day every day to just check in. He was one of a kind" (via Facebook).
Smith's sister Betsy Smith shared a sweet photo of Michael on her Instagram page with the caption, "He was one of a kind, and he will be missed by so many people who loved him. I'm very thankful for his life, the connections he made and his caring, fun and independent spirit. Love you forever, Mikey."
It's clear that Smith was beloved by his family, siblings, the public, friends, and the Bartlesville, Oklahoma community.