Could Donald Trump Be Facing More Legal Trouble In New York?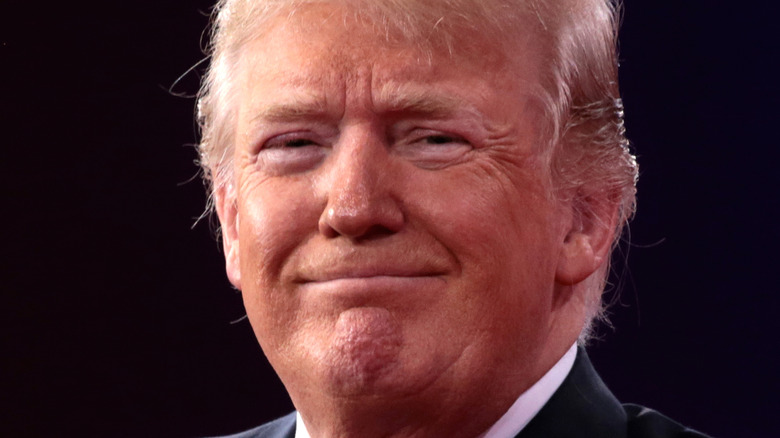 NumenaStudios/Shutterstock
In case you were wondering whether New York prosecutors were done looking into former president Donald Trump's affairs, it appears they were only just beginning, because multiple media reports say they've now created a second grand jury to determine whether new criminal charges should be filed against the Trump Organization. While the first grand jury eventually wrapped up their work by the filing of 15 counts of indictments against Trump's family firm and against CFO Allen Weisselberg for tax evasion, this one is meant to be looking specifically at how the Trump company determined the value of its assets (via Business Insider). 
The Washington Post quoted an unnamed source who said people working for Manhattan District Attorney Cyrus Vance and New York Attorney General Letitia James have been asking about the initiation fees Trump golf courses were asking new members to pay, and Trump's role in deciding what those fees might be. The fees were seen to be important, because Trump himself said he considered them to be a barometer of how well his golf courses were doing. 
The Trumps are crying foul over the investigations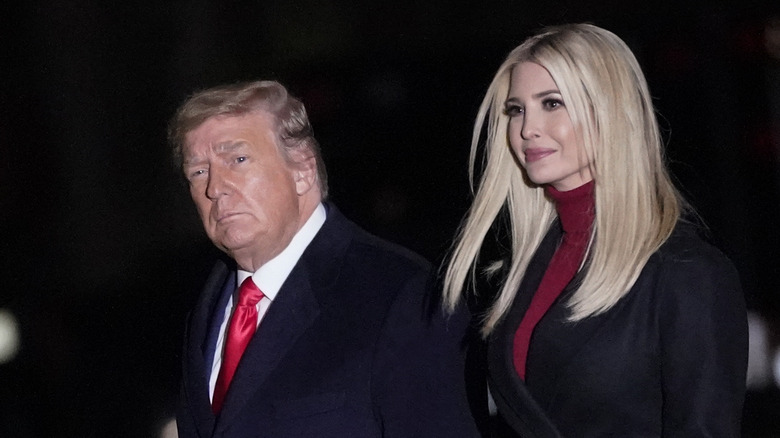 Drew Angerer/Getty Images
Both Cyrus Vance and Letitia James have said in the past that they are looking into accusations that the Trump Organization did not come clean on the value of its assets. Banks, insurance companies, and tax officials were all said to have been given different amounts, so that the company could either get better loan rates, or more favorable tax bills. James is especially interested in three properties: a golf course in Los Angeles, an office building in Manhattan, and an estate called Seven Springs, located outside the city of New York (via The Washington Post). 
It's no secret that Donald Trump and his children see the investigations as a series of politically motivated witch hunts. Eric Trump has gone on the record with The Post saying, "This type of targeting and harassment violates every ethical guideline of a prosecutor. It's wrong."
But others, like Donald's former personal attorney, Michael Cohen, sees things a bit differently. "It was my experience that Mr. Trump inflated his total assets when it served his purposes, such as trying to be listed among the wealthiest people in Forbes, and deflated his assets to reduce his real estate taxes," Cohen said in a testimony before Congress. He also said Donald had been known to inflate the value of his assets to get a loan. For instance, the former president's net worth rose from $4.2 to $8.7 billion between 2011 to 2013, thanks to the addition of a line item declaring Donald's brand value (via CNN).