Kylie Jenner Defends Travis Scott After Astroworld Tragedy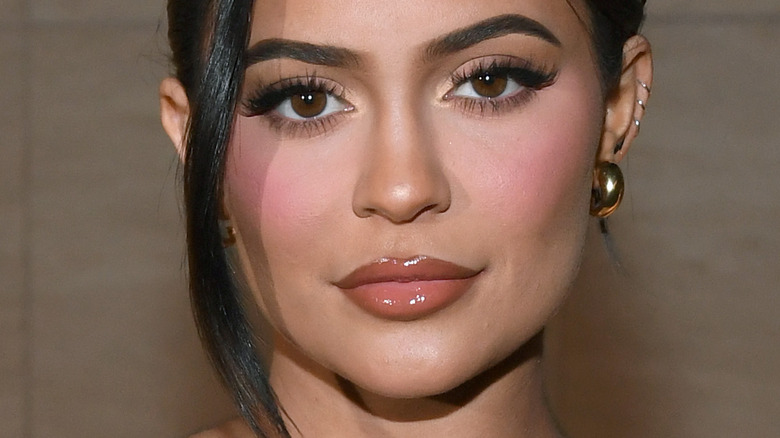 Kevin Mazur/Getty Images
On November 5, a crowd of around 50,000 people surged toward the stage when rapper Travis Scott began performing at the Astroworld music festival in Houston. The surge caused a crushing stampede that resulted in eight deaths, with dozens more injured. According to CNN, a video from the event shows Scott walking around the stage in confusion as an ambulance drives into the large crowd. One fan who was at the festival in Houston's outdoor NRG Park told CNN that "all hell broke loose" once Scott began performing and thousands of people crushed each other to get as close as they could to the stage.
To make matters even worse, authorities are also investigating reports of needle attacks taking place during the festival. According to Deadline, at least one person was stuck with a needle at the concert, which led to an overdose. Other concertgoers had to be treated with the anti-drug overdose medicine Narcan.
On November 6, Scott released a statement in an Instagram video. The rapper spoke about his love for his fans and how he is helping them through this difficult situation. "I'm honestly just devastated," Scott said in the video (via Deadline). "We're actually working right now to identify the families so we can help assist them through this tough time." Kylie Jenner also issued a statement about the concert on November 7.
Kylie Jenner defended her boyfriend's actions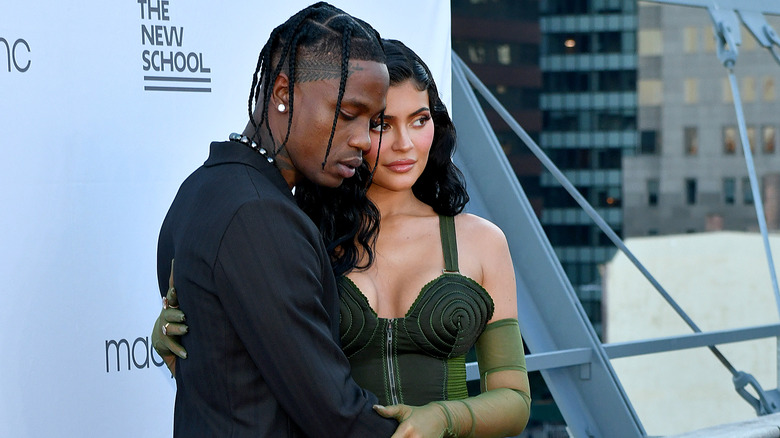 Craig Barritt/Getty Images
A scroll through the comments section of Travis Scott's Instagram statement suggests that some fans believe he didn't take the presence of an ambulance seriously at the November 5 Astroworld concert. But in a statement released in an Instagram Story, Scott's girlfriend, Kylie Jenner, defended his actions during the concert.
"Travis and I are broken and devastated," Jenner wrote in the statement. "My thoughts and prayers are with all who lost their lives, were injured or affected in anyway by yesterday's events. And also for Travis who I know cares deeply for his fans and the Houston community. I want to make it clear we weren't aware of any fatalities until the news came out after the show and in no world would have continued filming or performing. I am sending my deepest condolences to all the families during this difficult time and will be praying for the healing of everyone who has been impacted."
Jenner, who is pregnant with her and Scott's second child, attended the Astroworld festival with their 3-year-old daughter, Stormi, as well as her sister Kendall Jenner, per Insider. "Everyone is shocked and upset," an inside source told People. "Kylie and Kendall were in the audience, but they are not injured."