Why A Royal Expert Thinks Camilla Should Not Be Called Queen If Charles Is King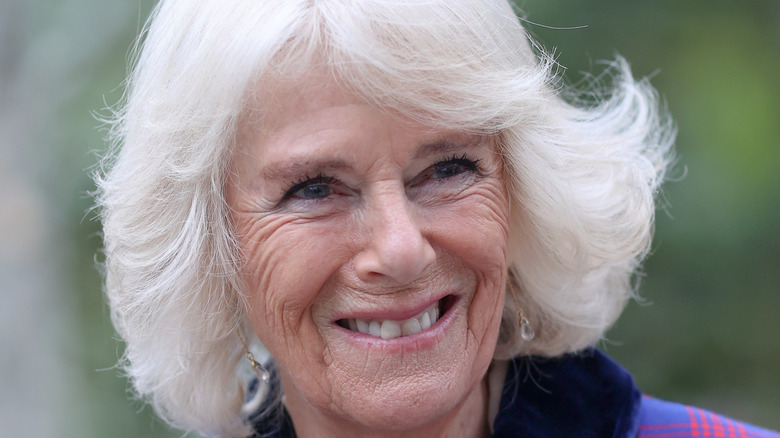 Chris Jackson/Getty Images
After Queen Elizabeth II's death, her oldest son Prince Charles will become King. Queen Elizabeth, the longest-reigning British monarch, is 95 years old, and her mother lived to be 101. At the age of 72, Charles holds the record for the longest wait by an heir apparent, and he will be the oldest monarch to take the throne in British history (via Reader's Digest). When he does take the crown, does this mean that his wife, Camilla Parker Bowles, will become queen? One royal expert is warning against this.
Prince Charles and Camilla started up a relationship in the 1970s. The couple married other people, then had an affair with one another in the '80s, when Charles was married to Princess Diana. When they eventually tied the knot in 2005, a statement was released, saying that, when Charles became king, Camilla would be a Princess Consort. There are reports, though, that say her new title at that time would be Queen (via Express).
'It just seems insensitive,' royal expert says, on the topic of Camilla taking the title of queen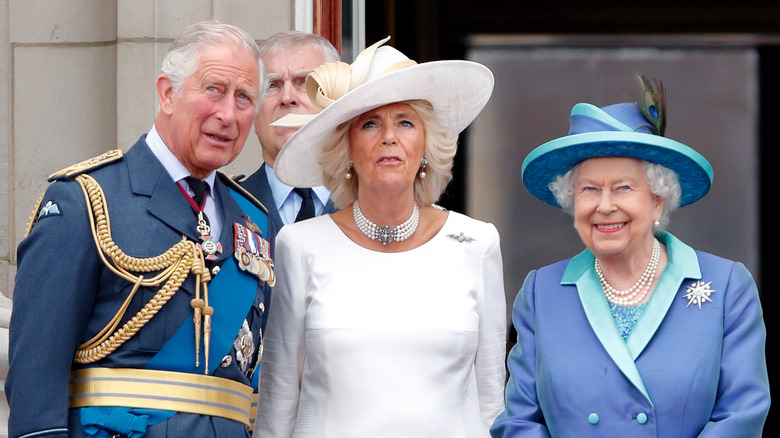 Max Mumby/indigo/Getty Images
"The problem is calling her the Queen immediately after the present Queen's reign has ended would be awkward I think," royal expert Ian Lloyd told Express. "I think that previous Queen Consorts have felt the same, if you succeed immediately after the death of a Queen. It just seems insensitive."
Lloyd does have a suggestion for how Camilla should handle the future situation.
"Firstly, I would wait for a suitable gap to put the announcement, say, from the moment of the coronation, which would be approximately a year after Charles succeeds to the throne, that then she would be known as Her Majesty the Queen. Secondly, I think it would be very useful for the present Queen to issue a statement saying that she values the work that Camilla has done and that she hopes that she would succeed her as Queen. Not an order or instruction, nothing formal, but a suggestion to put it out there so that it's set up ready."