Jill Biden Reveals Her Favorite Spot To Enjoy The Fall Season At The White House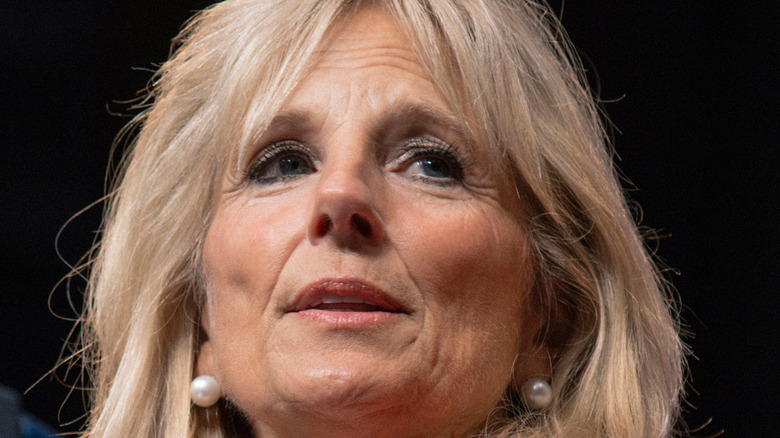 Spike Johnson/Shutterstock
With fall in full swing in Washington, D.C., bringing out vibrant colors all over the city and on the immaculate and historical White House grounds, First Lady Jill Biden has been settling into living in D.C. again after spending eight years there as second lady from 2009-2017. Four years back in home in Delaware brought her back to the nation's capital again when her husband, Joe Biden, was sworn in as president on January 20, 2021. However, this time she lives in the White House rather than the official vice presidential residence at the U.S. Naval Observatory (via Insider).
As the first lady has settled into her first fall as a White House resident, she has found that perfect outdoor place to relax and take a break while enjoying the crisp air, and even used the same spot earlier in 2021 for a private family celebration, according to CNN.
Jill Biden settles into White House life in a very special garden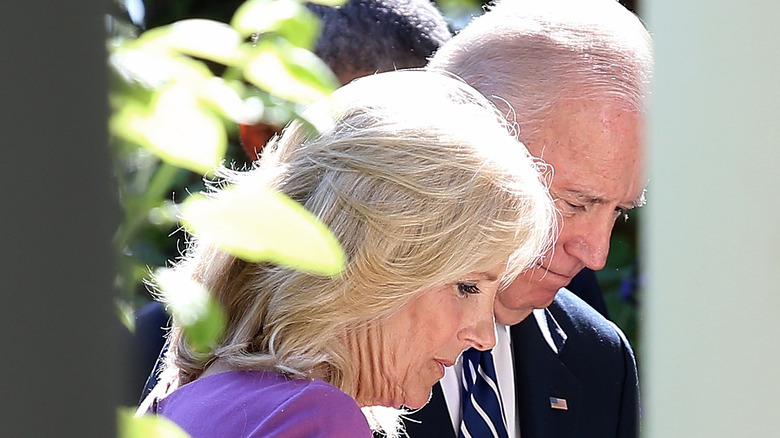 Win Mcnamee/Getty Images
On Thursday, November 4, 2021, First Lady Jill Biden attended an annual gala to celebrate 60 years of the White House Historical Association and told the crowd at which famed White House spot she finds comfort. "On these cool afternoons, I like to go to the Jackie Kennedy garden," she said, paying homage to Jacqueline Kennedy Onassis, who was first lady to President John F. Kennedy and one of the founders of the White House Historical Association (via CNN).
Throughout the history of the White House, a patch of land has been used for a garden, but it wasn't until 1913 when first lady Edith Wilson designated this land as a Rose Garden, which it was known as until 1962 when Kennedy renovated the area to be used as a formal reception space, which is how it became deeply associated with Jackie Kennedy, according to Town and Country.
The current first lady also admitted that she's finally feeling at home. "We're beginning to feel at home — like so many families before us," Biden said. "I think about all the women who came before me — and all the women and, yes, men who will take my place. I think about how we shape this American symbol — this museum, this home."