Amy From Addicted To Marriage Reveals The Hardest Part Of Shooting The Show - Exclusive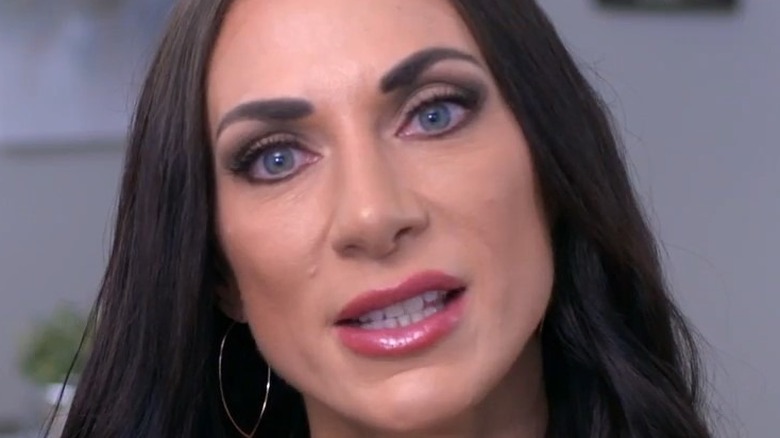 TLC
Who wouldn't want to be a reality star? Between the fame and all the adoring fans, it has to be quite the life to live. Yet, few stars discuss the difficult reality of actually shooting a show. When Amy signed up to star on "Addicted to Marriage," she had to open herself up to more than just her boyfriend, Geno. "But to the millions of people, I'm kind of laying it all out there," she told The List in an exclusive interview. And it wasn't easy for her, either.
Aside from displaying her everyday life to millions of viewers, Amy has had to share a secret with them, too. She has four ex-husbands, and it's a secret that took her years to even admit to her boyfriend, Geno. "It's not something that I'm always proud of, you know?" The reality star told us. "I didn't go into any of my marriages thinking I would get divorced."
In the end, that was definitely the most challenging part of shooting a reality show for Amy. But surprisingly, opening up to the world was her favorite part of the experience.
Sharing her story wasn't easy for Amy, but it was rewarding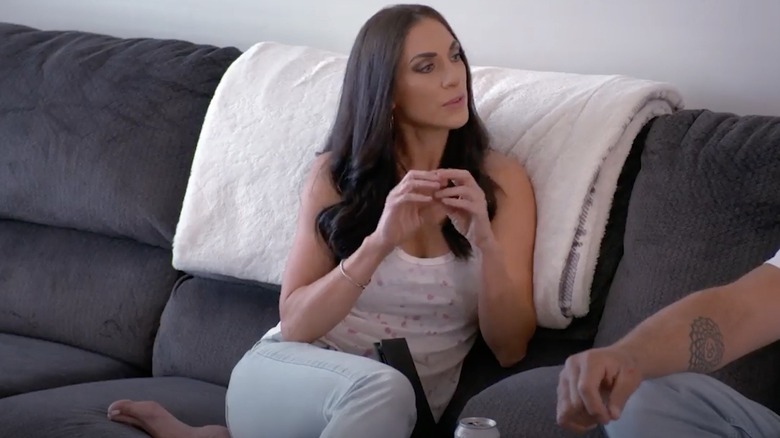 TLC
Living your everyday life is one thing, but having the world able to watch it on national television is a completely different experience. Yet, sharing her story of love and heartbreak was something that was important for Amy to do on "Addicted to Marriage." "It's just being vulnerable and putting yourself out there to show the world, you know, that you do make mistakes," she told us. And many people are able to relate. After all, she's certainly not the only person in the world who's been through a divorce.
Even with that being said, not many people are willing to be as open as Amy has been on the show. "I think that's something that's really hard for all of us to be," she said — herself included. 
However, becoming unguarded about her personal life is something that has helped Amy strengthen her self-confidence. Shooting the show "was fun actually," she gushed. "Being vulnerable, becoming stronger through the process" — that's something we'll be seeing more of each and every week on "Addicted to Marriage."
New episodes of "Addicted to Marriage" air every Tuesday night at 10 p.m. EST/PST on TLC.