Why Snoop Dogg Was Sued Over An Instagram Post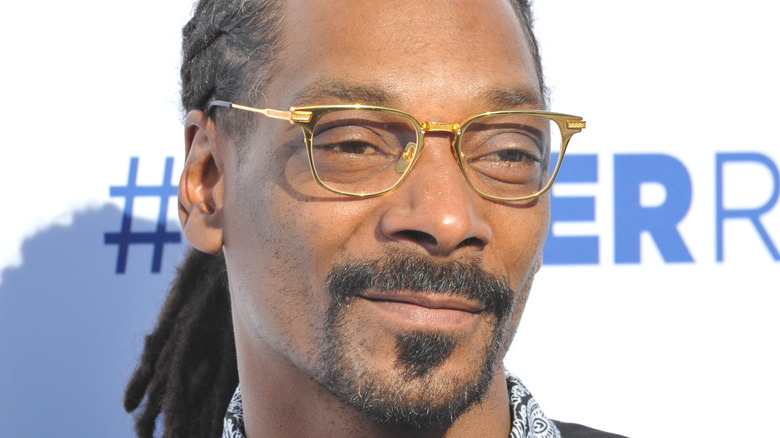 Jaguar PS/Shutterstock
Fans and lovers of '90s and early 2000s hip hop will know how much skin Snoop Dogg — whose real name is Calvin Broadus — had in the game. The rapper remains one of the more respected names even though he's no longer as active musically as he once was. Snoop, 50, has also had a number of scrapes with the law dating as far back as 1990 when he was found guilty and convicted of cocaine possession, per Biography. There was also that time when he was tried for murder and acquitted in 1996, the website adds.
During an Instagram Live interview with fellow rapper Fatman Scoop in 2020, the California native revealed that going through that murder trial influenced him and the content of the music he subsequently released. "On my second album, 'Tha Doggfather,' when I beat my murder case, I redirected my pen to write life because I felt like I had wrote death all up until that point," he said.
Who sued Snoop Dogg over an Instagram post and why?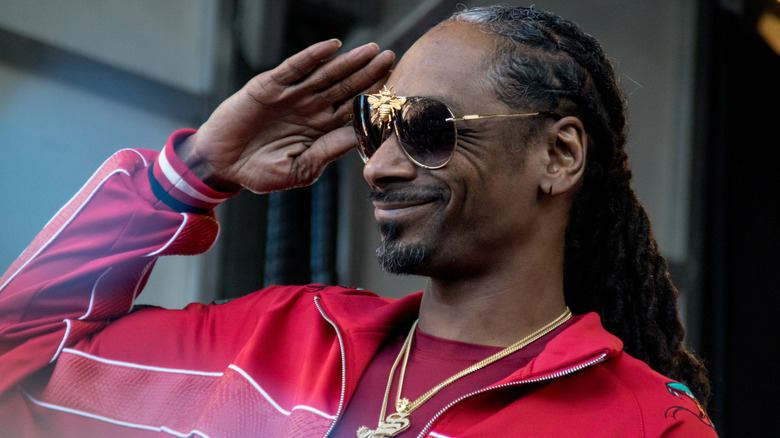 agwilson/Shutterstock
Even though he's no longer playing from the music height he was perched on back in the day, one thing that still seems constant is Snoop Dogg getting dragged to court.
This time around, the rapper, actor, and businessman is being sued for $150,000 by a company called Freedom News TV (FNTV), which claims that Snoop infringed on its copyright by posting an exact copy of one of its videos on his Instagram feed without obtaining permission to do so, per Radar Online. "Without permission or authorization from Plaintiff, Defendant volitionally selected, copied, stored and/or displayed Plaintiff's copyright protected video," claims FNTV.
In the said video, a man can be seen comically trying to scale the walls of the JP Chase Morgan Bank in New York, via Complex. Snoop Dogg has about 65 million followers on the Instagram account he posted the clip to, adding the caption: "Dummy of the week."
Radar Online reported the story in October after obtaining court documents that FNTV filed with a federal court in Los Angeles. The media company claims that the video, which was posted on the rapper's social media page since April 3 has caused it a huge financial loss because its business model is to license rights to photos and clips it shoots and records. By posting the video which went viral and has been seen over 4.5 million times, the company says Snoop Dogg has rendered the video valueless.
Interestingly, however, by the company's own admission in the court document, the clip only got registered for copyright on April 9 after an exact copy of it had been seen on Snoop's Instagram on April 3.