Prince Charles' Right Hand Man Officially Resigned. Here's What We Know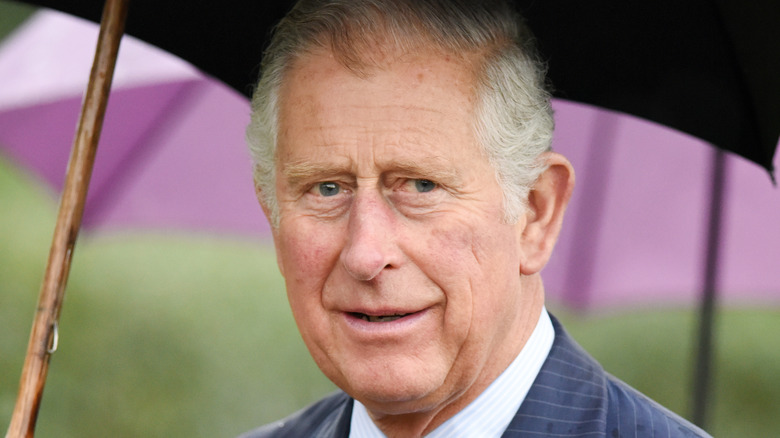 Bart Lenoir/Shutterstock
The Royal Family isn't unfamiliar with scandal. From Prince Andrew's involvement in Epstein sex scandals to the 2020 Megxit, it seems like the dirty details of this family are dished out like a reality television show. Now, it looks like another scandal just hit the boat. Avid fans of the family might remember Prince Charles' right hand, Michael Fawcett, stepping from his position as chief executive of Charles' foundation after being accused of bribery, per ITV. Investigators claim that Fawcett promised a Saudi Arabian businessman knighthood and British citizenship in exchange for donations to the foundation, the network added.
There was even written evidence of the bribery, Daily Mail reported. Fawcett wrote to Mahfouz Marei Mubarak bin Mahfouz, the Saudi Arabian businessman, that his citizenship was secured after donating thousands of dollars to the prince's charity. "In light of the ongoing and most recent generosity of His Excellency Sheikh Mahfouz Marei Mubarak bin Mahfouz, I am happy to confirm to you, in confidence, that we are willing and happy to support and contribute to the application for citizenship," Fawcett wrote in the letter (as reported by Daily Mail).
Though Fawcett originally stepped down in September, he officially confirmed his resignation November 12, despite the investigation still being ongoing, ITV added. No longer will the former royal aide have a relationship with the Royal Family, including the prince.
Prince Charles' former valet has been accused of shady dealings before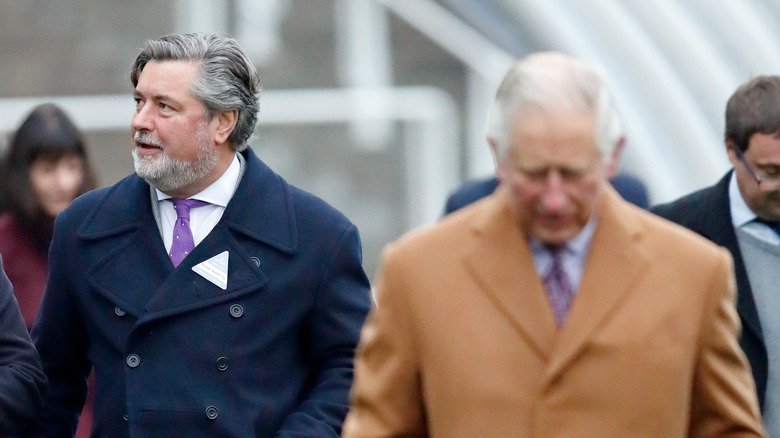 Max Mumby/indigo/Getty Images
Per Daily Mail, the former royal aide has a checkered history. In 2003, Fawcett (above, left), then serving as Prince Charles' valet, was cleared of accusations of selling royal gifts for monetary gains, ITV reported. Fawcett resigned that year, says CNN, but came back as director of the Prince's Foundation, an umbrella organization for Prince Charles' various charitable efforts, in 2018. He first entered service to the royal family in 1981 as a footman to Queen Elizabeth, and quickly rose through the ranks to work for the Prince of Wales.
An inside source revealed to the Daily Mail that "Michael will have no more dealings with either His Royal Highness or Clarence House from now on. That is absolutely clear. He's not coming back in any way, shape or form, that cannot be stressed enough." The source also revealed how devastated Fawcett is over his broken relationship with the Royal Family, but still confirms he will also be loyal.