What We Know About Prince William Supposedly Wanting To Change Kate Middleton's Name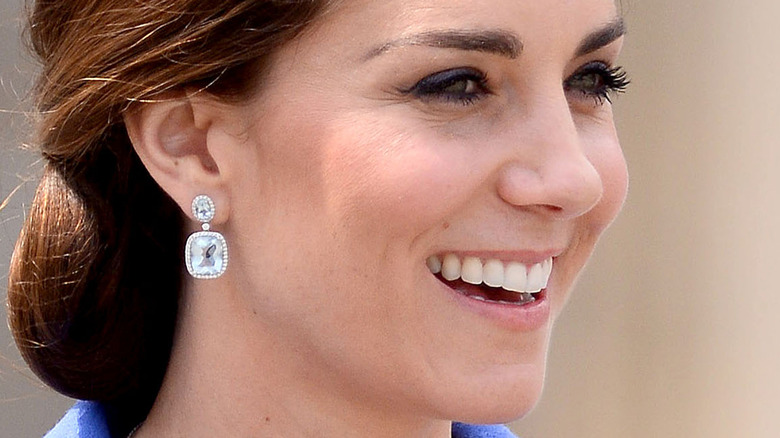 Isaaack/Shutterstock
Kate Middleton was thrust into the public eye when she began dating Prince William. The couple's relationship endured tons of media coverage that only intensified after they announced their engagement and through their royal wedding in April 2011, per CheatSheet. The pair's highly-publicized wedding took place at Westminster Abbey and was attended by 1,900 esteemed guests, with millions of royal admirers watching the star-studded ceremony unfold on television around the world (via Britannica).
Since that time, the Duke and Duchess of Cambridge have welcomed three children, Prince George, Princess Charlotte, and Prince Louis, and they've been active and important members of the royal family. William, who is second in line to the British throne behind his father, Prince Charles, is preparing to become king in the future, with Kate by his side, per The Mirror.
Of course, Kate knew all of this before marrying William, and sources admit that she was prepared for the royal lifestyle. Royal biographer Sally Bedell Smith told People in 2019 that the duchess understood what it meant to become William's wife and join the royal family. "She knew enough, she'd seen enough and she'd experienced enough, so she was very well aware of what the responsibilities and demands were going to be," Bedell Smith said to the outlet. "She has the knowledge and the poise," the author added.
But Kate's entrance into the royal family meant that she didn't have a say in many areas, including her title and how she would be addressed.
Why isn't Kate Middleton called 'Princess'?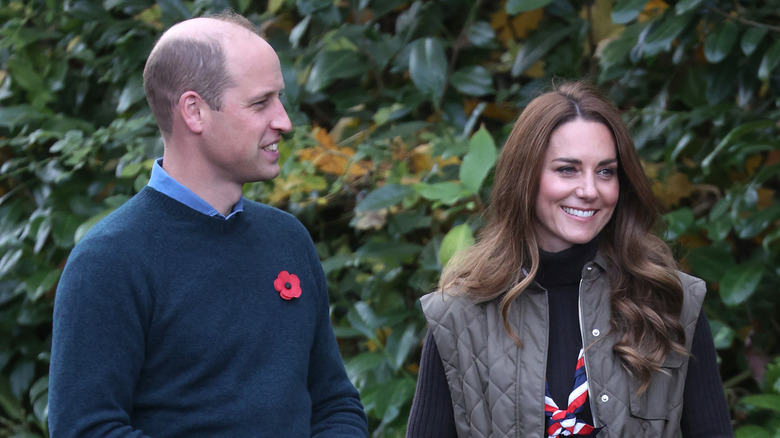 Chris Jackson/Getty Images
Prince William and Kate Middleton are officially known as the Duke and Duchess of Cambridge. But Prince William previously wanted his wife to hold a different title, according to The Telegraph. Instead of being called the Duchess of Cambridge, William reportedly hoped that Kate would one day be addressed as "Princess Catherine." However, royal protocol stopped that from happening. If William and Kate hadn't been named Duke and Duchess, Kate would have had to take on the title "Princess William," not "Princess Catherine," as she isn't a natural-born princess. (Only direct descendants of the reigning monarch can take on "princess" titles, Express explains.)
"Kate is a commoner and could not be known as 'Princess Catherine,'" royal historian Kenneth Rose told The Telegraph. "However, it is up to the queen what title she gives her, and there have been one or two exceptions. When Prince Henry, the Duke of Gloucester, died, the queen gave the Duchess of Gloucester the title Princess Alice. This was, though, to reward her for years of loyal service."
As Express reports, royal spectators have noted that Kate's late mother-in-law, Princess Diana, was known as a princess despite not being a blood relative of Queen Elizabeth II. Diana was officially given the royal title of Princess of Wales, the outlet explains. She would have become known as Princess Charles if she had decided to use the title of Princess officially, though the media still referred to her as Princess Diana.
Kate Middleton already has multiple royal titles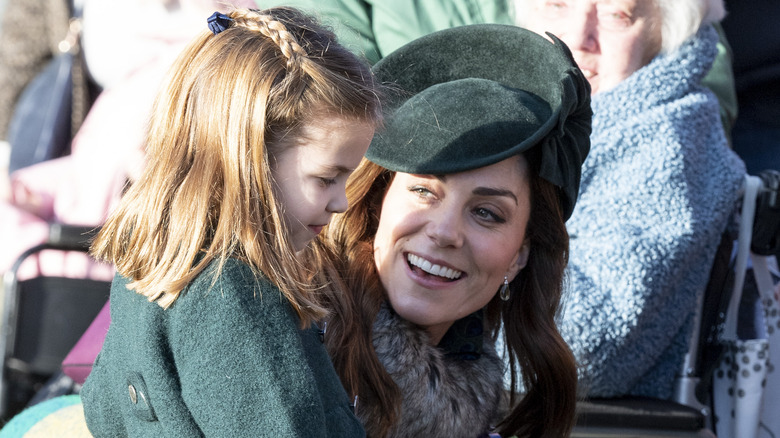 Uk Press Pool/Getty Images
Kate Middleton and Prince William's daughter, Her Royal Highness Princess Charlotte of Cambridge, is permitted to use the title of Princess, as she is in direct relation to the throne. (Charlotte is fourth in the royal line of succession, per the Mirror.) Some other senior members of the British royal family who hold the title of Princess due to their relation to the queen include Anne, Princess Royal; Princess Beatrice; and Princess Eugenie. 
Although the Duchess of Cambridge misses out on this royal privilege, she already holds multiple royal titles. Per Express, Kate is known as the Countess of Strathearn while visiting Scotland and as Lady Carrickfergus whenever she is in Northern Ireland. Meanwhile, Kate's royal title and name are reportedly set to change again when Queen Elizabeth II dies. When William's father, Prince Charles, is officially named king, William, who is next in line to the throne, will take on his father's title of Prince of Wales, a title held by those first in line to the throne, per British Heritage. That could make Kate the Princess of Wales, a title once held by William's late mother, Princess Diana. Perhaps royal fans will then refer to Kate as Princess Catherine, as William reportedly wanted.
According to Metro, the rules surrounding who can be referred to as "Prince" or "Princess" date back to 1960, when the queen ruled that only the children or the grandchildren of the sovereign can use those official titles.