Why Fans Are Criticizing Dolly Parton's Holiday Line At Williams Sonoma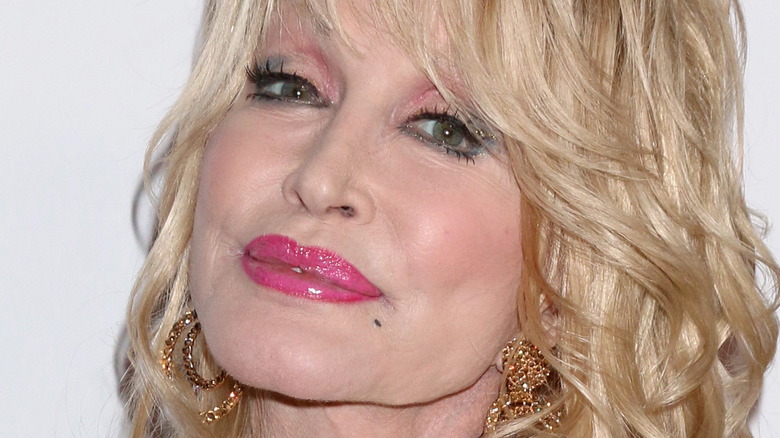 Kathy Hutchins/Shutterstock
Dolly Parton is unquestionably one of our national treasures. Her music alone would have cemented her place in history, but she has also made her name as a talented actor ("9 to 5" and "Steel Magnolias" are among her best performances) and a passionate advocate for literacy. Her Imagination Library has donated close to 170 million books to children all over the world. She's something of a lifesaver, too, thanks to the $1 million donation she gave Vanderbilt University Medical Center to help fund research for the Moderna COVID-19 vaccine, per USA Today. On top of that, she has a reputation for being one of the nicest people in show business. In an interview with Garden & Gun, "Steel Magnolias" playwright Robert Harling remarked that Parton was the only member of the movie cast who never griped, even when they were shooting in sweltering Louisiana heat.
Now, the country queen has announced her latest venture: a line of holiday bakeware and treats with Williams Sonoma. In a press release, Parton said, "Sharing my families' Christmas traditions is a dream come true, and who better to partner with than Williams Sonoma. We joined together to create a whole bunch of goodies that will fit in perfectly with your family celebration or get you started on creating new traditions that will last a lifetime." She hopes the Dolly Parton holiday line will inspire families to create cherished memories by making seasonal treats together.
But the products themselves aren't exactly winning rave reviews.
Fans will always love Dolly. Her pricey bakeware? Not so much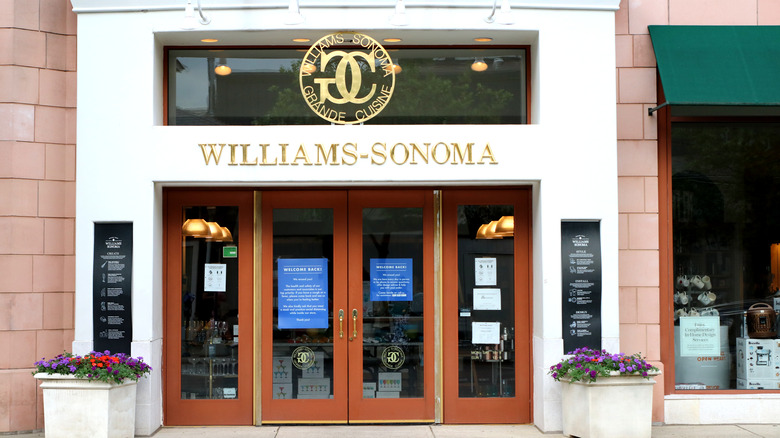 Eric Glenn/Shutterstock
The Dolly Parton line at Williams Sonoma is about as basic as kitchenware can get. Among the offerings are a cookie cutter set, a silicone spatula imprinted with Parton's signature white guitar, and potholders in a red and green patchwork pattern. But the selection left a correspondent from Eater less than impressed.
For a line themed to one of music's most colorful personalities, the Williams Sonoma products are very un-Dolly. If not for the butterfly and guitar cookie cutters, you wouldn't think they were connected to her at all, Eater pointed out. "Gotta say, opening that 'The Williams Sonoma x Dolly Parton Collection' e-mail was pretty disappointing," one fan tweeted. Another agreed, "Doesn't really scream Dolly, ya know?"
The other downside to the Dolly line is the hefty price tag. A tree skirt goes for $99.95, the spatula for $19.95. Even the sugar cookie mix — which is just a blend of flour, sugar, vanilla, baking powder, and sea salt — costs $16.95. Eater points out that the cookie recipe can be found in one of Parton's cookbooks, so you can make her signature treats for a lot less with ingredients from the supermarket.