The Heartbreaking Death Of Chris Daughtry's Daughter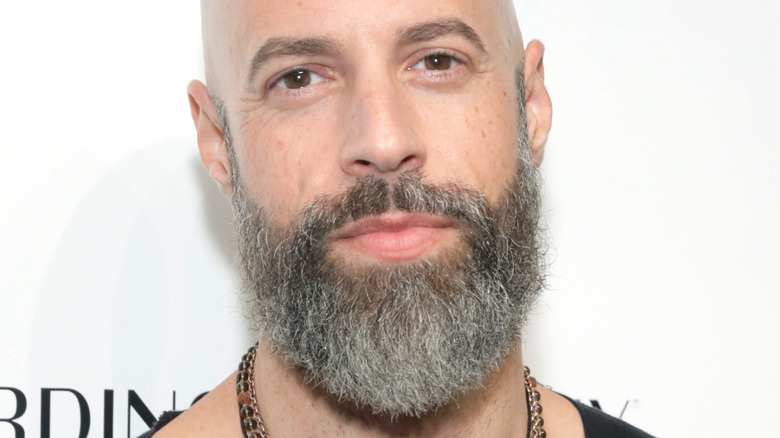 Rebecca Sapp/Getty Images
On November 13, singer Chris Daughtry confirmed the death of his 25-year-old daughter, Hannah. He expressed his grief in an Instagram post, explaining that he is "still processing" and is "absolutely devastated and heartbroken." The singer has postponed his tour in light of the news. "I will be taking a break from social media to be present with my family as we attempt to heal from this devastating loss," he wrote. 
The "American Idol" alum went on to explain that he recently lost his mother to cancer, "... but I was blessed with the chance to say goodbye and I was processing it privately. We never got to say goodbye to our precious Hannah and it's another huge hit to our family."
Sources told TMZ that Hannah's death was a homicide, citing reported conversations between detectives and the Daughtry family. Per TMZ, Fentress County in Tennessee is investigating Hannah's death.
Chris Daughtry mourns the loss of his daughter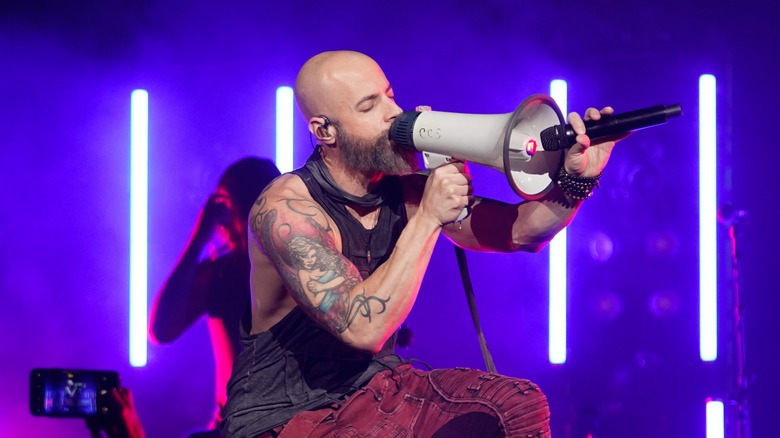 Mickey Bernal/Getty Images
Along with taking a break from social media, Chris Daughtry is also taking a break from performing. Daughtry's daughter Hannah died while the singer was on tour, and Daughtry's band issued a statement that the tour would be put on pause for the time being. The band has been on tour around the country, with a performance scheduled in Atlantic City for November 12 having been canceled, per People. There is currently no information on when the tour will resume.
"Due to the unexpected death of Chris and Deanna Daughtry's daughter, Hannah, all currently scheduled shows for the coming week for Daughtry have been postponed," the statement reads, via TMZ. "The Daughtry family thanks you for your understanding and respectfully asks for privacy during this very difficult time. Further details will be made available at a later date. The investigation into this tragic death is still ongoing."
Daughtry has four children in total. Hannah and her brother Griffin were born to his wife, Deanna, in a previous relationship; Daughtry adopted both children, per USA Today. The couple also shares 10-year-old twins Adalynn Rose and Noah James.