What You Don't Know About The Law & Order Movie
Allen Berezovsky/Getty Images
If you never knew "Law & Order" had a movie in its franchise, you're not alone. "Exiled: A Law & Order Movie" brought back established characters, including Chris Noth's Detective Mike Logan, which helped incorporate the film into the series' universe. Because the film is so closely connected to the series, it was created as a television film, meaning it had no theatrical release and instead premiered on NBC, just like "Law & Order."
"Exiled" is often forgotten about in the "Law & Order" fandom. This is perhaps because the film was a television movie, meaning it didn't receive the marketing push that a theatrical release would have received, or maybe it's because the film wasn't that good. According to Turner Classic Movies, the film began shooting in July 1998 and concluded shooting the next month. It then premiered on NBC on November 8, 1998. It aired during the series' ninth season.
Exiled allowed fans to catch up with the reassigned Mike Logan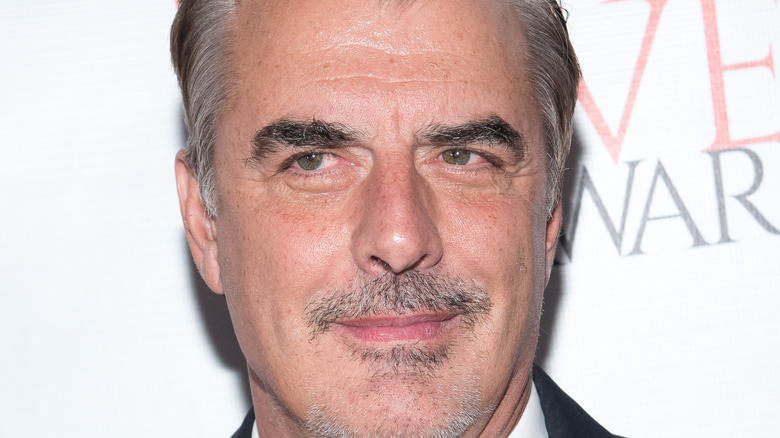 Mike Pont/Getty Images
In "Exiled: A Law & Order Movie," Chris Noth portrayed Detective Mike Logan on "Law & Order" until 1995 but then joined the film as its lead character in 1998 (via IMDb). He'd been reassigned in his final episode but now got reintegrated into the world seamlessly.
Other cast members in the film include Dann Florek as Captain Donald Cragen, John Fiore as Detective Tony Profaci, Dabney Coleman as Lieutenant Kevin Stolper, Dana Eskelson as Detective Frankie Silvera, and more. Rapper Ice-T also appears in the film in a supporting role, and he'd later go on to star in "Law & Order: Special Victims Unit" in a different (but leading) role.
According to Rotten Tomatoes, the film follows Noth's Mike Logan following his demotion and reassignment due to his assault of a politician in his final episode of the series. Now, he works on Staten Island and finds himself miserable but aiming to reclaim his former glory. He throws himself into a previously closed case surrounding a murdered sex worker in hopes of earning his prior trust and regard back. The film was directed by Jean de Segonzac and was produced by John L. Roman.