Prince William Might Be Fuming Over The Crown's Latest Filming Location. Here's Why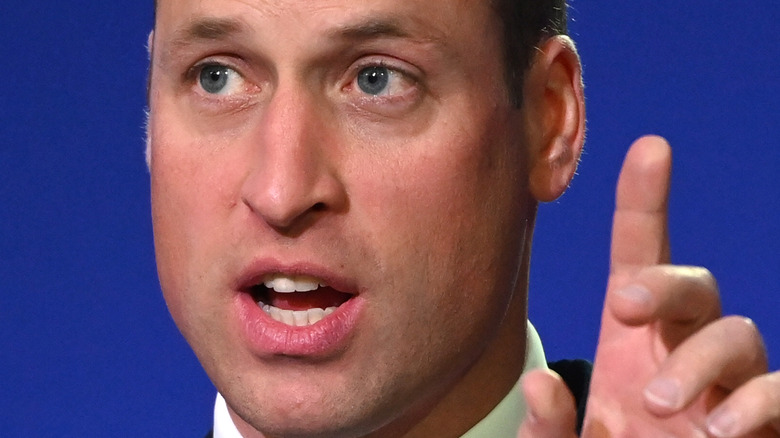 Jeff J Mitchell/Getty Images
Prince William is thought to be fuming over the latest filming location for "The Crown."
According to Bustle, filming for the Netflix drama's fifth season is currently underway and is expected to cover a string of controversial moments in British royal history between the 1990s and early 2000s. This includes the marriage breakdowns of Prince Andrew and Sarah Ferguson, Princess Anne and Captain Mark Phillips, and Prince Charles and Princess Diana.
Other storylines set to be featured in the fifth season of "The Crown" might include the release of Princess Diana's controversial tell-all book "Diana: Her True Story," her bombshell "Panorama" interview with Martin Bashir, and her tragic death in Paris in 1997. 
During filming, the Netflix hit also recently recreated the late Princess of Wales' famous "revenge dress," which she had worn following Prince Charles' admission of adultery on television. However, the filming location of this particular scene has rubbed the Duke of Cambridge the wrong way (via The Daily Mail).
Prince William was enraged by the choice of filming location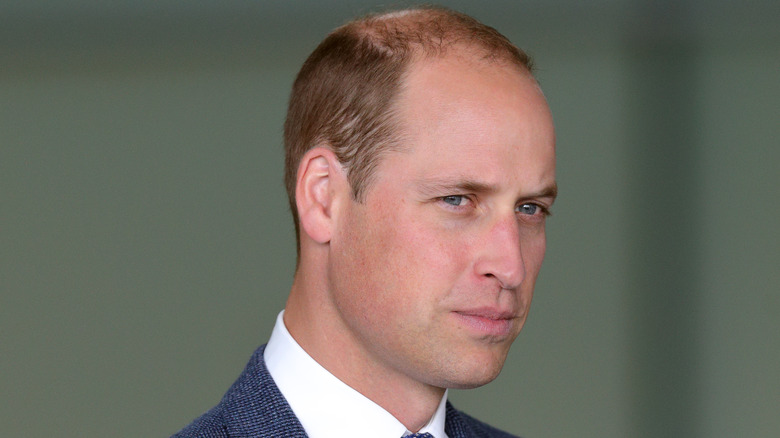 Max Mumby/indigo/Getty Images
Per The Sun, the scene was filmed at Kensington Gardens, the same location where Princess Diana had arrived for a dinner wearing the "revenge dress" at the Serpentine Gallery in 1994. Speaking to the newspaper, industry insiders claimed that the Duke is "enraged" by Netflix's decision to film at Kensington Gardens, as the filming spot is roughly 800 yards away from his Kensington Palace bedroom.
"They could have chosen any location to recreate the scene, but they opted to select a spot which can almost be viewed by William from his bedroom window," the insider revealed. "There's also likely to be questions asked about how any permission was given to use a royal park to film a drama which the Royal Family has been so deeply unhappy about. But even more bewildering is the fact 'The Crown' was allowed to film in a park which is also the home of Prince William," the source added. 
News of William's disapproval emerged after it was reported that friends of the royal family have sought legal advice after being told they are entitled to sue the makers of "The Crown" if their image is sullied. 
"Friends of the Royal Family sought legal advice," a source revealed to The Sun, adding, "The advice they received would also apply to the Royal Family. Although this is not direct legal advice given to the Queen and her family — they have been made aware of this advice."