Donald Trump Has Harsh Words For A Former Aide For This Unsurprising Reason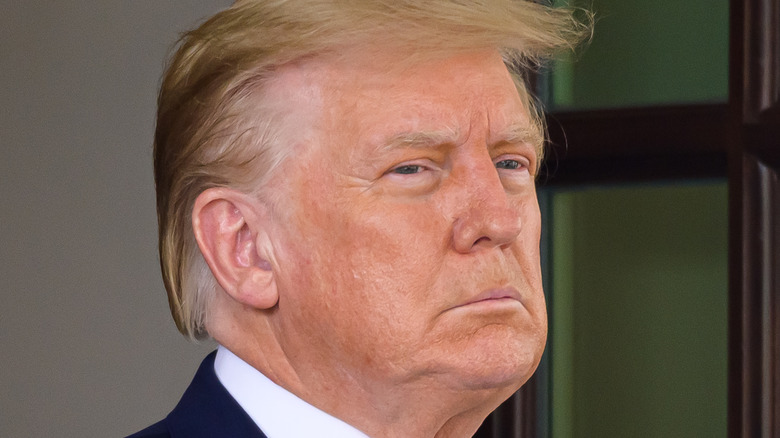 noamgalai/Shutterstock
Former President Donald Trump had some not-so-kind words for his former aide, Alyssa Farah, according to a new report. Farah, who worked as the White House Director of Strategic Communications, told CNN in a new interview (via the Daily Mail) that she drew the former president's ire when she revealed that he initially knew he'd lost the 2020 presidential election to now-President Joe Biden. 
Farah, who also served as former vice president Mike Pence's press secretary for two years, talked with CNN's Pamela Brown, and she noted that she believes Pence plans to challenge Trump for the 2024 Republican nomination. However, that assertion isn't what caused the former president to speak out. Brown mentioned that reports from the Trump White House initially indicated that he knew that he'd lost in 2020. "He knew," Farah admitted. "He told me shortly after that he knew he lost. But then, you know, folks got around him, they got information in front of him, and I think his mind genuinely might have been changed about that, and that's scary because he did lose."
It seems the former president did not appreciate hearing Farah's words to CNN, so he hit back with an unkind statement on his website.
Here's what Donald Trump said about Alyssa Farah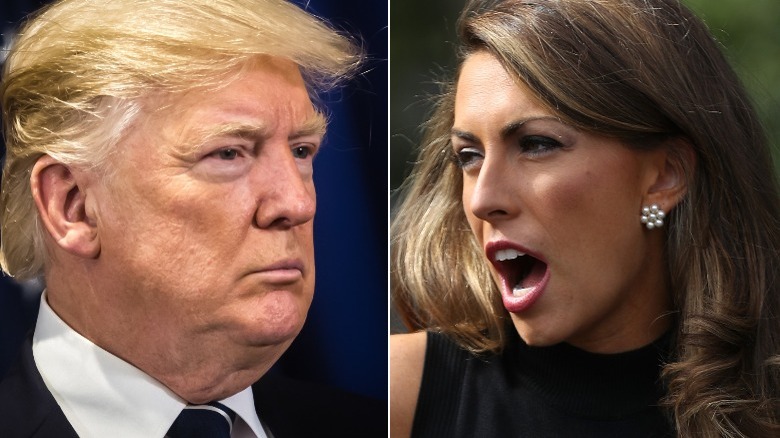 Drop of Light/Shutterstock, Chip Somodevilla/Getty
Former President Donald Trump insisted that he'd never felt he lost the 2020 election in his November 15 statement. "I watched this clown on television saying exactly what they wanted her to say, and I watched the lies. Was she paid by low-ratings CNN?" he wondered of his former White House Director of Strategic Communications, Alyssa Farah. 
Later in the statement, Trump wrote, "Backbencher [Farah] said I told her I lost the Election—never did. I virtually never even spoke to Farah (it's like she didn't even exist in the White House). Anybody who ever says that I thought the Election was legit, even for a moment, is wrong. All you have to do is look at the thousands of pages of documents and evidence—which continues to mount." In her CNN interview with Pamela Brown, Farah noted as much, but with a different viewpoint. "And the facts are out there and they've lost every court case," she said. "They've had countless times to prove any sort of fraud and haven't been able to. So it is actually kind of more scary that he believes it."
For her part, Farah, who recently married consultant Justin Griffin, via Newsweek, took the time to respond to Trump's statement on Twitter while on her honeymoon. "I see I have honeymoon well wishes from my former boss! Too kind!" her tweet read, ending with an upside-down smiley emoji.