What Wilder Yari Wants Fans To Know About Their Character In The CW Hit 4400 - Exclusive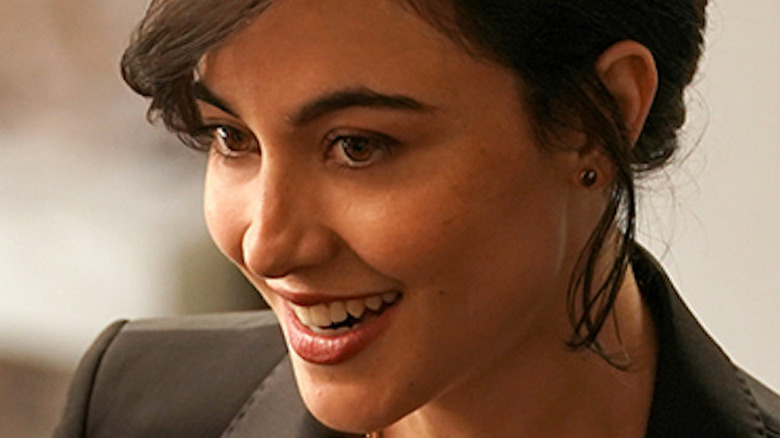 The CW
One of this season's most anticipated series for sci-fi fans has been "4400," The CW's new reimagining of an earlier series that debuted back in 2004 (via Entertainment Weekly). The show boasts a wildly intriguing premise, focusing on 4,400 people who'd disappeared without a trace at various points over the past 100 years as they all mysteriously reappear en masse in Detroit, with no memory of what happened to them or why they haven't aged a day since they vanished.
Actor Wilder Yari plays Agent Jessica Tanner of the Department of Homeland Security, tasked with assessing the threat level that these returnees might pose to national security. A newcomer to The CW, Yari recently appeared in the second season of "The L Word: Generation Q," while previous projects have included the sci-fi short "Keep Delete" and the 2019 dramatic short "Treacle," which screened at film festivals. Meanwhile, Yari — who identifies as transgender and non-binary — is also an aspiring writer and director, whose feature film script "neem-rooni" was selected to be a semi-finalist in the Sundance Institute's 2021 Creative Producing Lab. Other creative endeavors have included directing music videos for pop punk band Potty Mouth and R&B singer Najeary, as well as for their own band, Poor Baby.
In an exclusive interview with The List, Yari delivers the inside scoop about their "4400" character and what fans can expect as the show's first season progresses.
Wilder Yari on their 4400 character, DHS Agent Jessica Tanner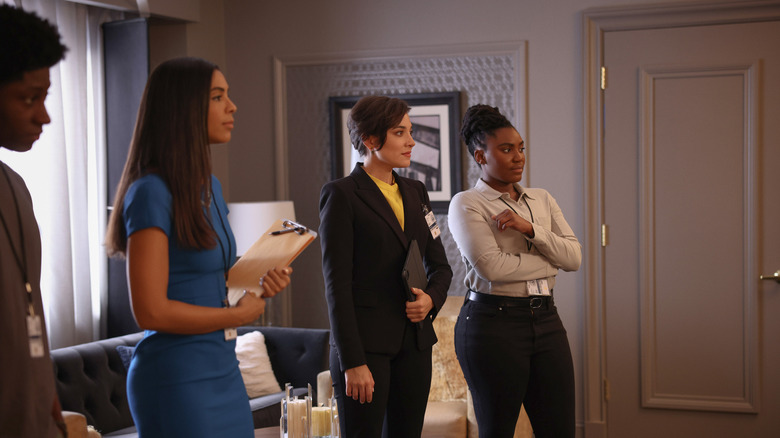 The CW
Interestingly enough, Wilder Yari admitted that their "4400" character, buttoned-down DHS Agent Jessica Tanner, bears little resemblance to them. "Well, it's funny because this person is the complete total opposite of anyone that I thought I'd ever be playing. She works at the Department of Homeland Security. She's very by the book, and she's been tasked with spearheading the investigation into the 4,400 that have magically appeared on Belle Isle in Detroit. And she really believes in good guys, bad guys. And really does not care about how people perceive what she does," Yari explained.
While Yari isn't a series regular, their recurring character plays an integral role in the storyline. "I'm in the season a lot," they said. "And it's funny because Twitter has been so warm about the show; they're so lovely. But pretty much universally they're like, 'Whoever that is, I'm really not into that. I don't, that's not ... I don't like whoever that is.' And for good reason, for good reason."
Wilder Yari on how their 4400 character fits into the show's mystery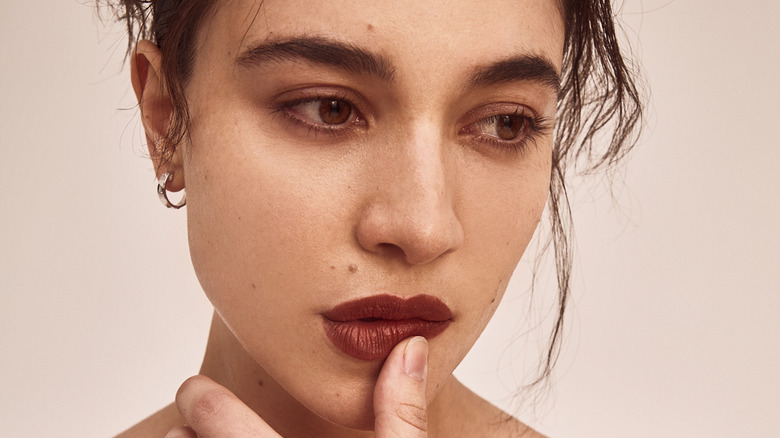 Drake Hackney
When it comes to revealing how Jessica fits into upcoming "4400" storylines, Yari is careful to avoid any spoilers. "Well, obviously, I don't want to give away too much, but basically Jessica is sort of in charge of the government response to these people sort of showing up. She's sort of between the White House and local law enforcement. So she's kind of middle management and is trying to just make sure that everybody stays safe. But in my opinion, she's not particularly sensitive to the needs of the actual 4,400. She's just like, 'You're a potential security threat, and I'm going to treat you as such.' Even if these people are like, 'We're refugees out of time,' as one of them said," they recounted.
"It's interesting, and I think this is one of the places that the show really shines, is that I think it's a great parallel to what happens in our actual government when there's a lot of fear of the unknown," Yari continued. "It sort of shuts down and becomes less of a flexible humanitarian situation. So I think Jessica is definitely like, 'I don't know what's going on here.' And rather than explore that from, again, a humanitarian point of view, her perspective is, 'Okay, I don't know who you are. I don't know what you are. I'm definitely uncomfortable. I got a lot of people breathing down my neck, so I'm going to do what I have to do. No matter what people are telling me."
Wilder Yari received a crash course in sci-fi from 4400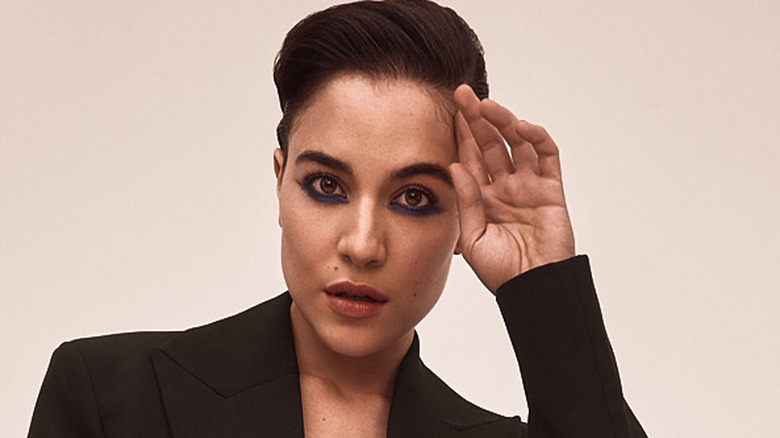 Drake Hackney
While "4400" is based on "The 4400," which aired on the USA Network in the mid-2000s, Wilder Yari was completely unaware of the original — along with most of the sci-fi genre in general. "I'm not really a big sci-fi fan, really, until this show," they explained. "Because the background that I come from is much more character heavy, coming of age, family drama, stuff like that. And I don't think I've really given sci-fi its due before this show. And then I watched the original series and was like, 'Oh my.' I didn't realize that it's actually a really nuanced and interesting way to explore those same characters that I've been obsessing over for years. All those intense character studies. It's just in a different format."
As for what fans can expect in upcoming episodes, Yari shared some hints. "There's break-outs, there's break-back-ins. Oh my gosh. There's like a haunted episode. What else? I'm not trying to give anything away, I want to entice," they explained. "But yeah. Powers become revealed. There are characters that you don't even know yet that are going to come into the picture. Jessica continues to be on the rise. Multiple couples come together and fall apart in these really unique ways. And 'don't trust the government' is my big slogan for everybody to watch the show."
"4400" can be seen Mondays at 9 p.m. ET/PT on The CW.