Royal Expert Reveals Why Charles Becoming King Won't Be Easy For Camilla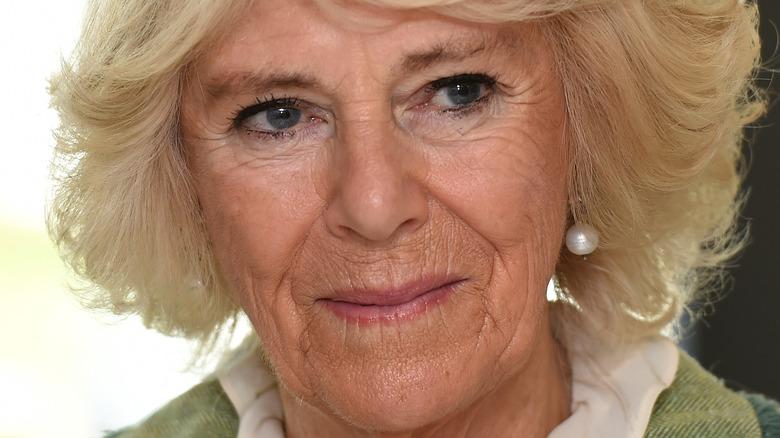 Finnbarr Webster/Getty Images
A royal expert has revealed why Princes Charles becoming King might not be easy for his wife, Camilla Parker Bowles. By law, the Duchess of Cornwall will automatically become Queen Consort when the Prince of Wales, who is first in line to the British throne, eventually becomes King, per Royal UK. 
Charles will become King when his mother Queen Elizabeth II eventually passes away, or if she decides to step down from the throne. Although it has been known for many years that the Prince of Wales would eventually succeed his mother on the throne, Charles becoming King isn't a guarantee.
Speaking to Vanity Fair, Anna Pasternak, the author of "The Real Wallis Simpson: A New History of the American Divorcee Who Became the Duchess of Windsor," previously shared her view that the recent scandals surrounding the British monarchy might hinder its future under Charles. "I'm not 100 percent sure that we will see Charles ascend to the throne ... the Sussexes have sparked something so fundamentally incendiary in this country that it is changing the face of Britain, and I think the monarchy as an archaic institution may well topple," she commented. 
However, despite the skepticism, a YouGov Poll released in December 2020 revealed that 67% of the British public want to keep the monarchy in place. News that will most likely come as a relief to Prince Charles. 
Although support for the monarchy overall remains strong, things might not be so easy for the Duchess of Cornwall once Charles becomes King.
Royal experts are concerned about Camilla's future as Queen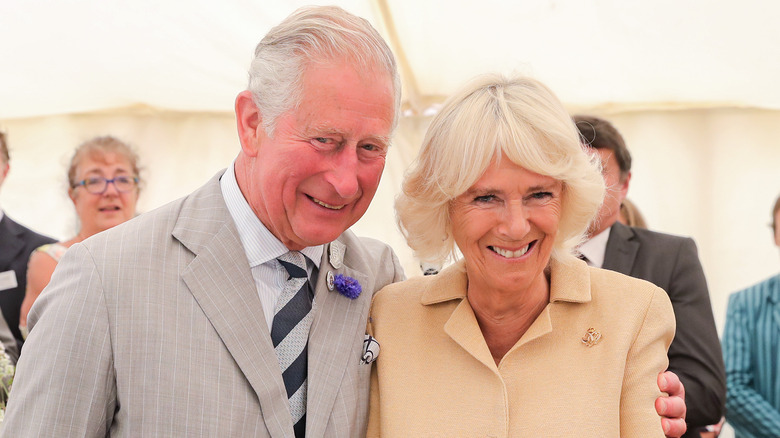 Chris Jackson/Getty Images
Speaking to The Telegraph about the Duchess' position in the monarchy once Charles becomes King, the famed royal biographer Penny Junor said she believes Parker Bowles will have a "very difficult time" due to the inevitable comparisons between herself and Prince Charles' first wife, the late Princess Diana (via The Express).
"She is a normal woman who, because of her relationship with Charles, has found herself in an abnormal situation," Junor continued. "I don't think titles do it for her, and the prospect of being Queen or Princess Consort, the fuss there will be at the time, the comparisons to Diana, it will be a very difficult time for her."
Commenting on speculation that Parker Bowles may be inclined to take a lesser title, such as Princess Consort, Junor added that the Duchess of Cambridge would most likely take the title of Queen because her husband Charles is "so proud" and "grateful" for her.
Meanwhile, a former royal consort also shared their view that Parker Bowles might struggle once Charles takes to the throne. Per The Express, the consort revealed that the Duchess has "none of the apparatus" of royal life while living at her Wiltshire home, adding that she lives a "fairly normal" life outside of the occasional royal duty. This could indicate that she isn't' best suited for the title of Queen. However, only time will tell.