Who Becomes King After Queen Elizabeth Dies?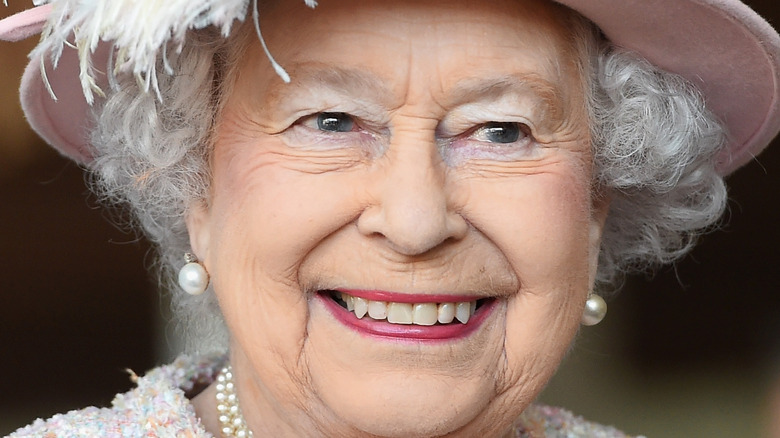 Stuart C. Wilson/Getty Images
Queen Elizabeth II has reigned over the United Kingdom and its commonwealths since February 1952, per Britannica, making her the longest-reigning monarch in the nation's history. (The prior title went to Queen Victoria.) However, because she's ruled so long, her fixture as the nation's figurehead is so ingrained into the minds of its people; it feels impossible that she might one day not preside over the U.K. anymore.
Despite this, we know there's a plan for Queen Elizabeth's death (and that it leaked), and that people are worried about Elizabeth's health recently, too. According to CBS News, the 95-year-old queen recently suffered a back sprain, which forced her to miss Remembrance Sunday. She did, however, appear in an official meeting on Wednesday, November 17, with Buckingham Palace releasing a clip to prove that the queen is on the up. It was her first public engagement since October 19.
Her reign is long, but Queen Elizabeth is also nearing 100 years old, leaving her citizenry wondering just who will replace her upon her death. Some have even wondered if Queen Elizabeth will ever retire, but it looks much more likely that her role will be passed on in death rather than by choice. At that time, the established line of succession will be upheld. According to Royal.uk, British royal succession as we know it today was ultimately determined around the seventeenth century through the Bill of Rights in 1689 and the Act of Settlement in 1701. It was then amended in 2013's Succession to the Crown Act. 
Prince Charles will succeed his mother, Queen Elizabeth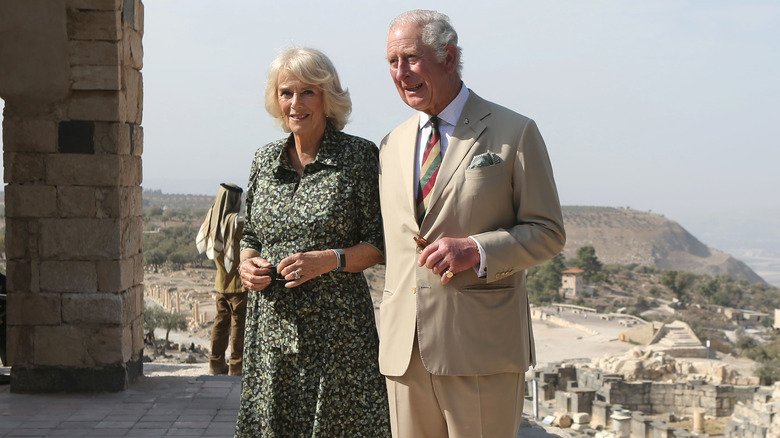 Jordan Pix/Getty Images
The title of king is the highest title in the United Kingdom, and the question on everyone's lips is who will succeed Queen Elizabeth II on the throne when she dies. While Prince Harry is beloved, he's not next in line for the throne, and he's distanced himself from the royal family to boot. That leaves Princes Charles and Williams.
Who the British really want as their king doesn't matter in this case, as the line of succession for the British throne is and has been established for years. Harper's Bazaar notes that Prince Philip, Queen Elizabeth's late husband who died in April of this year, wasn't in the line of succession despite being at her side for her entire reign. Instead, the next in line is Charles, the Prince of Wales, per Royal.uk. Charles is the 73-year-old son of Elizabeth and the former husband of the late Princess Diana, though he's been married to the Duchess of Cornwall, Camilla Parker-Bowles, since 2005. He's kept up on his royal duties and is currently on his first overseas trip since the COVID-19 pandemic began (via Sky News). Camilla is accompanying him.
After Charles in succession is William, the Duke of Cambridge; Prince George of Cambridge; Princess Charlotte of Cambridge, and Prince Louis of Cambridge. Harry, the Duke of Sussex, falls into line at number six, with his children, Archie and Lilibet, respectively following him.
Camilla's title once Queen Elizabeth dies has been debated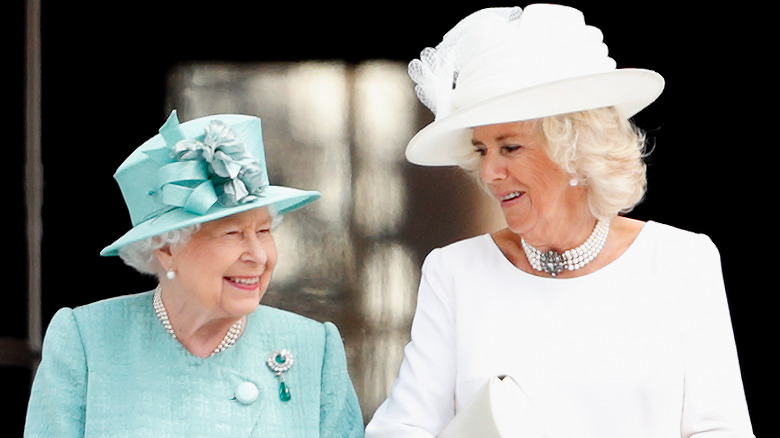 Max Mumby/indigo/Getty Images
Prince Charles is next in line for the throne, but Camilla's future title isn't what you may think. According to Express, Camilla gained the title of Duchess of Cornwall and not Princess of Wales presumably out of respect for the late Princess Diana, who died in a tragic car accident in 1997. Charles then married Camilla in 2005, which divided the British public. "Camilla was not popular or well-liked, [though] this has changed a lot since the marriage as Camilla has taken on a lot of patronages and Charles is a lot happier," explained royal blogger Marlene Koenig. 
"Still, [there was] a lot of tension and anger among a certain element of the population — so it was decided that Camilla would be styled as the Duchess of Cornwall, even though, of course, she is the Princess of Wales," Koenig further explained. Her not gaining the Princess of Wales title delineated Camilla from other women who have married into the royal family, with Meghan Markle and Kate Middleton each gaining their husband's title. Camilla is also known in Scotland as the Duchess of Rothesay. 
Camilla's title will also be out of the norm when Charles ascends to the throne. According to Glamour Magazine, the wives of men who become king are typically given the title queen consort, but Charles and Camilla's Clarence House revealed in 2020 that her title will be princess consort if they become the U.K.'s reigning couple.